NexGen is shutting off its cameras at the end of this year.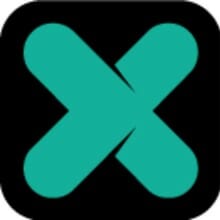 The NexGen Network, the livestreaming video production company dedicated to ultimate, will be shutting down after the National Championships later this month, owner Kevin Minderhout told Ultiworld. Minderhout publicly announced his decision on a Reddit AMA today and confirmed the decision, made earlier this year, with Ultiworld.
"There's too much mental overhead," he said. "I had trouble putting it aside. Part of that is that there is a big financial question mark."
Minderhout had considered shutting down the company at the end of 2013, but decided to come back for another year, signing a two-year deal with USA Ultimate in December to broadcast the College Championships, the Triple Crown Tour, and the National Championships.
"I really liked what we'd been able to achieve in the community," he said. Minderhout worked hard to improve the workflow and increase the efficiency. While that process was successful from an event standpoint, the company still remained financially tenuous.
"It wasn't successful enough to say, 'This is now its own stable company,'" said Minderhout.
Minderhout hopes to remain very active in ultimate. He is currently running for a position on the USA Ultimate Board of Directors.
As for NexGen, the future of the company remains uncertain.
"As of right now, if I can find somebody that's interested in purchasing it, I'd love to see it continue to be successful and hopefully take it to a higher level than what I was able to do with it," he said. "If that person can't be found, I'll hold on to it, liquidate the assets, and it would be open-ended for the future."
Now in its fourth year, NexGen was the first major ultimate livestreaming company. It gathered a lot of early financial support through a successful Kickstarter campaign.
"Thank you to everybody that's made NexGen successful these last few years," said Minderhout. "It's been a community-driven thing. A lot goes out to the community and the support it's given us. That support is a big reason I continued to do it."