The Pulsar will be flying on an MLU field near you.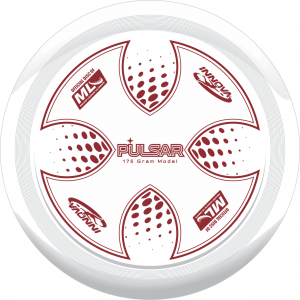 Major League Ultimate will continue to use the Innova Pulsar as its official game disc for the foreseeable future.
MLU and Innova agreed to terms on a three year deal to keep the Pulsar — Innova's 175 gram ultimate disc — as the official MLU disc both on field and in retail outlets.
"We continue to be impressed by the substantial investment Innova is willing to make for our league and our sport," said MLU commissioner Jeff Snader in a statement. "The Pulsar is poised to become the standard for all levels of ultimate frisbee and, with the outstanding distribution that Innova achieves, we'll be getting more Pulsars into the hands of athletes all over the world."
This marks an extended commitment by Innova — predominantly known as a disc golf company — to reach the ultimate community. The vast majority of ultimate players use a Discraft Ultrastar as a game disc, including in USA Ultimate and AUDL events.
"Innova is proud to announce that our partnership with the MLU will continue for years to come," said David Shope, a member of the sales/marketing team at Innova, in a statement. "We would like to thank the entire MLU organization for embracing Innova and making us feel welcome from day one. We are truly gratified watching the Pulsar soar over MLU fields piloted and snagged by the best ultimate athletes on the planet."
The Innova-MLU partnership has been a point of controversy since it was first announced in 2012. In the MLU's first season, the MLU's Boston Whitecaps' Brandon Malecek criticized the disc in a blog post before being ordered by the MLU to remove it and suspended for half a game.
The disc's stability is both a point of praise and criticism. It "holds its line" more than the Ultrastar, but, for many players, lacks the touch and feel of the more popular understable disc.