The AUDL will run their new Atlanta team until they find a local buyer.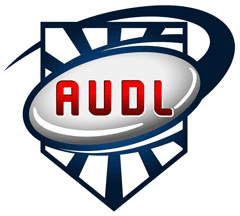 The AUDL officially announced today their newest franchise — the Atlanta Hustle — that will join the South Division in 2015. The Atlanta expansion was first reported by Ultiworld in November.
Notably, the league itself will be operating the franchise. "The AUDL has long sought to establish an Atlanta franchise that taps its talent-rich roots, and has invested in the 2015 team while seeking a local owner," the league wrote in its press release.
"We feel Atlanta is a vital team for the South division's success," said AUDL Commissioner Steve Gordon in a statement. "Atlanta has a strong tradition of great players, team identity, and a vibrant ultimate community. John is someone who the league thought was perfect for the role of operating the team, while ownership duties will be carried out by the league."
John Boezi, the Atlanta Flying Disc Club President, will manage the day-to-day operations of the new team.