The AUDL's Southern Division is taking shape.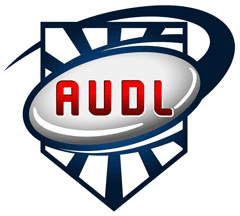 The American Ultimate Disc League is adding franchises in Raleigh and Atlanta as a part of the expansion of their South Division, which will join the league in the upcoming season.
"We'll be announcing both franchises formally in the very near future," said AUDL Commissioner Steve Gordon.
The South is now comprised of four teams: Nashville, Jacksonville, Atlanta, and Raleigh. It is expected that at least one more team will fill out the Division before the start of the season.
Raleigh is being managed by an ownership group headed up by Casey Degnan, a former Chicago Wildfire player.
Gordon declined to comment about future South Division teams or the ownership of Atlanta.
Raleigh and Atlanta are the fifth and sixth AUDL expansion teams announced during the offseason, following the announcements of Los Angeles and San Diego in the Western Division, and Pittsburgh and Ottawa in the Eastern Division.