These five cities will be represented well in Frisco.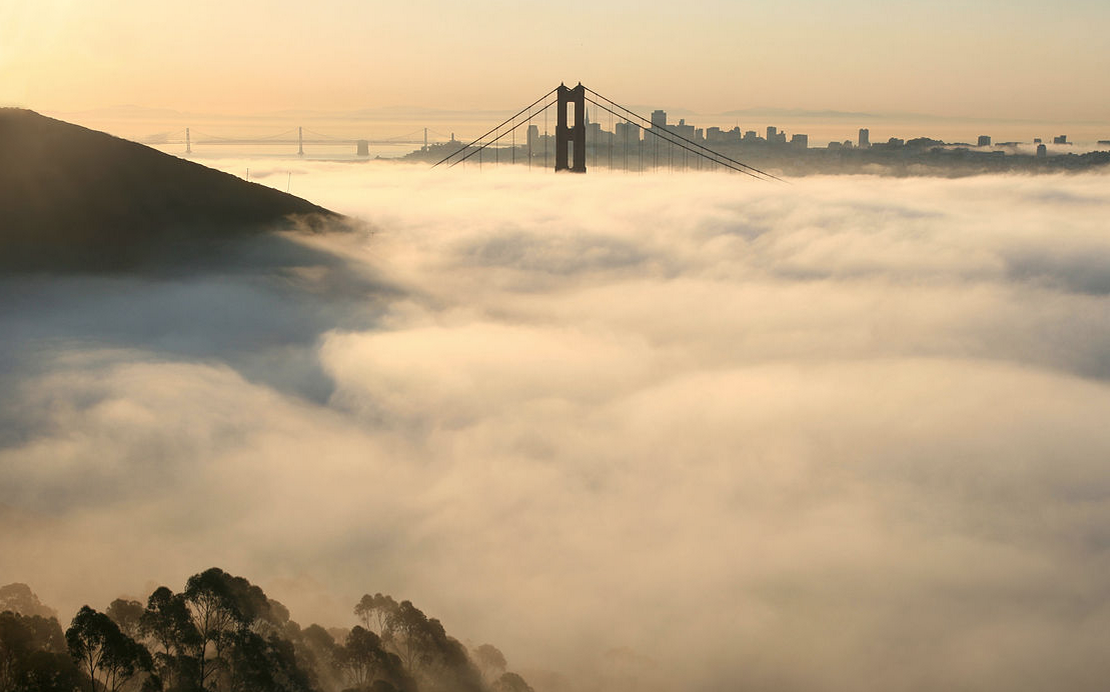 We talk plenty about the strongest regions in the country as strength bids get allocated and Nationals berths are earned. But the true communities within ultimate aren't at the Regional level; they're in the cities. Summer leagues, youth programs, and local colleges develop players and feed them into the area club teams.
Below, we take a look at which five cities are sending the best crops of teams to Frisco for the National Championships
1. San Francisco (Revolver, Fury, Nightlock, Polar Bears, Blackbird)
Since 2010, San Fran hasn't had fewer than four teams qualify for Nationals, an impressive streak of regional excellence that doesn't look like it will stop any time soon. Revolver and Fury are probably the two most dominant teams of the past decade, with a combined 10 National Championships in that timespan. Three more have come from this year's Mixed qualifiers, Blackbird and Polar Bears–who themselves eliminated 2006 National Champ Mischief (also of San Francisco) at Regionals this season.
Add in the 2008 Open title for now-defunct JAM and a Women's Masters Championship this year that's a grand total of 16 National titles in the past 10 years for the Bay Area. That's absolutely crazy, and far and away the most of any city in the US.
This year the Bay Area seems likely to add an least one more title to their collection. Revolver has been the best Men's team in the country this year and comes in as the undisputed one seed, while Fury takes the two in the Women's. Enough has been written about both these teams' sustained excellence without me heaping praise on the pile, but I think it goes without saying that for either of these teams to lose at Nationals, their opponents will have to play an absolutely incredible game. Neither Revolver nor Fury get down on themselves and they don't get rattled; they're aren't going to beat themselves.
While Nightlock is certainly second-banana to Fury, it speaks volumes about the city's talent that they can field two Nationals-level Women's teams (the only city to do so).
In the Mixed Division, Polar Bears have been their typically quality selves throughout the regular season. An-Chi Tsou and company have been at the upper-echelon in Mixed since winning the 2010 Club Championships. Blackbird, on the other hand, always seems to have mixed (pun-unintended) success throughout the regular season, yet, when the postseason rolls around, are one of the best teams in the country. They swiped the bid earned by San Francisco Mischief with a Regional title. Justin Norden, Mac Taylor, and Lauren Casey and the rest of Blackbird gang are going to be a tough matchup for anyone in Frisco.
2. Boston (Ironside, Brute Squad, Slow White, Wild Card)
Each of these teams has a legitimate shot of winning a national championship this season. Brute Squad enters Frisco as the number one seed, looking to continue the dominance they showed at the Pro Flight Finale. Ironside, Wild Card, and Slow White have all looked fantastic at times this season, and then looked more than beatable at others. But when they are on, they can hang with anyone.
The mass exodus from Ironside has been well-chronicled, but the fact they can continue to perform at an elite level speaks volumes for the talent in the Boston area. Tyler Chan, Tom Annen, and Mark Vandenberg (among others) have been huge as newcomers this season. Brute Squad is probably the most talented team in the country, at least on paper. With three Callahan winners in Paula Seville, Leila Tunnell, and Courtney Kiesow, not to mention one of the best players in the world in Lien Hoffmann, it's no surprise that Brute has the #1 seed.
In Mixed, it seems like every year these elite Boston teams beat the snot out of each other at Regionals, and in the end they take all the bids. While Wild Card and Slow White did go 1-2 this year, it was New York that swept in to take the other two bids. While that couldn't have sat well with Red Sox fans (much like their season), Wild Card and Slow White were still the better teams, and are should be expecting big things at Nationals. Unlike the Red Sox.
3. Seattle (Sockeye, Riot, Mixtape, Birdfruit)
As a longtime contender for the title for the most ultimate-dominant city in the country, Seattle's dominion seems to have plateaued in recent years. While Riot is no longer losing National Championships to Fury every year, they still aren't winning them. Although they have a World Championship from last year, they haven't won the US title since 2005. Sockeye saw its dynasty end in the late 2000's, when the rest of the US suddenly caught up to them. Though they made the National final in 2013, recent seasons have left a lot to be desired (by their standards).
So, after all those negatives, why is Seattle still in the number three spot? Because Seattle is undoubtedly the biggest hotbed for youth talent in the country. It is constantly churning out quality players who, more often than not, find themselves playing at Carleton College.
In Danny Karlinsky, Sockeye has one of the five best handlers in the world, while Riot's combination of Kelly Johnson, Hana Kawai, and a couple of Titcombs (among others) is absolutely terrifying. And while Mixtape (and to a lesser extent, Birdfruit) doesn't have the storied history that Riot and Sockeye have, they're no less talented. Khalif El-Salaam, Henry Phan, and Taylor Kanemori are among the division's best, and their pool-play matchup against top-seed Drag'n'Thrust is a must-watch1.
4. Washington DC (Truck Stop, Scandal, Ambiguous Grey)
The Mid-Atlantic, like the three cities ahead of them on this list, has three Regional winners that all hail from the same city. The surprise here is Ambiguous Grey, who surprised everyone by winning the Region and finishing ahead of AMP, yet still comes into Natties seeded behind them. Unlike Truck Stop and Scandal, there weren't high expectations of AG.
Much like the Washington Nationals, when Truck Stop released their roster at the beginning of this season, industry experts (do we even have these in ultimate?) put them as one of the favorites to win it all. And who wouldn't? With the splashiest off-season acquisitions in Nicky Spiva, Nate Castine, and Seth Wiggins, not to mention an extremely talented core of returners, this team was (and is) poised for a deep run.
Scandal, on the other hand, lost a lot of the talent from their back-to-back National Championship teams. Opi Payne is gone, as is Lauren Sadler, Alicia White, Anne Mercier, and more. While Alika Johnston and Sandy Jorgensen are still the cream of the crop, it's going to be difficult for Scandal to live up to their past two seasons' success. Still, unlike the Nationals, Scandal qualified for the postseason, and if there's any team that can flip the switch in Frisco, it's this one.
5. Madison (Madison Club, Heist, NOISE)
While Madison Club and Heist are familiar faces, this is the first time in a long time that a mixed team out of Madison has qualified for the National Championships. NOISE isn't a fluke, either. They earned a strength bid and then took that strength bid, fending off the salivating (now) Select flight teams of the North Central.
In Men's, Mad Club returns to Nationals with a Regional title after a one-year hiatus. Dave Wiseman and Pat Shriwise have returned after a brief sabbatical with Chicago Machine, and have made their sizeable presences felt. While Madison's top lines are just as good as anyone in the country, it's Club's depth that will determine how they finish at Nationals. They'll need big contributions from young studs Nick Ladas and Ross Barker to break into quarters.
Meanwhile, Heist, while seeded lower than usual, has continued its obliteration of any team unfortunate enough to be from the North Central. While losing one of the world's best players (Georgia Bosscher) would be difficult for any team to swallow, Robyn Wiseman and company still managed to win every game at Regionals by at least five points. One of America's best college towns also has one America's best ultimate communities. Who'd a thunk?
Honorable Mentions: Chicago (Machine, Nemesis, The UPA), New York (Bent, Metro North, 7 Express)
---
Thankfully, this game will be livestreamed by Ultiworld ↩