These defenders went above and beyond in the 2015 season.
Since All-Club lists tend to show a bias towards the offensive stars of the sport, we thought it important to recognize the defensive players that often toil away without much credit. These seven players shone as defensive wizards throughout the regular season and postseason Series.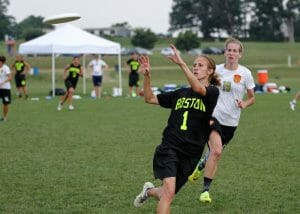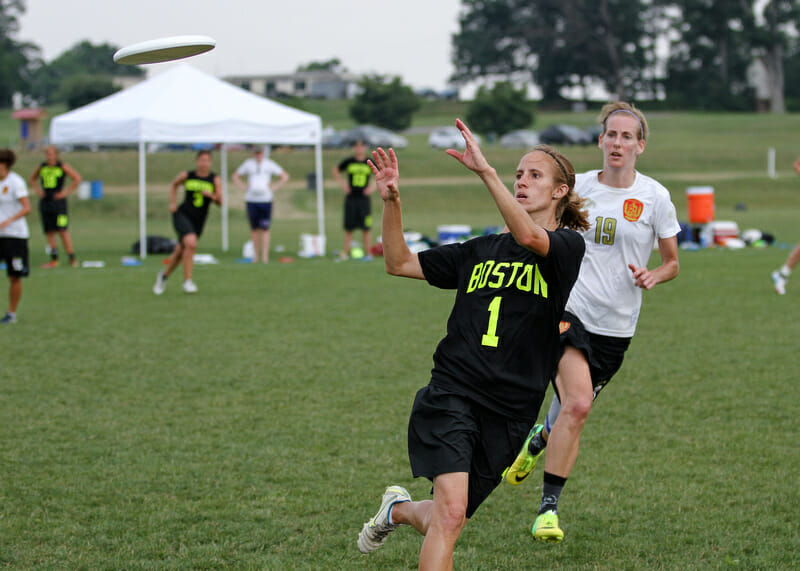 Kami Groom (Brute Squad)
The electrifying cutter was selected for All-Club 1st Team for play on both sides of the disc, but made her biggest impact as an elite defender. Groom was an easy selection, coming up big over and over again in Frisco.
Her 15 blocks led the Women's Division and she was often getting them while matched up with the opposition's primary cutting threat.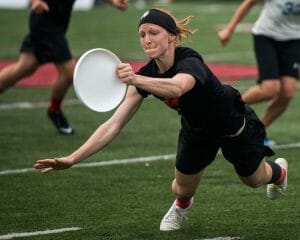 Kelly Johnson (Riot)
A handler defender extraordinaire, Johnson was tasked with using her athleticism to counter the wits of offense's best reset options. She's exceptionally athletic, a powerful defender who rarely yields much of anything.
Johnson has added stronger fundamentals to her killer instinct, with a better knowledge of how to use her hands to garner deflections, read cuts and patterns, and alter spacing. With these tools, she's definitively one of the best defenders in the division.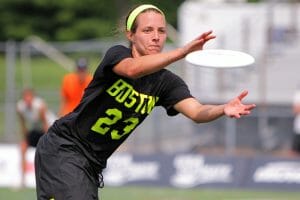 Emily Baecher (Brute Squad)
Baecher is another premier handler defender. While she's no speed demon, her vast experience, especially as a thrower, marks her a fearsome presence in the backfield.
Superior footwork and a keen eye allow her to play detailed defense and adjust to match ups over time. She also has a highly effective mark, with good activity and timing to make thrower's lives even harder if they can manage to find some freedom from her person defense.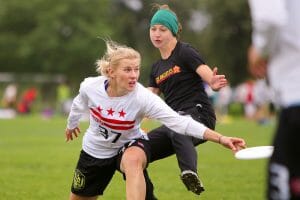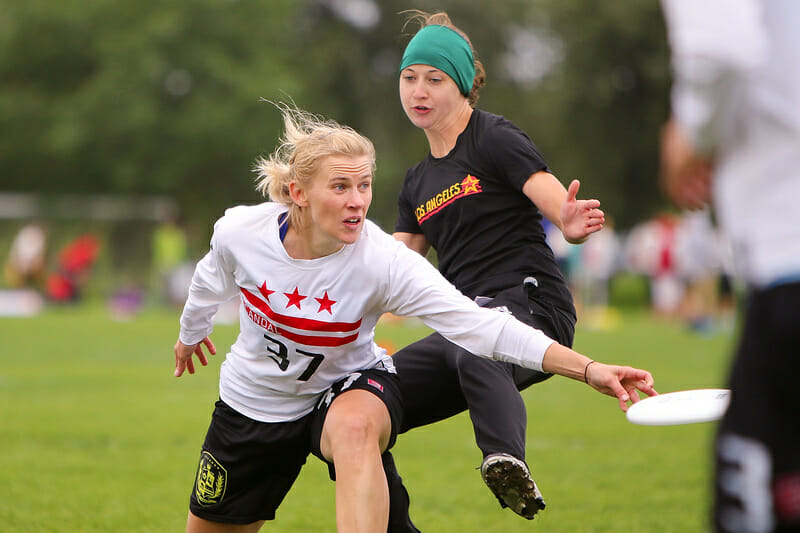 Sandy Jorgensen (Scandal)
There's not much need to elaborate on what Sandy does defensively. Much as she ever has, she envelopes an inordinate amount of space with defensive presence, a black hole that swallows nearby discs. Rarely beaten in the air or in a footrace, Jorgensen brings an element to the D that has to be accounted for.
She's able to take liberties defensively that no one else can and her indomitable physical superiority grants that same freedom to her teammates.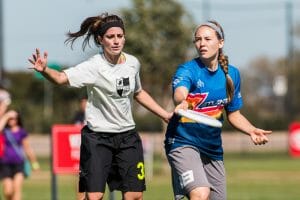 Hannah Leathers (Ozone)
Leathers has exploded onto the national scene in the past year and a half. While Atlanta and the Southeast has known about her, it wasn't until her Callahan campaign that the country got to hearing her name. Unable to compete at the College Championships or play with Team USA, it wasn't until the All-Star Ultimate tour that she became a household name.
As a Defensive Player of the Year Runner-Up in the college game last season, there was a lot of expectation for her to bring that to club. A reduction – although not cessation – of layout blocks is natural going to club from college, but Leathers mostly traded those blocks in for unfulfilled cuts and unsuccessful resets.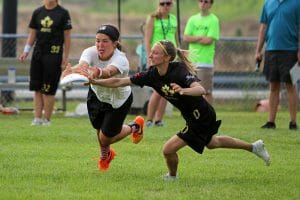 Terri Whitehead (Traffic)
Traffic moved some personnel around this year, but they asked Whitehead to remain a lead defender. Rachel Moens may have anchored that defense after the turn, but it was Whitehead that Vancouver asked to go get it.
The fleet-footed cutter plays defense with a hunger and determination that make her a treat to watch and pest to be targeted by. She's a veteran who identifies cutting lines and progressions of play in time enough to derail the offense.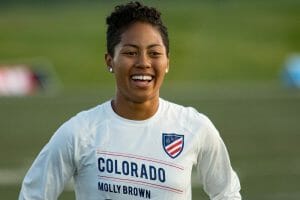 Opi Payne (Molly Brown)
Already an established club star, Opi was put into a less dominating role on Molly Brown this year. That role suited her, allowing her to focus on playing physical defense where she could use her blend of strength and quickness to stifle speedsters and create blocks. In successive games, she lined up on Scandal handler Alika Johnston and spent the game holding position and battling for space, followed by taking on Brute Squad's Laura Bitterman and attempting to smartly space and orbit the Boston cutter.
There's been criticism — on this very site — of her defense being overly aggressive and prone to undue risk, and there's definitely been a lot less of that. Her defensive prowess is feared and Opi's understanding of defense and how to use her vast abilities have grown immensely.