The mailbag is back!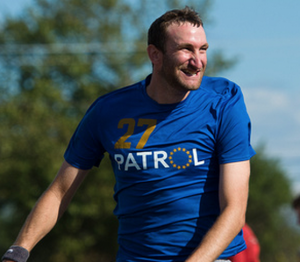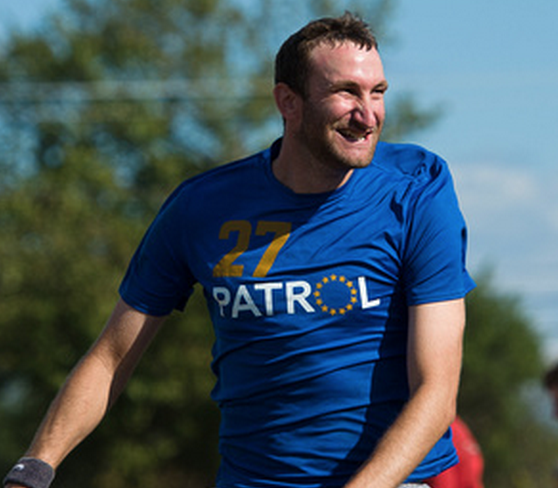 Man, have I been slacking on opening up mail. Even this week, I claimed I was going to finally do my first mailbag of 2018 on Monday…and now it's Friday. But I got it done.
If you like the mailbag, here's how to make sure it comes more often. Ask me good questions and send me funny comments. When I get a bunch of good stuff: boom, mailbag.
ASK ME QUESTIONS/SEND ME COMMENTS: Email ([email protected]) or Twitter.
Q: Been watching some Florida Warmup games. How do you feel about the state of college ultimate? Has talent declined over last 5 years? 10? 20? Do we have more/fewer "star" players? Has floor just risen?
– Matt B.
Q: How do you compare this year's Carleton/UNC men's and Dartmouth women against the last five years of Nationals champions in each division? Who do you have as the all time best college champion team?
– Noah B.
Q: Is this Carleton team the greatest collection of talent in college history?
– Woke S.
A: Well, well. It seems like we've got some disparate thoughts on the current state of (college) ultimate.
Matt Bennett up there at the top hits on something that I've been dwelling on. Where's your Wisconsin 2007 (Annen, Muffin, Rebholz, Lokke1, Riley, Hohenstein)? As good as some of these teams are this season (IMO Dartmouth was better last year, at least on paper. Angela Zhu is kind of a big deal.), it does feel like there's a bit of a lack of takeover talent or that incredible team of stars.
But I think, more than anything, that we look at the past with rose-colored glasses, especially once we see some of these players go on to long and storied club careers.
The quality of college ultimate is better than it's ever been. New players come in as freshmen and dominate from day one. Jaclyn Verzuh could be a historically great college player — like, GOAT potential. And plenty of current college players are key cogs on elite level club teams.
I'm not sure I can properly place some of today's teams into a historical context that allows for comparisons between teams — I'm just a little too young. But I can say that, at least so far this year, Carleton and UNC have looked like the best college teams since Mickle's Colorado and Nethercutt's UNC in 2014. Today's teams might not have an individual player on the level of a Mickle or a Nutt, but they are deeeeep. And Dartmouth last season was crushingly dominant on a level we haven't seen in a long while.
I'd like to give a special shoutout to the Carleton sophomore class: Dillon Lanier, Joe White, Ethan Bloodworth, Chris Padilla, and Stan Birdsong. Maybe people don't realize but….this group has dynasty potential. Crazy good. Many of them started as freshmen. They will be the killers at Club Nationals soon enough.
With no All-Star or NexGen Tour showcasing current college players in a way that makes it easier to see just how good they are, I think it can seem like there's been some backsliding. But, frankly, I think ultimate's only getting started when it comes to talent development.
Q: When will the college season become boring like the club season?
– Sam T. 
It won't! College kids are way too likely to fall into predictable traps at tournaments and to rely too much on that one player who's about to graduate. No matter how good you think a team is, they're no lock to win Nationals.
The college season's forcible removal of teams' best players through matriculation forces massive changes to lineups, strategies, and chemistry every single season. If only club ultimate had a salary cap that would force the same thing…
Q: Did the Prez Day and Warm Up results make you more or less excited for Stanford Invite?
– Aidan S.
A: More. For sure. How in the hell did Brown go from looking like another lost cause in the fall to slaying everyone except CUT (who they even beat once)? Is Stanford poised for an undefeated regular season? Can Oregon hang with the two heaviest hitters in the Men's Division? CUT v. UNC? Is Syzygy's rookie class good enough to catapult them to contender status?
Stevinson aside, I'm pumped for this weekend.
Q: If Brown makes Nationals, without advancing far in the bracket, is Mac Hecht a player of the year candidate?
– Anon.
A: My first instinct was to say yes, but I decided to look at some data before I actually answer. Ultiworld has awarded Player of the Year for the last three years in both the Men's and Women's Divisions. Of the six players selected2, only Alika Johnston failed to reach at least the semifinals at Nationals (Virginia reached quarters).
So, Mac Hecht (who really needs a nickname, btw) would really have to show out if he was going to win POTY with a prequarters or worse finish. Seems pretty unlikely.
Gotta say, though: he's put himself on the shortlist for now. Go watch the tape of him shredding Virginia Tech in Warm Up semis and winning the matchup with Joe Freund for much of that game (game available for Ultiworld Full and Plus subscribers). He's been killing it for over a year now; finally his team is good enough that he's going to get some buzz.
Q: Since the United Ultimate League failed to reach its funding goals, what does it say about the ultimate community (including AUDL protesters) for failing to raise funds for a league attempting to focus on gender equity? Also, what does it say about the UUL failing to articulate a plan that motivates people to fund their plan?
– Kofi T.
A: There's a lot of posturing going on about the UUL's failure to launch.
Here's how I see it: the UUL launched and a lot of people were excited about the idea. Three days later, with no UUL Kickstarter to come for almost two more weeks, the AUDL announced their partnership with the Eurostars Tour. Two weeks passed: the initial UUL hype started to fade out as the news cycle churned. When the UUL Kickstarter launched at the beginning of February, there were a lot more questions about what the league would look like (one home game per season, very short series) and how sustainable the league could be (crowdfunded financing, hopeful ticket sales goals). A number of AUDL teams also (perhaps in response, perhaps coincidentally) started announcing plans for affiliated women's teams or rosters and mixed showcase games during the month of February.
You also didn't see a lot of public support for the UUL from influential voices. Some, yes. But it was limited.
As a result of all of that (not capitalizing on early buzz, lukewarm testimonials, concerns about format/finances, AUDL activity), the league didn't get funded.
This is not a referendum on what people think of the prospects of mixed pro ultimate. This is not a referendum on what the market is saying about women being meaningfully involved in fan-focused ultimate. The UUL was a fairly ambitious and flawed concept that people had reservations about. Make it Women's or Men's…and it still would have come up short.
It's not about Mixed, or self-officiation, or 6v6, or whatever wedge issue you want to dredge up: the UUL just felt like all concept. Details were scarce. Nobody had skin in the game. Let's just roll a $50,000 die and then we'll figure everything else out.
You could argue that the AUDL did a pretty similar thing when it got started. It's not like selling franchises on Craigslist is more professional than running a Kickstarter. But even in year one of the AUDL, there were owners staking their own cash on little more than a dream. It was a total mess, but there was a league! They played actual games! Some of them were pretty cool! Some players got paid! And the only way fans were asked to be involved is if they wanted to come buy a ticket at the gate. They weren't asked to stake the league and have faith in the owners.
This saga shows that going up against the AUDL with a competing league concept is going to be a tough hill to climb at this point. I think that's why we're seeing a lot of public pressure on the AUDL to move beyond just operating a Men's league — and why we saw a lot less public support for the UUL. Implicitly, people are saying that the AUDL isn't going to be supplanted, so efforts should be focused on effecting change there.
Q: I know you guys were looking for ideas about what should happen to Patrol regarding the bageling they suffered. I think that any team that bagels a team should have the option of taking the defeated team's name. The defeated team would have to choose a new name, and it could not be the name of the team that beat them. This might seem harsh, but it's pretty hard to bagel a team: Medicine Men did not even bagel the high school team they played at Sectionals.
Since Machine is a way better name than Patrol, they probably do not want the name. However, since this happened at Nationals, they should be able to name their developmental squad Patrol, or maybe their Potlatch/Wildwood teams Patrol.
– Ray M.
A: Hard to disagree with any of this. Patrol, seems like you just caught a left hook………….you know…………..from a southpaw.
---
shout out to a fellow Albuquerquian ↩

2015 — Alika Johnston, Chris LaRocque,; 2016 –Jesse Shofner, John Stubbs; 2017 — Ben Sadok, Jaclyn Verzuh ↩