Seven live streamed games and seven tape delayed games are part of the video coverage for Nationals!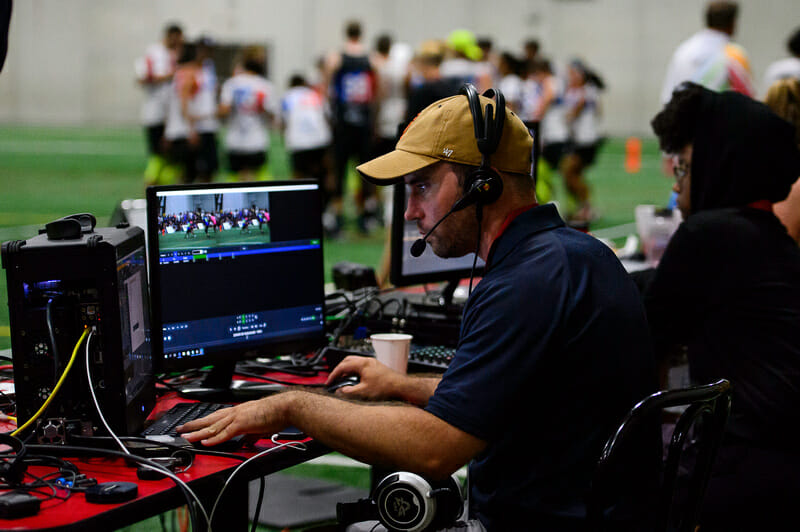 Ultiworld is excited to announce that we will be streaming seven games LIVE from the 2018 Club National Championships in San Diego, CA on Thursday, Oct. 18th and Friday, Oct. 19th, in partnership with USA Ultimate. We will also be releasing seven additional games on tape-delay. Coverage of the semifinals and finals will be handled by ESPN and Fulcrum Media Group.
All games will be available for free on our YouTube channel and easily accessed on our Live page alongside our extensive reporting from the tournament. Archived access to the games (and the tape-delayed semifinals and third place games) will be available to Ultiworld video subscribers.
In addition, USA Ultimate and Fulcrum Media will be streaming 18 games across all rounds prior to the finals on USAU's social media channels. The full schedule can be found on USA Ultimate's Watch Live page.
All Times Eastern
Thursday, Oct. 18th
12:00 PM: Seattle Mixtape vs. San Francisco Mischief (Mixed Pool Play)
12:00 PM: Madison Club vs. Michigan High Five (Men's Pool Play) [Tape-delay]
2:15 PM: Seattle Sockeye vs. Austin Doublewide (Men's Pool Play)
2:15 PM: Washington DC Scandal vs. Chicago Nemesis (Women's Pool Play) [Tape-delay]
4:30 PM: Toronto 6ixers vs. Raleigh Phoenix (Women's Pool Play)
4:30 PM: Philadelphia AMP vs. San Francisco Blackbird (Mixed Pool Play) [Tape-delay]
6:45 PM: New York PoNY vs. Washington DC Truck Stop (Men's Pool Play)
6:45 PM: Seattle Riot vs. Atlanta Ozone (Women's Pool Play) [Tape-delay]
Friday, Oct. 19th
12:00 PM: Prequarterfinal (TBD)
2:45 PM: Quarterfinal (TBD)
5:00 PM: Quarterfinal (TBD)