Previously recorded games will air on Wednesday evenings.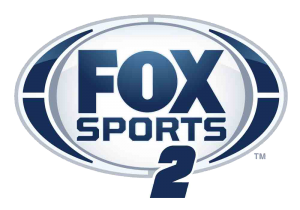 The American Ultimate Disc League has signed a two-year agreement with Fox Sports to air the league's Game of the Week on FS2, a prominent sports cable channel.
The FS2 broadcasts are slated for two hour time slots on Wednesdays starting at 6 PM Eastern / 3 PM Pacific. The games will all be previously recorded. Live coverage of the Game of the Week will be available for free on AUDL.tv, the league's online streaming platform.
"This is an incredible opportunity to showcase our sport to the biggest audience in our league's history, and we couldn't be more thrilled to be partnering with Fox Sports,'' AUDL Commissioner Steve Hall said in a statement.
As of April 2019, FS2 is estimated to be available in over 57 million US homes. Stadium, the league's Game of the Week partner in 2018 and 2019, featured live Game of the Week action online and over-the-air digital in many US markets but only reached 25 million homes, mostly on obscure digital subchannels.
The Stadium contract was up for renewal this winter, but the sides didn't come to terms on a new deal. The AUDL declined to offer specifics about the financial arrangement in the new FS2 deal.
This is the AUDL's fourth external media partner. After broadcasting games on ESPN3 in 2016, the league turned to a small cable channel, Eleven Sports Network, for television distribution in 2017 before moving to Stadium for the last two years. This is the first time games won't primarily be part of a live package, instead focusing on getting games wider distribution during the week.
The league is still determining the extent to which games will be edited for airing.
The full AUDL Game of the Week schedule, including a Divisional playoff game and the league Championship, is set to be announced in early February. Fulcrum Media will return as the Game of the Week production company.