From brand new player to Donovan winner in four years.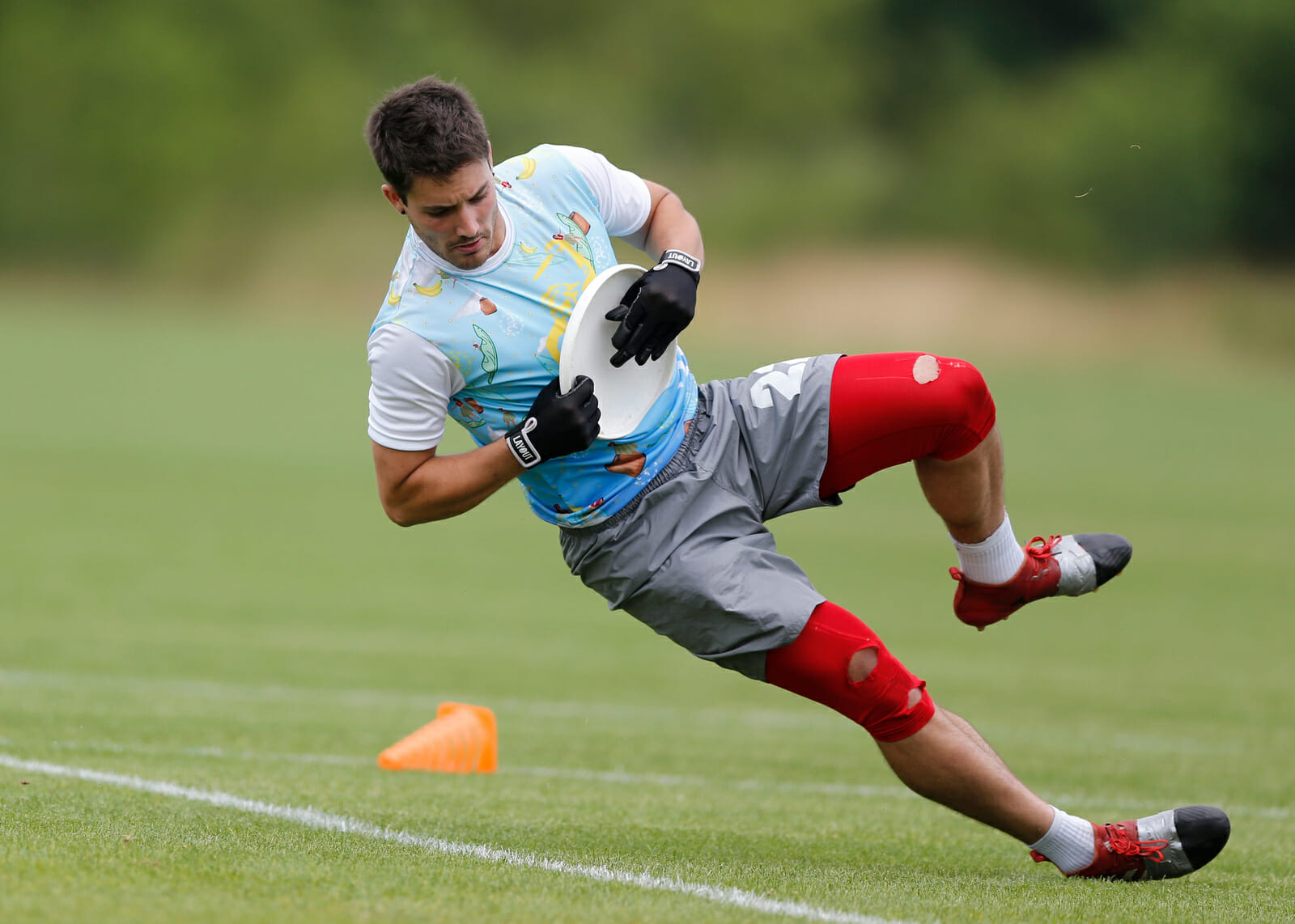 The 2020 Donovan Award in the men's division goes to the University of Richmond's Harris Cannon.
Since his arrival on Richmond's campus, Cannon has known nothing but team success. During his freshman season, Cannon was an integral part of the Spidermonkeys' run to the program's first ever National Championship, playing crucial points on defense down the stretch of the final and eventually catching the game-winning goal. Cannon would be recognized this season as the first runner-up for Ultiworld's D-III Rookie of the Year, a sign of bigger things to come.
Cannon has been a part of the winningest class in Richmond's program history. The class of 2020 has won three Atlantic Coast championships in dominant fashion and made two semifinals appearances at Nationals, including the 2017 title run. The Spidermonkeys came within just one point of upsetting eventual champions Middlebury in the semifinals last year, with Cannon playing a key role in slowing down Middlebury's offense.
Cannon is most widely known for his explosiveness and versatility on defense. An athletic 6'1″, Cannon is capable of taking a wide range of matchups in matchup defense and covers a tremendous amount of ground as the deep or wing in Richmond's zone. His defensive range was on display during the showcase game at FCS D-III Tune Up this year: Cannon picked up four blocks in this game in a variety of ways, including two blocks in the deep space, a shoulder-high layout as the wing in the zone, and a poach block at the goal line while playing matchup.
This game also served as a microcosm of Cannon's growth on the offensive side of the disc. He was instrumental in orchestrating the Spidermonkeys' D-line offense after a turn, notching two goals and two assists as he was directly involved in all four of Richmond's breaks. Cannon picked up his third assist of the game by crossing over to the O-line and throwing the game-winning goal on double game point.
Cannon led by example on the field, but off the field, he was patient and attentive to his younger teammates. As written by his teammates in his Donovan nomination: "Off the field, Harris is a mentor to younger players. Rookies will look to him for advice on defense, after practice wondering how to change their positioning to make the big plays he does. Instead of saying 'just be more athletic,' he gives measurable goals that players can work on, and follows up with them in the subsequent weeks to check on their progress."
From his beginnings as a rookie who had never played ultimate before to winning the Donovan Award as a senior, Cannon's journey is a throwback to how ultimate was before the rise of the high school division and should serve as an example and inspiration to every college freshman in the country.
Watch the Donovan Award ceremony if you missed it: