Could we see an international ultimate event in 2020?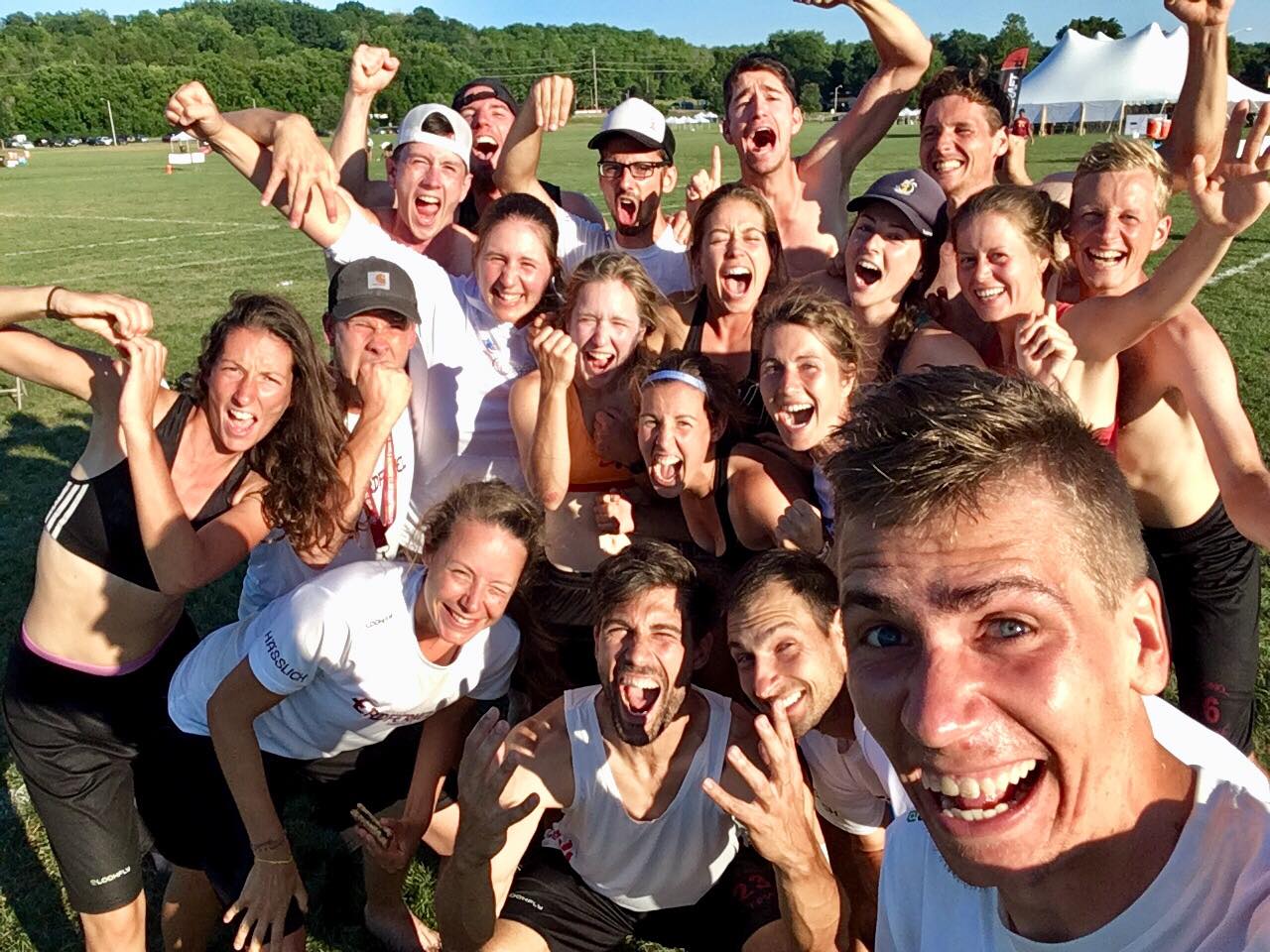 Ultileague is a new venture that hopes to develop a global, fan-funded, mixed semi-professional ultimate league.
After their funding campaign earlier this year, leaders Milan van den Bovenkamp and Mike Palmer planned to have an inaugural test season in Europe in 2020, but, due to the COVID-19 pandemic, a full season was out of the question. Now, they are planning to go ahead with a mixed showcase weekend this fall. They are looking to host a two day tournament with four teams that will play a full round robin followed by a final.
"The main idea behind this showcase is to show that we can run an event funded by the fans," said Van den Bovenkamp.
Right now, the event is scheduled for November 6-7, but this depends on what will be possible in Europe at that point. While ultimate is being played locally throughout Europe with varying degrees of restriction in place depending on the country, Europe is currently facing a second wave of COVID-19 infections, and countries have started to tighten travel restrictions in the past few weeks.
UltiLeague is selecting the four teams for the showcase in a unique way. They reached out to the European community for interest and six teams responded:
| Team Name | City | EUCF 2019 Finish | WUCC 2018 Finish | National Finish 2019 |
| --- | --- | --- | --- | --- |
| 3SB | Budweis, Czech Republic | 9th1 | N/A | 1st |
| Hässliche Erdferkel | Marburg, Germany | 7th | 7th | 4th |
| Izaka | Noisy-le-Sec (Paris), France | 3rd2 /12th3 | 17th4 /33rd5 | 1st |
| Mighty Hucks | Birmingham, UK | N/A | N/A | N/A |
| SMOG | Northern England, UK | 9th/11th6 | 21st | 1st/3rd7 |
| Zawierucha | Warsaw, Poland | N/A | N/A | 4th |
Of these six teams, four will play at the showcase. The four will be selected through an online campaign, where UltiLeague members vote on which teams they want to see at the event. Each "membership" costs €10, and any individual can purchase as many memberships as they want. Each membership grants an individual one vote, and all of their votes must go towards a single team. Founding members that bought in during the UltiLeague crowd-funding campaign got double votes per membership at that time.8 So now, each team is campaigning towards those founding members, as well as to their own fans, to vote them into the showcase in November. Voting is slated to end on October 18, but Van den Bovenkamp told Ultiworld that this date may be pushed back.
UltiLeague has yet to decide on the venue for the event, but they have reached out to the teams interested to see if any of them are willing to host the event in their city. 90% of the money raised will go towards the teams to help them with travel and boarding costs for the event, while 10% of the money raised is going towards broadcasting and other overhead expenses.
The event is going to be played in a full round robin format on a single field. This means that some teams may have a favorable schedule compared to others. For example, some teams have earlier mornings or games right before the final. A pre-made round robin format will be designed with empty team names, and teams will be able to choose the schedule they want. The order in which teams get to decide their schedule is based on total number of membership votes, where the team with the most votes chooses first and the team with the lowest amount of votes decides last.
UltiLeague will also experiment with broadcast distribution. Unique links to the live games will only be given to UltiLeague members, but those members are free to distribute the links to as many people as they want. Those unique links to the stream will show a "brought to you by," listing the member's name.
"We wanted to give credit to those who are actually contributing to the league," said Van den Bovenkamp. "This way people will be constantly reminded of the individual that helped bring them this broadcast."
In terms of the ultimate, UltiLeague is still ironing out the details. They currently do not plan to set roster limits. They are considering playing shortened, 60 minute games, but they will also play to a points cap. They do not plan to utilize game advisors or observers and will mainly use the WFDF ruleset. They do plan to have video monitors available on the sidelines and mobile monitors ready to bring on the field so that the players can effectively use VAR on contested calls.
The likelihood of this event occurring is still very uncertain. COVID-19 cases are rising in Europe and many countries are tightening travel restrictions. UltiLeague is very aware of this and say that they will only hold this event if they feel they can do so safely and within the public health guidelines of the host country and the countries where their teams come from. You can see the current case count in Europe below from Our World in Data:
If you would like to support UltiLeague and buy a membership, you can do so on their website. The current voting totals are shown below. Updates will be given on live-shows presented on UltiLeague's social media platforms.
---