Which college region would win in an alumni battle between top lines of today's club stars?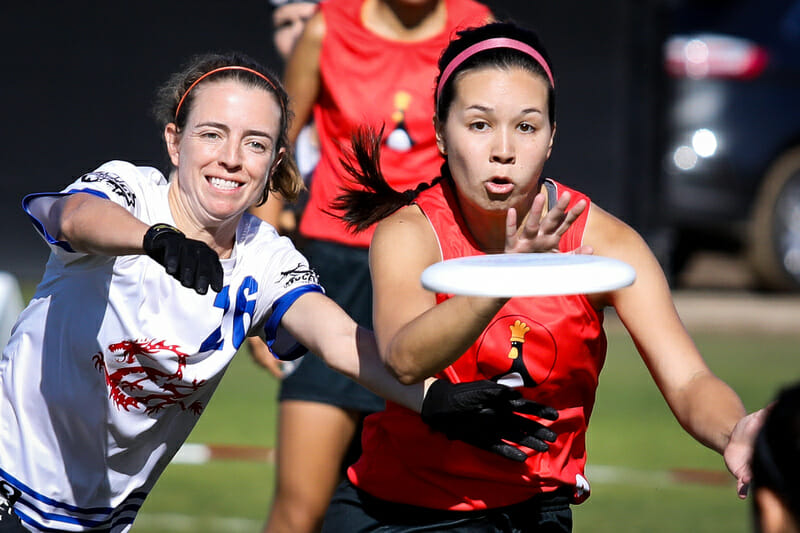 As is the case for almost any college sports fandom, ultimate players are often fiercely loyal to their alma mater. Just like the statistic that three-quarters of people believe they are above-average drivers, most players you talk to are absolutely convinced that a top 7 from their college program would be a force to be reckoned with in a theoretical competition with other schools. For many, the same pride is extended to their region — even the lowly Metro East has its fair share of fervid backers. Heck, even those who never went to or played in college maintain a level of pride in where they came from.
But what if we actually played it out? If we were to build a Top 7 from each college region based on the players currently at the top of the club division, which region's squad would reign supreme? We asked some of our writers to weigh in on these questions and construct the most impressive universe line they could for each college region.
Top Alumni Teams By College Region: Mixed Division is only available to Ultiworld Subscribers
Already have a subscription? Log in
Whether you visit Ultiworld for our reporting, our podcasts, or our video coverage, you can help us continue to provide high quality content with a subscription. By becoming a subscriber, not only do you receive benefits like exclusive articles and full article RSS feeds, you also help fund all of Ultiworld's coverage in general. We appreciate your support!