A college coach learns to adjust his vision.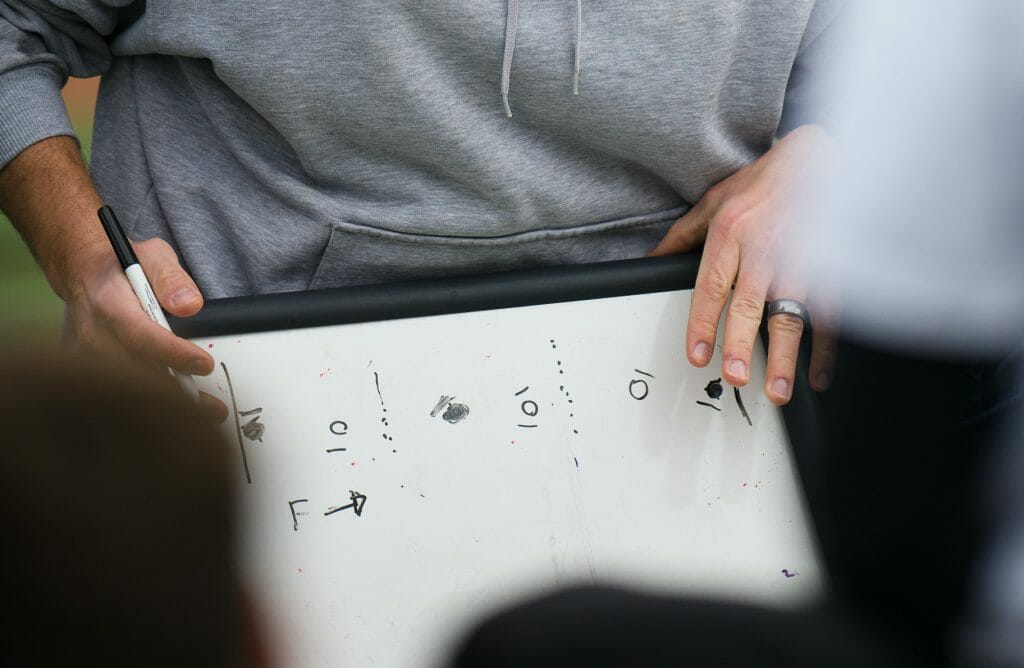 With ultimate still on its pandemic-induced hiatus, our "Stall 9" column is an opportunity for Ultiworld staff members to share random opinions or reflections on what they're thinking about or miss most from the sport. Just as is the case when the stall count reaches 9, anything goes.
When I started coaching, I wanted to help the players develop a deeper understanding of the game. But more than that, I wanted to become the kind of coach who connected personally with those players in order to pass along lessons learned from my own tumultuous journey and help college students find their way through the world.
Before my first season, I came up with a set of guidelines that would define who I wanted to be as a coach. Because the coach-as-mentor paradigm was so important to me, I decided my first guiding principle would be to build strong positive relationships with the players. My second principle would be to always be learning: by reading and watching external resources and comparing notes with more experienced coaches, but also — and perhaps more importantly — by staying open to feedback from my own team and willing to acknowledge my mistakes. Both principles would require me to be vulnerable, candid, and honest with the players, and would create opportunities for those conversations to extend beyond our work on the field.
Stall 9: On Coaches, Players, and the Venn Diagram of Expectations is only available to Ultiworld Subscribers
Already have a subscription? Log in
Whether you visit Ultiworld for our reporting, our podcasts, or our video coverage, you can help us continue to provide high quality content with a subscription. By becoming a subscriber, not only do you receive benefits like exclusive articles and full article RSS feeds, you also help fund all of Ultiworld's coverage in general. We appreciate your support!