USAU Regionals are set for the same time window.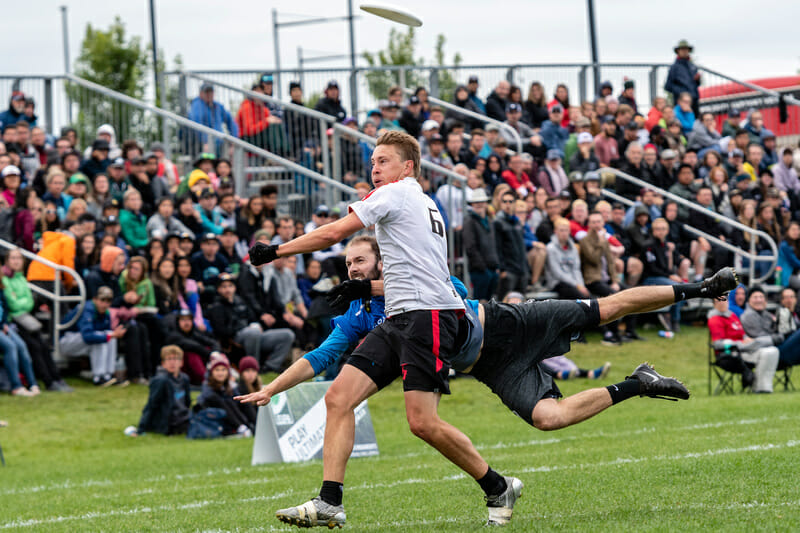 Ultimate Canada released an update on return-to-play plans late last week that noted that this year's Canadian Ultimate Championships are set to be held in late September or early October rather than its usual timeslot in August.
"Unfortunately, there were too many challenges to host events this August due to uncertainty around public health regulations, planning time for teams, and venue availability," wrote Ultimate Canada in the release.
UC Executive Director Danny Saunders told Ultiworld that they are hoping to avoid any scheduling conflicts with USA Ultimate Regional Championships, which are set to be held on the last weekend in September and the first weekend in October, for the country's Senior, or non-Masters, club teams. Typically, some of the top Canadian club teams compete in the USAU series and qualify for the USA Ultimate National Championships.
US and Canada cross-border travel has been heavily restricted until this week: Canadians can now avoid a mandatory quarantine period if they are fully vaccinated and show proof of a negative COVID-19 test upon departure and arrival. Further easing of rules is expected in the coming months.
Canada still has yet to announce plans for how teams will qualify for the World Ultimate Club Championships that will be held in Cincinnati next summer. Firm dates and a location for the Canadian Ultimate Championships will be announced later this month.