Which players had the best weekend?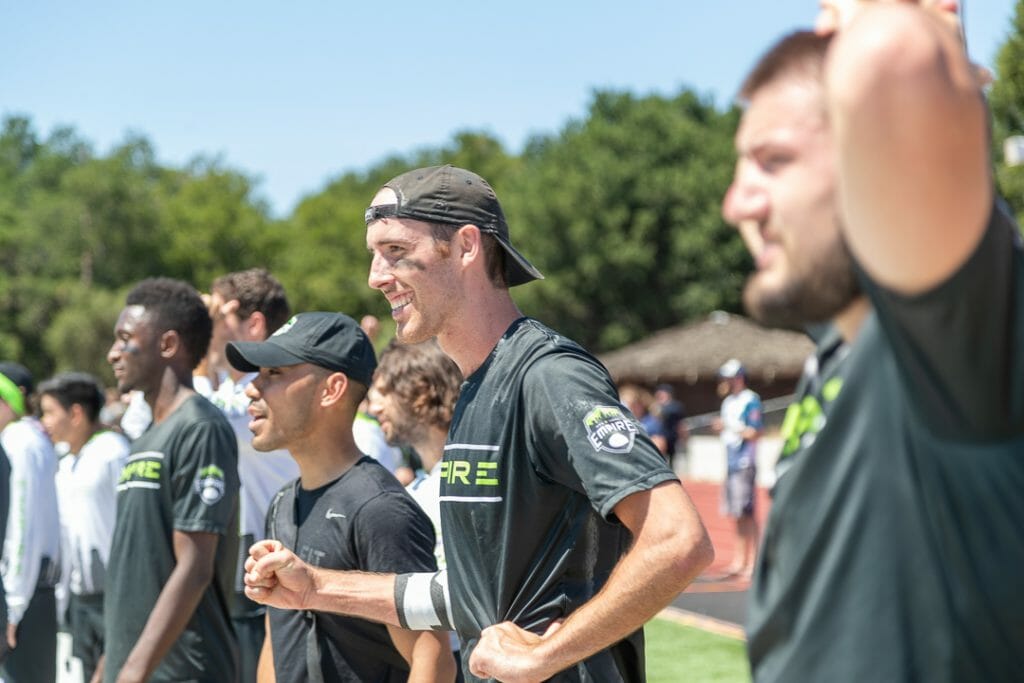 By his MVP standards, Ben Jagt may have broken from the gate a bit slowly this season, but he's at top speed now. After EDGE scores of 4.61 and 5.16 in Weeks 4 and 5, he obliterated the previous season high with an 8.35 in this week's Empire's win over Philadelphia.1 With a gaudy Yards/G+A/Blocks/Turns line of 771/13/2/1, this is likely to be the high-water mark for the year.
And yet there were still enough Empire receiving yards out there for teammate Ryan Osgar to wind up with the 2nd highest total of the week (and the 2nd highest EDGE). Feeding the two of them was Elliott Chartock, who led the week in throwing yardage (and finished 6th in EDGE). But as we've noted before, winning takes more than a couple of outstanding performances; Philadelphia lost to NY despite Top 5 EDGE performances by both Sean Mott and Greg Martin, but then beat Boston with only Alex Thorne among the top 50.
---
All EDGE references are to EDGE Adj values in the tables. EDGE Adj adjusts for the opponent's season-average yardage allowance relative to league average. ↩
Better Box Score Metrics: EDGE Stats for AUDL Week 6 is only available to Ultiworld Subscribers
Already have a subscription? Log in
Whether you visit Ultiworld for our reporting, our podcasts, or our video coverage, you can help us continue to provide high quality content with a subscription. By becoming a subscriber, not only do you receive benefits like exclusive articles and full article RSS feeds, you also help fund all of Ultiworld's coverage in general. We appreciate your support!