Which players had the best weekend?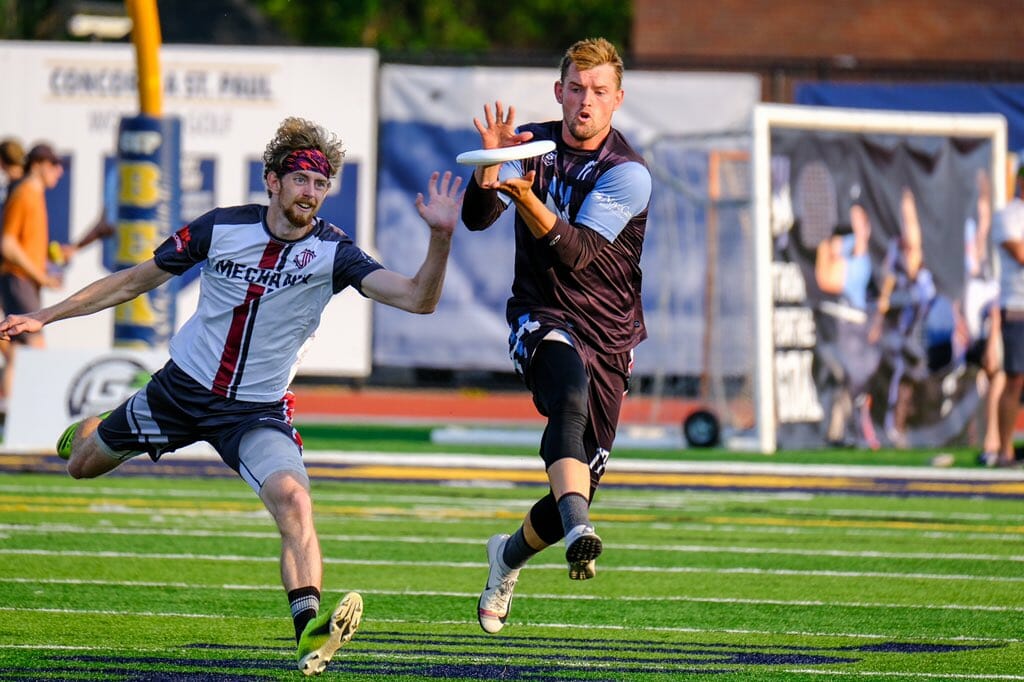 Week 7 underscores just how much variation in performance there can be among players from week to week. Of this week's Top 10, only Chicago's Paul Arters and Pawel Janas had previously had a Top 10 result. Most of the new names this week are familiar—Barker, McDougall, Coffin, Brown, Bray, Davis—and many of them have been having good to great seasons. But it was also a good week to post a score in the mid 4s; one week after Ben Jagt became the first player to post an EDGE score above 8, no player this week exceeded 5.1
In this atypical week, it's fitting that a D-line player recorded the top EDGE score: Isaac Leonard of the Wind Chill had 422 yards, 5 scores, 2 blocks, and 0 turns while playing three-fourths of his points on the D-line. So Leonard not only gets top billing for EDGE — he also gets the weekly D-Line Player Recognition award.
Of course, the chorus response to Leonard's performance is "but it was against Detroit!" Granted, Detroit had 30 turnovers, and so Leonard's D-Line time may have provided more offensive opportunities than being on the O-line, and yes, scoring has been easier against Detroit than other teams. But somebody has to actually be doing the work that wins the game, and Leonard took advantage of the opportunities in efficient style.
---
Of course, a large pool of good candidates for doing that were sidelined by the Empire-Glory postponement. ↩
Better Box Score Metrics: EDGE Stats for AUDL Week 7 is only available to Ultiworld Subscribers
Already have a subscription? Log in
Whether you visit Ultiworld for our reporting, our podcasts, or our video coverage, you can help us continue to provide high quality content with a subscription. By becoming a subscriber, not only do you receive benefits like exclusive articles and full article RSS feeds, you also help fund all of Ultiworld's coverage in general. We appreciate your support!