Plus MVP chatter and Atlantic Division playoff predictions!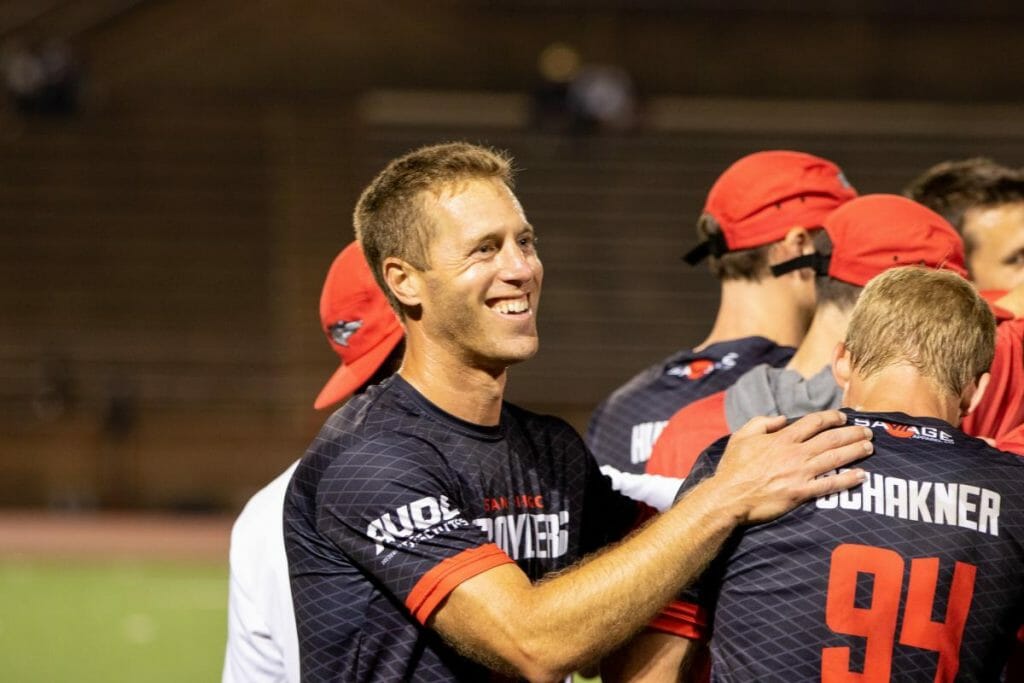 With the regular season ending this past week, folks are already settling in on their MVP candidates and other season-end awards. One view is that Ben Jagt is a runaway choice for MVP. But what's an analytics column for if not to offer a different perspective? First, let's do a quick recap of Week 13.
West and Central Divisional Playoffs
The right word for the performances of Jonathan "Goose" Helton and Paul Arters in last weekend's playoff games is "outstanding," not just because they were great, but because they truly stood out. Each posted an EDGE score more than two goal equivalents higher than anyone else on the field.
Better Box Score Metrics: EDGE Stats for AUDL West & Central Playoffs (+ Week 13) is only available to Ultiworld Subscribers
Already have a subscription? Log in
Whether you visit Ultiworld for our reporting, our podcasts, or our video coverage, you can help us continue to provide high quality content with a subscription. By becoming a subscriber, not only do you receive benefits like exclusive articles and full article RSS feeds, you also help fund all of Ultiworld's coverage in general. We appreciate your support!