Past Articles from Ben Wiggins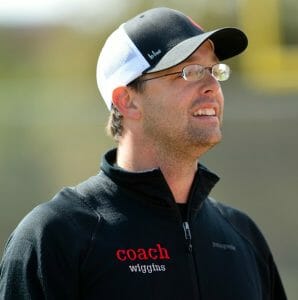 Ben Wiggins was a handler for Oregon Ego and Seattle Sockeye before retiring in 2010. While he prides himself on his defensive field vision, it was high-pressure hucking and small-space footwork that most marked his playing style. He has coached at every level of the game and with teams and players around the world with a focus on individual player and coach development. He is best known for informing his players that there were only two great throwers in the game and that he was both of them.
Core skills to understand how to attack and defend the most valuable real estate on the ultimate field.

Ultimate is rarely played in perfectly calm conditions. Let's stop pretending it will be and learn how to appropriately prepare and strategize for the elements.

From two of the most successful strategists in the game, a comprehensive, in-depth education on how to prepare for and adapt to windy conditions better than your opponent.
Find us on Twitter
Recent Comments
Find us on Facebook