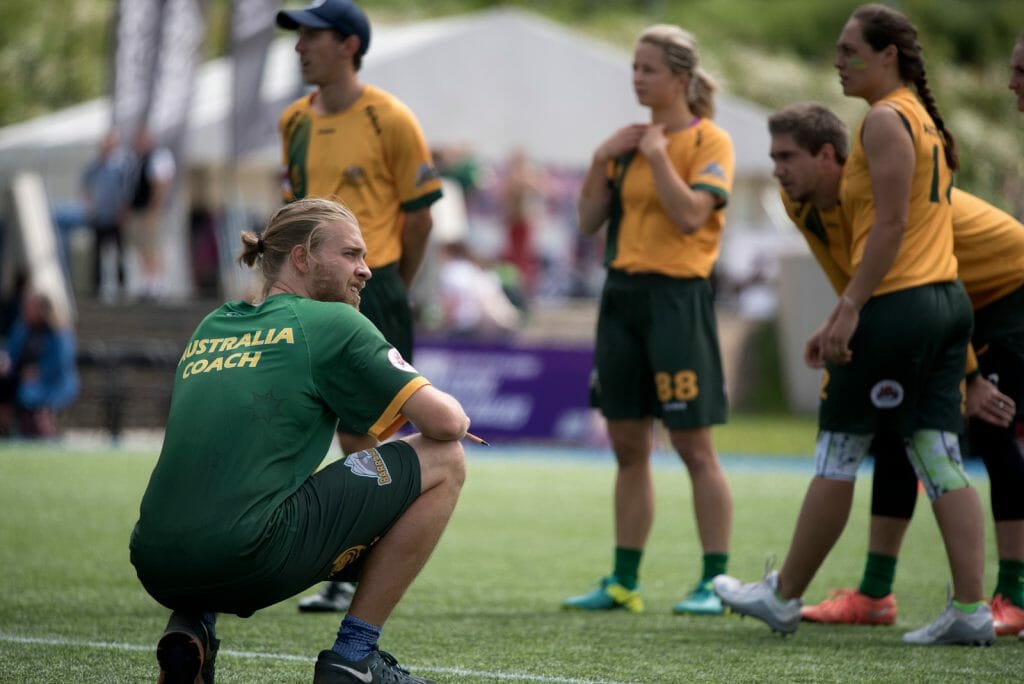 Australia has withdrawn all three of its teams from the 2021 World Ultimate and Guts Championships, citing health and safety concerns. Australia becomes the first country that had teams in the semifinals of WUGC 2016 — the mixed team lost to the USA in the final, the men's team fell to Japan — to drop from the event.
The Australian Flying Disc Association told its teams by email that the uncertainty about COVID-19 transmission, limited hospital capacity, a vaccine rollout that won't reach their athletes by July, and insufficient information about a COVID-19 safety plan for the event drove them to withdraw. There were financial concerns listed as well, including an expensive quarantine process upon return to the country.
You can follow along with all the latest information about team confirmations and withdrawals on our 2021 WUGC Team Commitment Tracker.