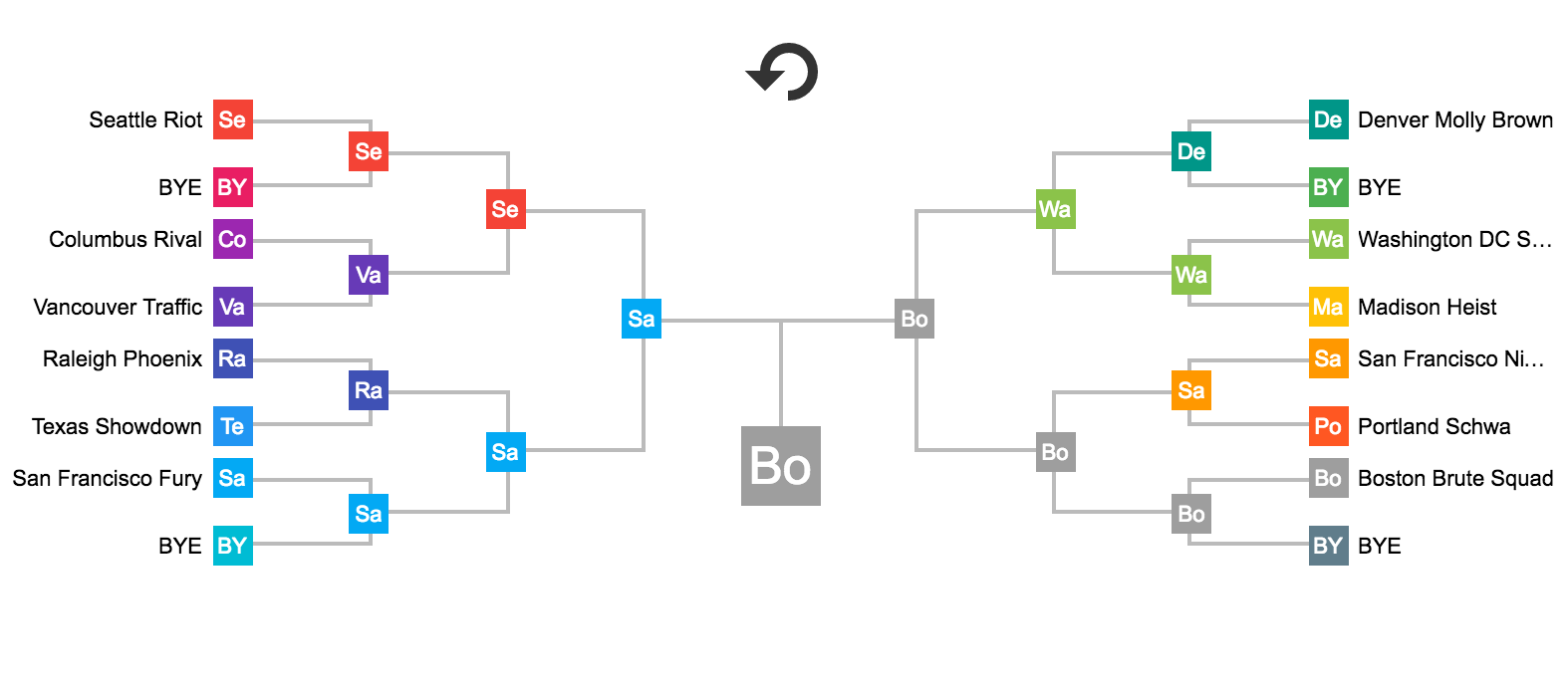 We held a Bracket Challenge during the 2016 National Championships and are pleased to announce the winners in each Division!
In the Men's Division, there was just one perfect bracket out of 546 entries! The winner is Daniel V.
In the Mixed Division, there were 12 perfect brackets out of 356 entries. As we unwisely had no tiebreaker as a part of the contest, we selected a winner at random from those 10. The winner is Brandon F.
In the Women's Division, there were 10 perfect brackets out of 342 entries. The winner, selected at random from those 10, is Chris Z.
All winners have been contacted via Facebook. Thanks to all who entered!