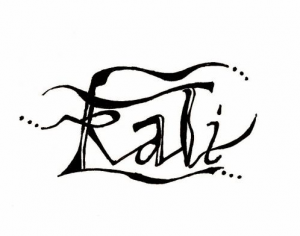 Colorado
Established
1995
Based in
Boulder, Colorado
Nicknames
Colorado Avalanche (1995), Iron Maidens (1996-1997), Kali (1998-present)
Personnel
Coaches
Claire Chastain, Christina Mickle, Anna Updyke
Captains
Emma Capra, Nhi Nguyen, Jean Russell
Postseason titles
Sectional
titles (10)
2017, 2016, 2015, 2014, 2013, 2006, 2005, 2004, 2003, 2002
Regional
titles (3)
2017, 2016, 2015
Postseason appearances
Sectional
appearances

Italic indicates team received a bye to Regionals.

(12)
2017, 2016, 2015, 2014, 2013, 2012, 2011, 2006, 2005, 2004, 2003, 2002
Regional
appearances (7)
2017, 2016, 2015, 2014, 2013, 2012, 2011
Championship
appearances (11)
2017, 2016, 2015, 2014, 2010, 2006, 2005, 2003, 2002, 1996, 1995
Other achievements and wins
Callahan
Winner: Alex
Snyder
2006
Team Spirit
Award
2006
Founding
Member of
Centex
Dance-off
2006
Links
Kali Facebook
facebook.com
Kali Twitter
twitter.com
In the dry, thin air of central Colorado, where the vast plains come to an abrupt end in the harsh sagebrush foothills of the Rockies, the Goddess Kali reigns supreme. There, in the chill shadow of the Flatirons, her minions train for battle. Glorying in the sounds of combat, the disciples of Kali are a fierce and savage tribe whose love for victory is surpassed only by their love for their fellow warriors. Their devotion to Kali gives them the power to conquer. After tying for 3rd in the nation in 2010, Kali has been on the hunt for a title, qualifying for Nationals the past three years in a row, winning the Southcentral region for the last two. A 13th place finish in 2014 followed by a 5th place finish in 2015 & 2016 proves an eerie warning to Kali's rivals as their thirst for victory remains unquenched. Complete with the addition of many new fiery Kalis, and the untamed remainder of last year's team, Colorado Kali will be a force to be reckoned with this year.
Recent Ranking
Colorado was ranked #13 in our DI Women's Division Power Rankings on May 8th, 2019.
Recent Videos
For more videos try searching our video archives on VHX.
Seasons
Year
League
Region
(finish)
Section
(finish)
Regular Season
Postseason results
Captains
Coaches
Wins
Losses
2018
USAU
South Central
Rocky Mountain
Emma Capra, Nhi, Nguyen, Jean Russel
Claire Chastain, Christina Mickle, Anna Updyke
2017
USAU
South Central
(1st)
Rocky Mountain
(1st)
7
10

1st Place at Rocky Mountain Sectionals
[4-0 record]

1st Place at South Central Regionals
Beat Texas 12-11 in Final
[6-0 record]

T-3rd Place at College Championships
Lost to Texas 12-14 in semis
[5-2 record]


Nhi Nguyen, Megan Ives, Jean Russell
Claire Chastain, Lauren Boyle
2016
USAU
South Central
(1st)
Rocky Mountain
(1st)
9
10

T-5th Place at College Championships
Lost to Stanford in Quarters
[3-3 record]

1st Place at South Central Regionals
Beat Texas in Finals
[7-0 record]

1st Place at Rocky Mountain Sectionals
[4-0 record]


Kirstin Johnson, Nhi Nguyen, Megan Ives
Claire Chastain, Lauren Boyle
2015
USAU
South Central
(1st)
Rocky Mountain
(1st)
13
6

T-5th Place at College Championships
Lost to Stanford in Quarters
[3-3 record]

1st Place at South Central Regionals
Beat Kansas in Finals
[5-1 record]

1st Place at Rocky Mountain Sectionals
[4-0 record]


Kirstin Johnson, Dori Franklin, Celeste Havener
Claire Chastain, Lauren Boyle, Rebecca Mitchell
2014
USAU
South Central
(3rd)
Rocky Mountain
(1st)
12
6

T-13th Place at College Championships
[2-3 record]

3rd Place at South Central Regionals
Beat Texas in backdoor bracket
[6-2 record]

1st Place at Rocky Mountain Sectionals
[3-0 record]


Stephanie Frost, Karla Rosario, Dori Franklin
Jack McShane, Anna Updyke
2013
USAU
South Central
(2nd)
Rocky Mountain
(1st)
8
8

2nd Place at South Central Regionals
Lost to Texas in Finals
[6-2 record]

1st Place at Rocky Mountain Sectionals


Stephanie Frost, Karla Rosario, Christina Mickle
Jack McShane, Shannon Waugh
2012
USAU
South Central
(5th)
Rocky Mountain

5th Place at South Central Regionals


Amanda Good, Christina Mickle, Whitney Fose
Jack McShane
2011
USAU
South Central
(4th)
Rocky Mountain
(3rd)

4th Place at South Central Regionals

3rd Place at Rocky Mountain Sectionals


Shannon Waugh
Tina McDowell
2010
USAU

T-3rd Place at College Championships
Lost in Semis to Oregon


Courtney Verhaalen, Shannon Waugh, Laura Travers
Tina McDowell
2006
USAU
Southwest
(1st)
Rocky Mountain
(1st)

T-3rd Place at College Championships

1st Place at Rocky Mountain Sectionals


2005
USAU
Southwest
(1st)
Rocky Mountain
(1st)

T-3rd Place at College Championships

1st Place at Rocky Mountain Sectionals


2004
USAU
Southwest
Rocky Mountain
(1st)

1st Place at Rocky Mountain Sectionals


2003
USAU
Southwest
Rocky Mountain
(1st)

T-3rd Place at College Championships

1st Place at Rocky Mountain Sectionals


2002
USAU
Southwest
Rocky Mountain
(1st)

T-3rd Place at College Championships

1st Place at Rocky Mountain Sectionals


1996
USAU

T-5th Place at College Championships


1995
USAU

T-3rd Place at College Championships