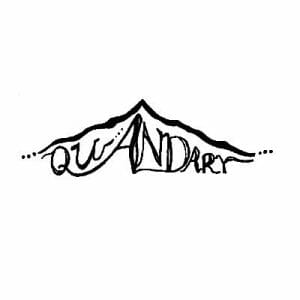 Colorado
Established
1995
Based in
Boulder, Colorado
Nicknames
Colorado Avalanche (1995), Iron Maidens (1996-1997), Kali (1998-present)
Personnel
Coaches
Claire Chastain, Christina Mickle
Captains
Emma Capra, Britta Bergstrom
Postseason titles
Sectional
titles (11)
2019, 2017, 2016, 2015, 2014, 2013, 2006, 2005, 2004, 2003, 2002
Regional
titles (3)
2017, 2016, 2015
Postseason appearances
Championship
appearances (15)
2019, 2018, 2017, 2016, 2015, 2014, 2010, 2006, 2005, 2003, 2002, 1996, 1995, ,
Regional
appearances (8)
2019, 2017, 2016, 2015, 2014, 2013, 2012, 2011
Sectional
appearances

Italic indicates team received a bye to Regionals.

(13)
2019, 2017, 2016, 2015, 2014, 2013, 2012, 2011, 2006, 2005, 2004, 2003, 2002
Other achievements and wins
Callahan
Winner: Alex
Snyder
2006
Team Spirit
Award
2006
Founding
Member of
Centex
Dance-off
2006
Links
Kali Facebook
facebook.com
Kali Twitter
twitter.com
Over the past semester, the University of Colorado's Women's Ultimate A and B teams, Kali and Devi, have been discussing the cultural ties to Hinduism that our team names hold. We recognize that we have been participating in cultural appropriation by taking ownership in these names. In light of this, the current program members have decided to go forward with a name change for both teams. This was not a decision that was made lightly, as we wanted to ensure that we were doing what was best for all involved. We arrived at this decision through a variety of steps including a conversation with current members of Kali and Devi about the origin of the names, consulting our beloved alumni on the their thoughts about changing the name, and an anonymous vote by current members on whether to change the names. We ultimately decided that although our team values throughout the years remain similar, our team names did not represent the respectful and inclusive ultimate community that we want to embody. As a program we have begun brainstorming new name ideas, and will begin the name selection process over the summer and start the fall of 2019 with new team names. Although we will be rebranding externally, we are excited to continue to embrace the same weird, dedicated and loving team culture that our program has embodied for the last 25+ years.
Recent Ranking
Colorado was ranked #10 in our College D-I Women's Power Rankings on January 6th, 2022.
Recent Videos
For more videos try searching our video archives on VHX.
Seasons
Year
League
Region
(finish)
Section
(finish)
Regular Season
Postseason results
Captains
Coaches
Wins
Losses
2019
USAU
South Central
(2nd)
Rocky Mountain
(1st)
25
12

T-9th Place at College Championships
Lost to Wisconsin in Pre-Quarters 11-12
[2-3 record]

2nd Place at South Central Regionals
Beat Colorado College in backdoor for final Nationals bid 13-7
[7-1 record]

1st Place at Rocky Mountain Sectionals
[5-0 record]


Emma Capra, Britta Bergstrom, Meg Henderson
Claire Chastain, Christina Mickle, Elliott Erickson
2018
USAU
South Central
(2nd)
Rocky Mountain
(1st)

2nd Place at College Championships
Lost to Dartmouth in Finals


Emma Capra, Nhi, Nguyen, Jean Russel
Claire Chastain, Christina Mickle, Anna Updyke
2017
USAU
South Central
(1st)
Rocky Mountain
(1st)
7
10

1st Place at Rocky Mountain Sectionals
[4-0 record]

1st Place at South Central Regionals
Beat Texas 12-11 in Final
[6-0 record]

T-3rd Place at College Championships
Lost to Texas 12-14 in semis
[5-2 record]


Nhi Nguyen, Megan Ives, Jean Russell
Claire Chastain, Lauren Boyle
2016
USAU
South Central
(1st)
Rocky Mountain
(1st)
9
10

T-5th Place at College Championships
Lost to Stanford in Quarters
[3-3 record]

1st Place at South Central Regionals
Beat Texas in Finals
[7-0 record]

1st Place at Rocky Mountain Sectionals
[4-0 record]


Kirstin Johnson, Nhi Nguyen, Megan Ives
Claire Chastain, Lauren Boyle
2015
USAU
South Central
(1st)
Rocky Mountain
(1st)
13
6

T-5th Place at College Championships
Lost to Stanford in Quarters
[3-3 record]

1st Place at South Central Regionals
Beat Kansas in Finals
[5-1 record]

1st Place at Rocky Mountain Sectionals
[4-0 record]


Kirstin Johnson, Dori Franklin, Celeste Havener
Claire Chastain, Lauren Boyle, Rebecca Mitchell
2014
USAU
South Central
(3rd)
Rocky Mountain
(1st)
12
6

T-13th Place at College Championships
[2-3 record]

3rd Place at South Central Regionals
Beat Texas in backdoor bracket
[6-2 record]

1st Place at Rocky Mountain Sectionals
[3-0 record]


Stephanie Frost, Karla Rosario, Dori Franklin
Jack McShane, Anna Updyke
2013
USAU
South Central
(2nd)
Rocky Mountain
(1st)
8
8

2nd Place at South Central Regionals
Lost to Texas in Finals
[6-2 record]

1st Place at Rocky Mountain Sectionals


Stephanie Frost, Karla Rosario, Christina Mickle
Jack McShane, Shannon Waugh
2012
USAU
South Central
(5th)
Rocky Mountain

5th Place at South Central Regionals


Amanda Good, Christina Mickle, Whitney Fose
Jack McShane
2011
USAU
South Central
(4th)
Rocky Mountain
(3rd)

4th Place at South Central Regionals

3rd Place at Rocky Mountain Sectionals


Shannon Waugh
Tina McDowell
2010
USAU

T-3rd Place at College Championships
Lost in Semis to Oregon


Courtney Verhaalen, Shannon Waugh, Laura Travers
Tina McDowell
2006
USAU
Southwest
(1st)
Rocky Mountain
(1st)

T-3rd Place at College Championships

1st Place at Rocky Mountain Sectionals


2005
USAU
Southwest
(1st)
Rocky Mountain
(1st)

T-3rd Place at College Championships

1st Place at Rocky Mountain Sectionals


2004
USAU
Southwest
Rocky Mountain
(1st)

1st Place at Rocky Mountain Sectionals


2003
USAU
Southwest
Rocky Mountain
(1st)

T-3rd Place at College Championships

1st Place at Rocky Mountain Sectionals


2002
USAU
Southwest
Rocky Mountain
(1st)

T-3rd Place at College Championships

1st Place at Rocky Mountain Sectionals


1996
USAU

T-5th Place at College Championships


1995
USAU

T-3rd Place at College Championships


USAU

USAU