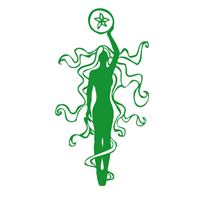 Wisconsin
Established
1984
Based in
Madison, Wisconsin
Nicknames
Bella Donna
Personnel
Coaches
Amelia Cuarenta, Glenn Poole, Katy Stanton
Captains
Jackie Welsch, Kaitlynne Roling, Vanessa Villasenor
Roster Announcement
belladonnaatropa.wordpress.com
Postseason titles
Regional
titles (6)
2016, 2010, 2009, 2008, 2007, 2006
Postseason appearances
Championship
appearances (13)
2019, 2016, 2013, 2012, 2010, 2009, 2008, 2007, 2006, 2003, 2001, 1998, 1988
Regional
appearances (16)
2019, 2018, 2017, 2016, 2015, 2014, 2013, 2012, 2011, 2010, 2009, 2008, 2007, 2006, 2005, 2004
Links
Website
Bella Donna WordPress
USAU Page
play.usaultimate.org
Twitter
@bdultimate
Wisconsin is a college ultimate team based in Madison, Wisconsin. The team competes as a member of the North Central region and the Lake Superior section in the College DI Women's Division of USA Ultimate (USAU).
Recent Ranking
Wisconsin moved up to #8 (from #10) in our DI Women's Division Power Rankings on June 7th, 2019.
Recent Videos
For more videos try searching our video archives on VHX.
Seasons
Year
League
Region
(finish)
Section
(finish)
Regular Season
Postseason results
Captains
Coaches
Wins
Losses
2019
USAU
North Central
(2nd)
Lake Superior
(1st)
8
5

T-5th Place at College Championships

2nd Place at North Central Regionals


Mila Flowerman, Michelle Zaber, Jackie Welsch,
Amelia Cuarenta, Emily Langland, Glenn Poole
2018
USAU
North Central
(2nd)
Lake Superior
(1st)
8
10

2nd Place at North Central Regionals


Lauren Allin, Mila Flowerman, Claire Cech
Robyn Wiseman, Emily Langland, Glenn Poole
2017
USAU
North Central
(2nd)
Lake Superior
(1st)
7
13

2nd Place at North Central Regionals


Anneke Vermaak, Sabrina Hoffman, Lauren Allin
Robyn Wiseman, Brittany Bergen, Emily Langland
2016
USAU
North Central
(1st)
Lake Superior
(1st)
12
7

1st Place at North Central Regionals

T-9th Place at College Championships


Lorraine Guerin, Anna Hrovat-Staedter, Anneke Vermaak
Robyn Wiseman, Brittany Bergen
2015
USAU
North Central
(3rd)
Lake Superior
(1st)
9
12

3rd Place at North Central Regionals


Lorraine Guerin, Hannah Frank, Rachael Romaniak
Robyn Wiseman, Brittany Bergen
2014
USAU
North Central
(3rd)
Lake Superior
(1st)
9
12

3rd Place at North Central Regionals


Amelia Cuarenta, Adrienne Wells, Lorraine Guerin
Robyn Wiseman, Brittany Bergen
2013
USAU
North Central
(4th)
Lake Superior
(1st)
17
12

4th Place at North Central Regionals

T-9th Place at College Championships


Rebecca Enders, Amelia Cuarenta
Alex Snyder, Rachael Westgate
2012
USAU
North Central
(2nd)
Lake Superior
(1st)
18
12

2nd Place at North Central Regionals

T-15th Place at College Championships


Emelie McKain, Rachael Westgate, Rebecca Enders
Alex Snyder
2011
USAU
North Central
(4th)
Lake Superior
(2nd)
21
9

4th Place at North Central Regionals


Emelie McKain, Jenny Gaynor, rachael Westgate
Courtney Kiesow
2010
USAU
Central
(1st)
Lake Superior
(1st)
23
4

1st Place at Central Regionals

T-3rd Place at College Championships


Brandon Malecek, Courtney Kiesow
2009
USAU
Central
(1st)
Lake Superior
(1st)
29
6

1st Place at Central Regionals

T-5th Place at College Championships


Courtney Kiesow, Georgia Bosscher
Holly Greunke
2008
USAU
Central
(1st)
Lake Superior
(1st)
29
8

1st Place at Central Regionals

T-5th Place at College Championships


Courtney Kiesow, Georgia Bosscher
2007
USAU
Central
(1st)
Lake Superior
(1st)
37
2

1st Place at Central Regionals

T-5th Place at College Championships


Holly Gruenke, Courtney Kiesow
2006
USAU
Central
(1st)
Lake Superior
(1st)
31
4

1st Place at Central Regionals

T-3rd Place at College Championships


Dana Gerrits, Holly Gruenke
2005
USAU
Central
(3rd)
Lake Superior
(1st)
8
8

3rd Place at Central Regionals


Matt Ley
2004
USAU
Central
(4th)
Lake Superior
(1st)
14
9

4th Place at Central Regionals


2003
USAU
Central

T-9th Place at College Championships


2001
USAU
Central

15th Place at College Championships


1998
USAU
Central

T-11th Place at College Championships


1988
USAU
Central

7th Place at College Championships