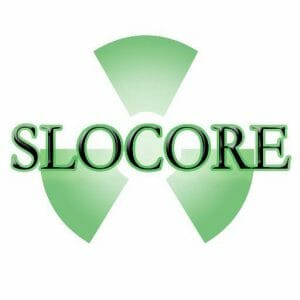 Cal Poly SLO
Established
1978
Based in
San Luis Obispo, California
Nicknames
Cal Poly
Short Name
SLOCORE
Personnel
Coaches
Cody Mills, Sean Liston, Tim Gilligan
Captains
KJ Koo, Calvin Brown, Jake Thorne
Roster Announcement
slocore.com
Postseason titles
Sectional
titles (3)
2021, 2019, 2018
Regional
titles (3)
2021, 2019, 2016
Postseason appearances
Sectional
appearances

Italic indicates team received a bye to Regionals.

(5)
2021, 2019, 2018, 2017, 2016
Regional
appearances (5)
2021, 2019, 2018, 2017, 2016
Championship
appearances (4)
2021, 2019, 2017, 2016
Links
YouTube
SLOCORE YouTube
Facebook
SLOCORE Facebook
Twitter
SLOCORE Twitter
Cal Poly SLO is a college ultimate team based in San Luis Obispo, California. The team competes as a member of the Southwest region and the SoCal section in the College D-I Men's Division of USA Ultimate (USAU).
Recent Ranking
Cal Poly SLO was ranked #9 in our College D-I Men's Power Rankings on January 6th, 2022.
Recent Videos
For more videos try searching our video archives on VHX.
Seasons
Year
League
Region
(finish)
Section
(finish)
Regular Season
Postseason results
Captains
Coaches
Wins
Losses
2021
USAU
Southwest
(1st)
SoCal
(1st)
0
0

1st Place at SoCal Sectionals
Won 12-10 over UCSB in finals
[6-0 record]

1st Place at Southwest Regionals
Won 15-8 over Stanford in finals
[4-0 record]

T-5th Place at College Championships
3rd in Pool B. Lost 15-14 to Brown in quarterfinals
[3-3 record]


Morgan Sommer, Jeremy Dolezal-Ng, KJ Koo
Cody Mills, Caleb Merriam
2020
USAU
Southwest
SoCal
18
5
Justin Ting, Morgan Sommer, Calvin Brown
Cody Mills, Caleb Merriam
2019
USAU
Southwest
(1st)
SoCal
(1st)
24
4

1st Place at SoCal Sectionals
Won 13-7 over USC in finals
[5-0 record]

1st Place at Southwest Regionals
Won 15-8 over California in finals
[5-0 record]

3rd Place at College Championships
1st in Pool D; Lost 15-10 to North Carolina in semifinals
[4-2 record]


Ian Sweeney, Caleb Merriam, Sean Liston
Cody Mills
2018
USAU
Southwest
(2nd)
SoCal
(1st)
15
14

1st Place at SoCal Sectionals
Won 14-10 over USC in finals
[6-0 record]

2nd Place at Southwest Regionals
Lost 13-11 to Stanford in finals
[5-1 record]


Ian Sweeney, Caleb Merriam, Jeremy Dolezal-Ng
Cody Mills, Kristie Merkousko
2017
USAU
Southwest
(2nd)
SoCal
(2nd)
19
10

2nd Place at SoCal Sectionals
Lost 11-10 to USC in semis; Won 13-5 over UCSB in 2nd place game
[5-2 record]

2nd Place at Southwest Regionals
Lost 15-6 to Stanford in finals; Won 15-10 over USC in 2nd place game
[5-1 record]

T-9th Place at College Championships
3rd in Pool A; Lost 15-10 to Wisconsin in prequarters
[2-3 record]


Aaron Shi, Ian Sweeney
Peter Raines
2016
USAU
Southwest
(1st)
SoCal
(2nd)
20
14

2nd Place at SoCal Sectionals
Lost 14-13 to UCSB in finals; Won 14-11 over UCSD in 2nd place game
[5-2 record]

1st Place at Southwest Regionals
Won 13-8 over Stanford in finals
[6-0 record]

T-17th Place at College Championships
5th in Pool A
[1-4 record]


Christopher Cogswell, Tim Okita
Peter Raines