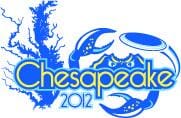 Lots of action over the weekend: Cash Crop earned the final bid to the Chesapeake Invite by winning the Open, the Philly Spinners punched their ticket to Detroit for the AUDL Championship game, and PoNY handled their business at their home tournament. Let's get to it.
Chesapeake Open – Poolesville, MD [Sanctioned]

Ultiworld attended the Chesapeake Open and will be rolling out coverage all this week. Below is just a quick recap.
Open: This year's Chesapeake Open gave some of the east coast's top bubble teams — high finishers at Regionals that didn't make it to Nationals — a chance to face off in an important regular season event.
Saturday went largely as expected: the tournament's three top seeds — Garuda (Cambridge), Cash Crop (Raleigh), and Phoenix (Ottawa) — all went undefeated. The four seed Medicine Men (Baltimore) fell to the five seed Heva Havas (Lancaster, PA) in the final pool play round. One nice surprise was Mamoots from Colombia (the country!), who lost only to Cash Crop after being seeded fourth in their five team pool.
Sunday was exciting as wind kept many games close. Lake Effect (Cleveland) upset Phoenix in quarters 12-10 as Cash Crop took a good game from Medicine Men 13-10, avenging last year's Regionals loss. Heva Havas and Garuda joined them in the semis.
The top seeds Garuda and Cash Crop handled their business and head into the anticipated final, both undefeated on the weekend. Cash Crop would remain so with a 13-10 victory, earning their team a bid to the elite Chesapeake Invite later this month.
Mixed: The ever-fluctuating mixed scene in the mid-Atlantic and Northeast came together this weekend fighting for three bids to the Invite. Columbus' Santa Maria (get it?) came out on top in a 10-4 Finals win over Death By Jubilee (Washington).
B.O.H.I.C.A. (Dallas) and Ant Madness (Maryland?) filled out the semi-finals. Ant Madness beat B.O.H.I.C.A. in the third place game 9-6 to take the last bid into the Invite.
AUDL Eastern Division Championships – Philadelphia, PA

On Saturday night, over 1000 people came out to watch the American Ultimate Disc League's Eastern Division Championship Game between the top-seeded Philadelphia Spinners and the Rhode Island Rampage. The Spinners, who haven't lost an AUDL game since June 30th (they did fall to NexGen last week), took care of business, using a dominant first quarter to propel them to a 35-21 blowout victory.
The Spinners are headed to Detroit next weekend to take on the Indianapolis Alleycats — the Western Division champs — in the AUDL Championship game.
The true two seed in the East — the Connecticut Constitution — did not play in the playoffs due to the league's pending lawsuit against the team. The Constitution ownership, citing financial stress, suspended operations and missed two games late in the season. In response, the league fined the team $20,000. Since the Constitution have refused to pay, the league has not allowed them to play further games.
New York Invite – New York, NY
New York's elite club team PoNY hosted a handful of teams for a small tournament this weekend. PoNY ran the table, going 6-0 with big wins against 2011 Nationals team Oakland (Pittsburgh) and Dark or Light (Amherst). It is worth noting that Oakland is missing some key players, including Tyler DeGirolamo, who is on the NexGen tour.*
The tournament isn't listed on Score Reporter, so more details as we get them.
NexGen Tour
After last week's win against PoNY, the NexGen tour bus headed to Philly, where they took down the Spinners at their own game (AUDL rules). Final score: 24-17.
Over the weekend "the bus" took on a very good Truck Stop team (Washington, D.C.) and beat them handily, 15-10. It was their eighth straight victory. Their only loss was in their very first game against Denver's Johnny Bravo.
Next up for NexGen: a game tonight against Raleigh's Ring of Fire.
Cowabunga II – Columbus, OH [Sanctioned]
Madcow (Columbus) again rolled against much weaker competition. Despite no big wins, they continue to rack up the sanctioned, regular season victories, which could help their region earn a second bid, depending on how the season plays out.
* We originally listed Alex Thorne as a player missing for Oakland at the NY Invite. In fact, he is not playing for Oakland this season — he will be in London.