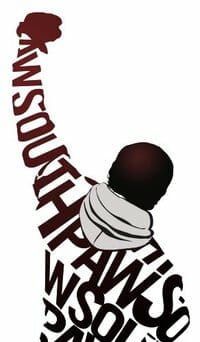 This weekend, when Philadelphia's Southpaw took the field at the Chesapeake Invite, it's likely many of the team's players felt a touch nervous.
With most of their players just coming out of a season in the American Ultimate Disc League playing as the championship winning Philadelphia Spinners, the Invite would be their first foray back into the USA Ultimate Club season — and it would be against much tougher competition than they ever faced in the AUDL.
On Sunday, we talked with Trey Katzenbach, Southpaw's captain, about the team's transition. But we also wanted to hear from a player outside the Spinners' organization.
Isaiah "Izzy" Bryant played for the AUDL's Connecticut Constitution (until their season was cut short by an ongoing legal drama with the league) and is now a member of Southpaw. We spoke with Bryant earlier this week about the AUDL, coming back to Club, and more.
Last year, Bryant played with the New York club team PoNY — and, according to sources familiar with the situation, was being groomed to later become a team captain. But this year, the Constitution's schedule conflicted with PoNY's, which led to him being left off the team.
"It was a miscommunication between myself and the [PoNY] captains about their expectations," said Bryant. "I personally have no ill will with the Pony captains. I wish them well. I was really hoping to play them this weekend…We got ahead of ourselves. An email from either of us would have solved the problem. But I am really happy to play with Southpaw, I've grown to love this team."
It seems natural for Bryant to join Southpaw, a team made up mostly of AUDL players. But that brings its own set of challenges. Katzenbach talked about adjusting to the higher level of play in Club. Bryant had other concerns. "I was particularly nervous about how my conditioning would hold up going into the tournament, because we go from playing one long game to four games each day during the weekend," he said. "I felt great though, I've been putting in a lot of work, doing a lot of workouts."
As the weekend went on, the team's nerves settled down as they started to jell as a unit. But they still faced frustrations, notably having to adjust to a very different set of rules. The AUDL is played with referees who make active calls much like in football or basketball. But, in Club, the game is still self-officiated, although Chesapeake Invite did have observers — who can be called upon by players to make a call — working many of the games.
Bryant had a lot to say on this point:
[quote]I love playing with refs. But I think the interaction between the observers and the players is too much. The players have this sense that they can say whatever they want to the observers. There's almost no repercussions other than a [team misconduct foul] or a player misconduct. But with referees, it hurt your teammates, it would hurt your game. The yardage penalties made a huge difference in how you would respond to the referees. I think calling them a referee also helped, because, when they said something, you know, that's the final rule, that's the final say. Whereas with the observers, it's almost like, we're gonna work it out between the players and then we're gonna go to the observers and then tell them what we saw.[/quote]
Many Ultimate players are not in favor of referees, even if they like observers. In fact, the World Flying Disc Federation — the organization that runs the Ultimate World Championships — is even against observers, fearing that players will try to cheat more frequently. Bryant disagrees.
"Even with referees, originally I thought people would try to get away with something," he said. "But the refs are right on top of you calling something. After a while, they would tell you when you were close to getting a player misconduct, or a technical…I don't think people really tried to get away with stuff.
"It always bothers me that the WFDF won't even consider going to observers…It seems like their first reaction is, 'Oh players are going to start cheating.' It's not even that. I shouldn't be put in a position to make some calls. If I get hit from behind me, I'm gonna make a call — whether or not the guy felt he hit the disc first. It's a split second, and to say I need to make the correct call right there and then, I think is unfair."
Because of the uncertainty just about the second season of the AUDL, it isn't clear whether more elite players like Bryant will join the league, which could put more pressure on USA Ultimate to implement a refereed game. But Katzenbach, in an interview with Skyd, put it well.
"I think there is a role for both a professional league and USAU," he said. "Their goals are not discordant and I hope that they realize that if they work together they are more likely to accomplish these goals."