This week, VC Ultimate, a long standing Ultimate apparel company based in Toronto, launched Printed Performance, a new non-branded vertical that will offer jerseys and other gear at budget prices.
Printed Performance will not use VC's custom gear, but instead will be purchasing it from overseas — from companies like Hanes — in order to bring down the price point of its gear.
Adriana Withers, VC's co-founder and owner, explained, "These companies are putting out really good quality performance jerseys. They're not as good quality and they may not always fit exactly the way you want them to, which is why we always have the VC option. But they put out a really good quality shirt, and they're doing so at a fraction of the cost."
VC, known for its proprietary, high-quality gear, has found it increasingly difficult to compete in the United States, due to a strengthened Canadian dollar and many US competitors.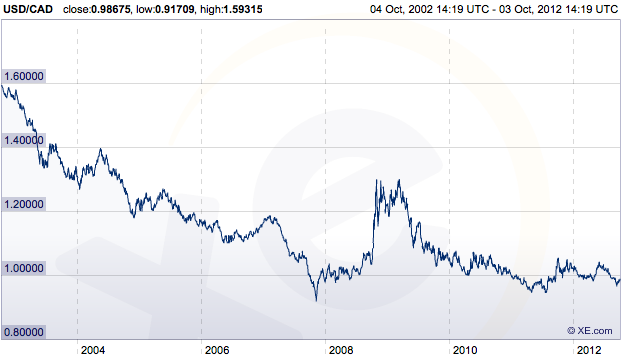 Withers said, "We always custom made locally in Ontario, usually within 20-30 minutes from our office. That's allowed us to have this awesome ability to create new custom product lines, fits, materials, and styles…all that amazing stuff you can do when you're controlling it because you can see it.
"It was fine and dandy when the US dollar was still much stronger than the Canadian dollar and that strength allowed us to get into the US market. But in the last four or five years, that has sort of switched. The Canadian dollar is now stronger than the US dollar."
VC, with about 60 percent of its sales coming in the US, started looking for ways to deal with the exchange rate problem. They began manufacturing products in the US last year and have opened a US base of operations in Chicago. Now they are turning to third-party gear to offer to leagues, youth programs, or college teams who are looking to save money. "It's the only way to stay profitable with the way the market is – with so many low cost competitors," said Withers.
Starting Printed Performance allows VC to continue making their premium custom gear, a priority for the company. "I think people who still want the best and are willing to wait for it and can afford it – I don't think we're going to lose any of those sales," said Withers. "I don't think this would work if we didn't feel that we had the best product on the market."
The Printed Performance apparel will come without any branding. "We don't want to put the VC label on it because it's not our design, it's not our product. It's just something we can outfit you in cheap and fast," Withers explained.
VC's custom gear normally takes two to four weeks — and in peak season even longer — to ship gear. Printed Performance will have a much quicker turnaround time, with products heading to the printer within two days.
"What's gonna happen is that hopefully we take a lot of the business from the middle man…," said Withers. "Maybe [teams and leagues] should still go to their local print shops and support them, but they can order from us and probably save some money."
When asked whether players will be interested in supporting a new Ultimate company that isn't branded — a first in the sport — Withers said that VC employees are still working and selling the product. "The bottom line at this level will come down to price," she said. "There's no reason to pay extra for these products." She described the difference between Printed Performance and VC as being like "coach versus first class."
Printed Performance will offer both screenprinting and spot sublimation. Full sublimation won't be an option. "The sublimation page will just say, 'Don't skimp on the best. Order from VC Ultimate,'" said Withers. "We want it to be fast, we want it to be cheap. Sublimation is not fast and not cheap."
The goal for VC is straightforward. "What we wanted to do was figure out a way to continue to make our highest end products locally, but still be competitive in the US market…," said Withers. "We're going to try to provide a really basic, low-cost option to the sport that we love."
Disclosure: VC is a sponsor of Ultiworld. However, this article is not an advertisement.