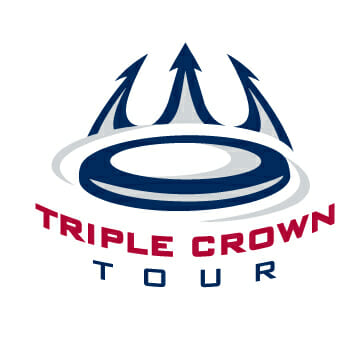 Shawn McCarthy, the captain of Cleveland's Lake Effect (a 2013 Select Flight team), emailed us yesterday to share his thoughts on the new Triple Crown Tour. Despite the initial focus on increased costs to the top teams, we are seeing even more frustration from teams relegated to the Select Flight.
If you are a Select Flight player and would like to have your voice heard, please email us at [email protected] (particularly if you are excited about the new structure).
***
In short, it's unbelievable how out of touch, ignorant, and stubborn USA Ultimate is regarding this restructure. Originally when the Triple Crown was proposed, there were three events that offered defined playing opportunities:
(1) A guaranteed round robin with the other select teams in the region
(2) A chance to play in to the select-elite challenge
(3) A chance to qualify for the Wildcard 16

With the now codified plan, the only thing that remains is the select-elite challenge, and even the participants in that game have been stipulated as losers of the game-to-go in 2012. So, there is no way for an up-and-coming select team like Lake Effect, who played some good teams pretty tough, and also had some bad games against good teams (inconsistency as we are young and growing), to earn reps against nationals level teams. Meanwhile, Madcow from Columbus, who beat us badly at Regionals in a horrible game on our part, and by one point in our sectional championship, is guaranteed the select-elite challenge.
I love a lot of the guys on Madcow, so this is not a knock on them. They are a good team and have a couple nationals berths to their credit. With that said, it is untenable that my team has NO WAY of playing into the select-elite challenge. We could go 5-0 against Madcow on the summer, and they would be in the challenge and we would not. The lack of flexibility is a huge problem.
In fact, USAU's lack of flexibility in general is a problem. Any concern that is raised is met with "this is how we're doing things, you'll see what happens." USAU has not demonstrated competence in any part of this process, from the solicitation of initial feedback, to the proposal of the plans, to communication regarding their implementation of the new plan, etc.
USA Ultimate's "record" (that is, their accumulated actions since becoming USAU) is getting me (and a whole host of other members, I'm sure) to a point where I no longer regard them as a group of well-intentioned individuals that perhaps lacks the requisite resources to make all things good happen for the game. Rather, I am coming to regard them as elitist and smug, not to mention largely incompetent.
During the conference call, it took the level-headedness of my team's manager, Ryan Franz, to keep me from unmuting my phone and going on a tirade about how sick I am of getting straight bullshit for answers from this organization, and how all the ostensible "efforts" they make to reach-out to the community for feedback to ensure the game's competitive structure is robust are complete bunkum. In the end, it isn't worth the effort though, as nothing is going to change. USAU knows all, makes all decisions, and is always correct in their actions.