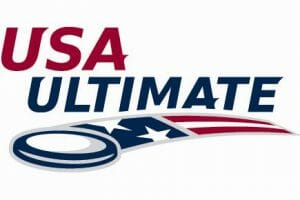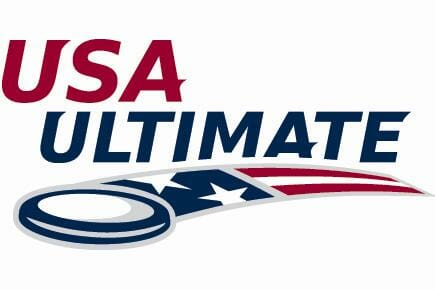 On Tuesday night, USA Ultimate issued a press release from its Board of Directors announcing a doubling down on the Triple Crown Tour, some changes to appease top men's teams considering the NexGen league, a shifting gender equity policy, and a renewed commitment to working with leagues and youth development.
The comments section has been active and particularly interesting since Henry Thorne, USAU Board Member and father of Pittsburgh's Alex and Max Thorne, joined the conversation. Below is a selection of his comments — for full context, check out the original article.
[quote]USAU isn't "fixated" on TCT, it's doing all of it's usual things and more but this thread, and a great deal of other Ultimate media attention happen to be on the TCT at the moment because it's at the vortex of a lot of change.
On visibility, the purpose of the visibility is to grow the sport. Visibility creates legitimacy and helps get access to resources like fields. It does precisely what you are saying USAU needs to do.
On TCT, it doesn't change the normal Fall season, that stays intact for everyone just like it always had been, the only difference is that the top teams don't have to go to Sectionals. All the TCT really does is add a "regular season" before our usual playoffs and that "regular season" is really just a collection of tournaments that were also already happening. It just takes those tournaments and adds some structure so TV contracts can be built around them. Even the US Open isn't much different from what Boulder used to be, a top tourney in the middle of the summer.
…
"Out of our depth" is completely wrong, there is no one more capable of creating the future for the sport, USAU has a full time staff of 12, including professionals from the world of sports with decades of experience. That's why they're able to make the big steps the start-up leagues aren't able to do like secure television contracts…
As far as our role as "governing body", USAU seeks to operate like the USTA, an association that promotes tennis in the US and as part of that runs the US Open. It's their main source of revenue of which some goes to players and the rest goes back into the sport. I think it's a pretty good model.
…
On… "USAU should be embracing the idea of Nexgen taking over the elite open."
That would be irresponsible. I love Kevin's initiative and I love watching his live streams, when they actually make it up, but I don't think he's ever run a tournament, let alone a league. He's a couple years out of college and is committed and passionate, but doesn't have anywhere near the experience required to make a high level league happen. Just running a summer league is a pretty major logistical challenge. Running the top level of Ultimate in the world??
We need people with experience and a large built out team, precisely what USAU has. I think it's actually a disaster for Open if they are tempted into going with Kevin. The winners would be Womens, Mixed, and the teams under the top 16 who'd have the best tournaments and league in the country to go play in, let alone broadcast and everything else USAU brings to the table.
On "Players want playing opportunities, with equal footing for all divisions since we are all paying the same dues."
Our playoffs (formerly called the National Championship Series) haven't changed with the exception of the top teams not having to go to Sectionals, something they have been asking for for years. With that slight exception, all teams have the same opportunity to win the National Championship. And all divisions are being given just those same opportunities.
On "[Nexgen has] shown they are capable of promoting the sport and organizing competition."
This is not true. NexGen has set up games but not competitions or leagues. And promotion of the sport isn't done very well by NexGen. The website is difficult to use, there is almost no marketing, and the live streams don't promote the sport like broadcasts do. A data point is that the summer CBS broadcast reached 600,000 homes. The live streams only reach hundreds and sometimes thousands, most of whom are people who are already in the sport. The CBS broadcast reaches hundreds of thousands of people who haven't been exposed to the sport and when seeing it will recognize that it's pretty damn good. A pair of eyeballs at a time building legitimacy — this is a main focus of USAU because that legitimacy will drive growth through access to fields and acceptance in sports programs in High Schools and Colleges across the country. It's the right strategy and the right thing for the sport.
…
This is no slight on Kevin whose initiative I love, he's a bright guy and passionate, and loves great Ultimate as do I, but creating a nationwide league is a major undertaking and he has no structure in place to take on that challenge. The players would surely chip in, as they do now, but to go from nothing, to a nationwide league isn't going to happen without years of planning and effort by countless parties (and potentially lots and lots of money, over a hundred million for Rugby).[/quote]
Notably, Thorne has the top comment on our original post about the NexGen league. He wrote at the time, "This is the most realistic and well conceived pro league proposal I've seen. If I'm not elected to the USAU board I'd have to spend a bunch of time considering this investment."
He explained that he did consider the investment (after being elected to the Board) and decided upon the critique listed above.