Saturday at CCC was wildly unpredictable and a lot of fun.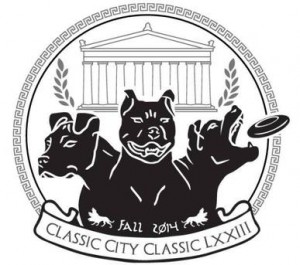 ATHENS — It was a wild Saturday at CCC as only five of the top eight seeded teams advanced to quarterfinals, not a single pool went to seed, and big surprises were to be found all across the tournament complex.
Just two teams finished the day 5-0: #1 North Carolina and #10 Florida. UNC has a very different looking team, but their potent offense remains effective. They breezed past #14 Georgia — the #2 seed in their pool — with relative ease thanks to an effective deep game led by Jon Nethercutt and a lot of very good defense, especially on Georgia's resets.
Florida and #8 Michigan had a good, if slow-developing, game at the end of the day with fatigue clearly playing a role (it was the fifth game of the day for both teams). Florida's Tanner Repasky and Bobby Ley had outstanding games to lead the team to the top of Pool C. Michigan, coming off of a double game point win over Virginia, noticeably lacked energy throughout much of the contest. When they finally did find some fire late to get within one, they just didn't have enough time to get all the way back in.
Having watched #3 Pitt dominate #7 Florida State, it's hard to imagine how they lost to a surging Tennessee to finish second in the pool. Pitt's performance in that game was very impressive and suggests a very high ceiling for the team. They were clearly ready to bring their A game. Whether they subbed more openly or not, Pitt is still showing some signs of inconsistency, playing up for big games but a lot more lackadaisically in others. Still, that's not to take anything away from a Tennessee team that good some good wins over NC State and (obviously) Pitt.
Good news for Pitt: they open up with a barnburner in the quarterfinals against UNC in what's become one of the more fun rivalry games in college ultimate.
Pool D was, as expected, the most volatile pool, but few saw Central Florida's 2-3 day coming. Georgia Tech, finishing 4-1 with a head to head win over 4-1 Auburn, won the pool, part in thanks to some gritty late game focus and three double game point wins. Nathan White is a big offensive shot in the arm for the team; if they can clean up their red zone efficiency, they will be a real threat in the Southeast. Auburn was impressive all day as well and will head to quarters at CCC for the second straight year.
Notably, there was a lot of balance below the top teams. Pitt, UNC, and Florida were the real standouts on the day — but most teams looked competent and competitive. Efficiency and quality defense were often the deciding factors in games.
CHAMPIONSHIP BRACKET