You've got to know these keys to ultimate fashion.
In a city where the only roads you know will take you from a hotel to a soccer complex, you can pick out the other ultimate players with a quick glance. This is fashion, people, and it MATTERS!
1. Hot Looks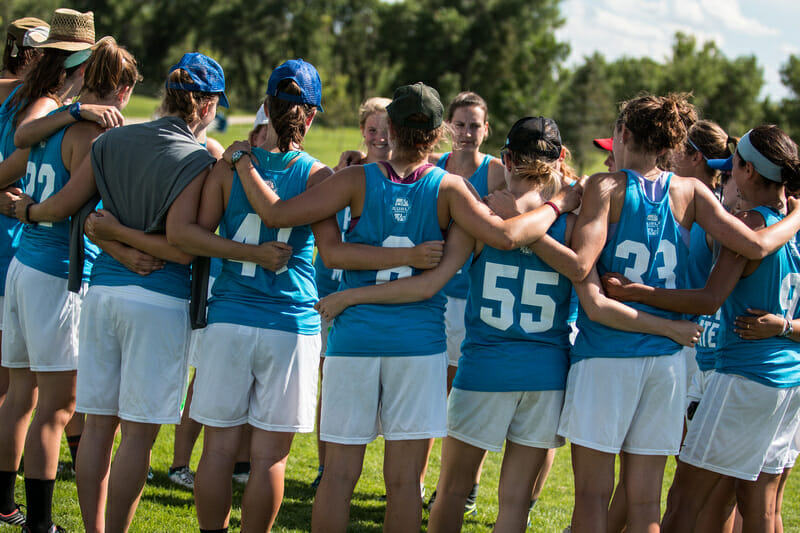 Bro Tanks are a huge hit. Especially for those warm, sunny tournaments. There are lots of great apparel company options — VC, Five, Spin, Savage, Breakmark — that offer bro tanks and tons of other gear. You will have to figure out for yourself which brand you like best!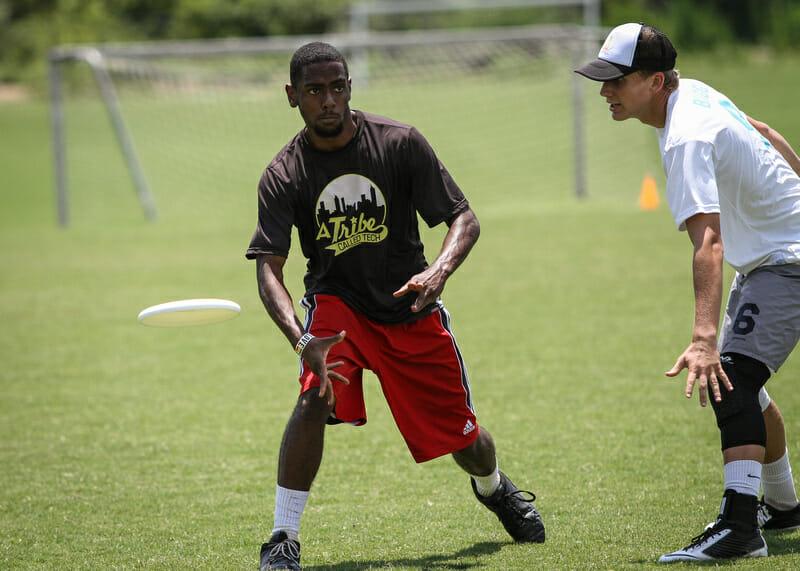 Crew Socks have gained popularity. You won't get that sneaky heel trying to slip down with these guys.
2. Headwear Is All You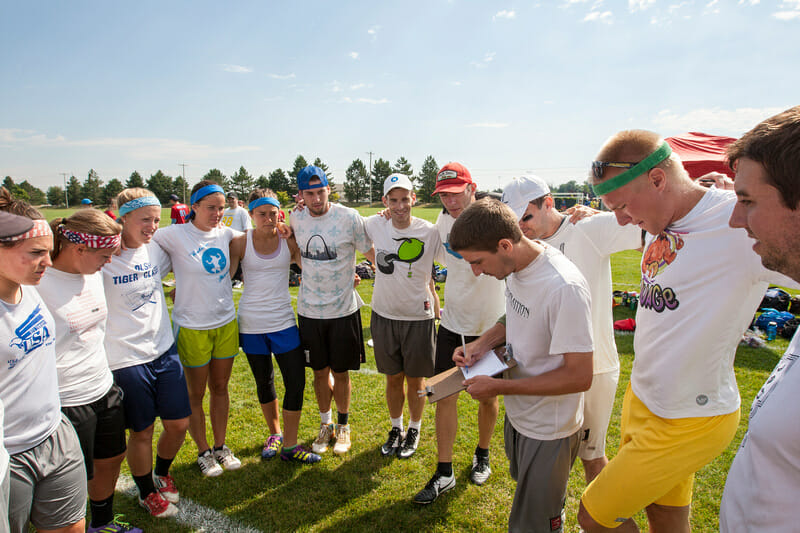 Headwear is the most personal part of an Ultimate outfit. Trucker hats or traditional baseball caps with a team logo or clever saying are always popular. Headbands are also a common choice. They can be cotton, sweat absorbing, or sparkly! I personally rock a Rosy the Riveter bandana.
3. Accessories Are Vital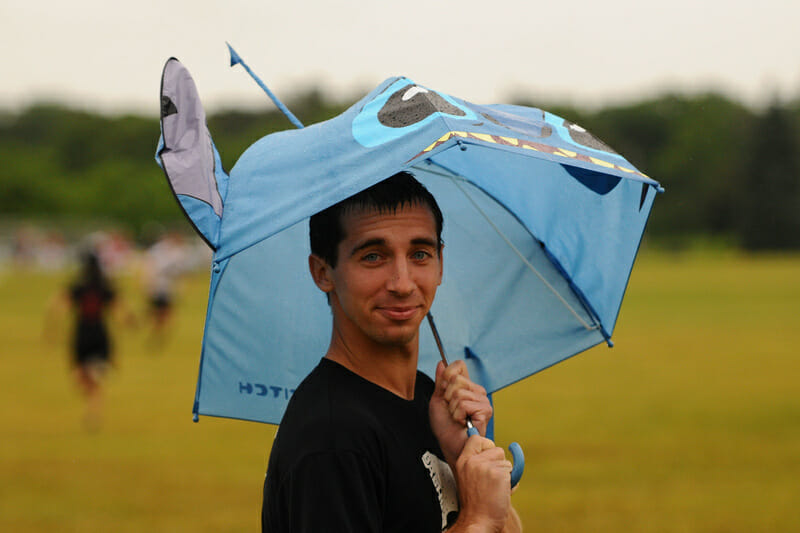 Ultimate is a lifestyle that often makes silly things more fashionable than they would be in other places. Big sun hats, fun umbrellas, and gloves are a bit on the goofy side, but no doubt increase playing performance.
4. Sublimation or Screen Printing?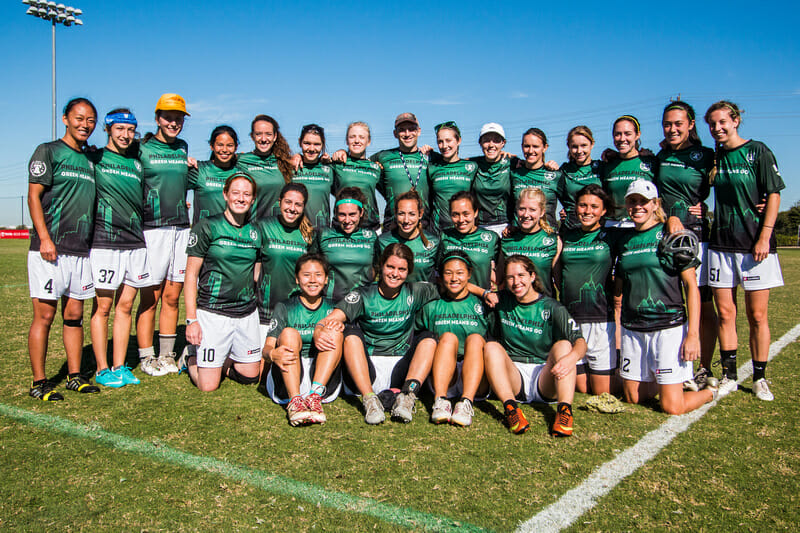 Sublimation has made a surge in popularity. They are made differently than traditional screen printed jerseys. The ink is injected directly into the fabric instead of printed on top of the fabric. This allows for limitless detail in the designs. Above is Green Means Go in sublimated jerseys.
Traditional screen printing is still popular, especially for classic or vintage designs (it's also cheaper!):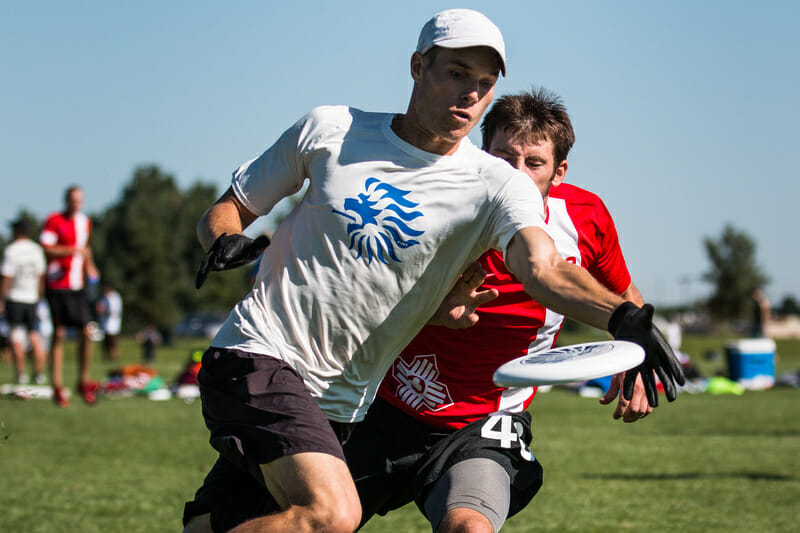 5. #OverIt2015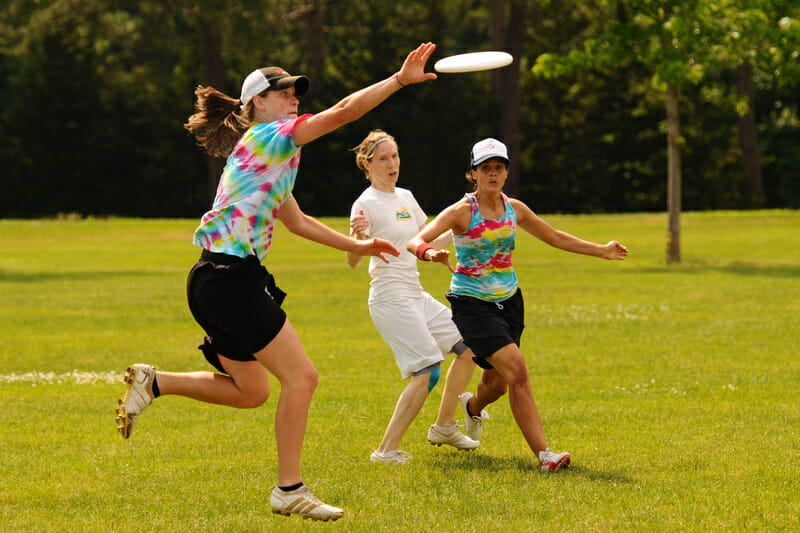 Tie-Dye used to be a fun alternative to traditional jerseys. Now its more likely you'll see button downs, or flannel.
6. Bags

Cleats, discs, water, layers, foam rollers, ibuprofen…we carry a lot of stuff for practice and tournaments. Drawstring bags are a good standby, not too bulky but can fit mostly everything. Cleats can be easily carried on the outside of the bag. Large duffles or backpacks are another option for someone wanting to bring more than the bare essentials. Want something optimized for ultimate? Check out the above bag, called the Heckler.
7. Don't: Colored Discs. Do: White Discs.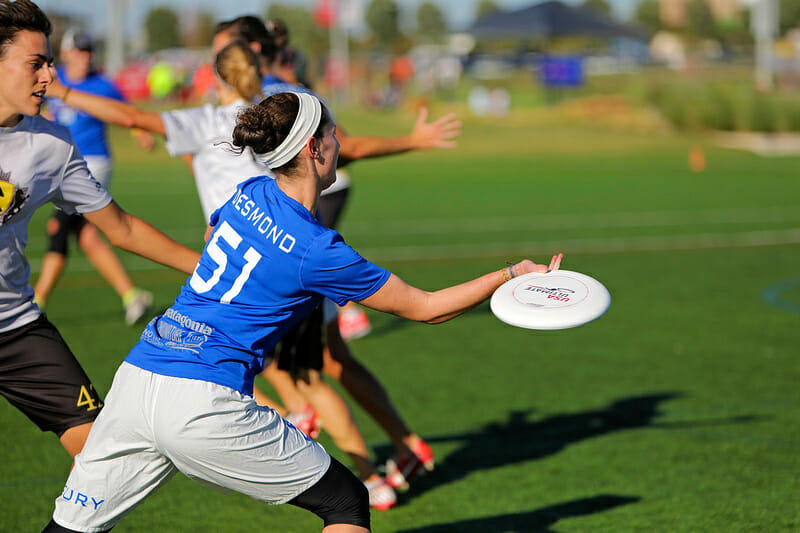 A disc is like a paint brush, tennis racket, or hammer; it is the tool with which we do our craft. It's an extension of our body. You only play with white discs; why practice with anything else?
8. Cleats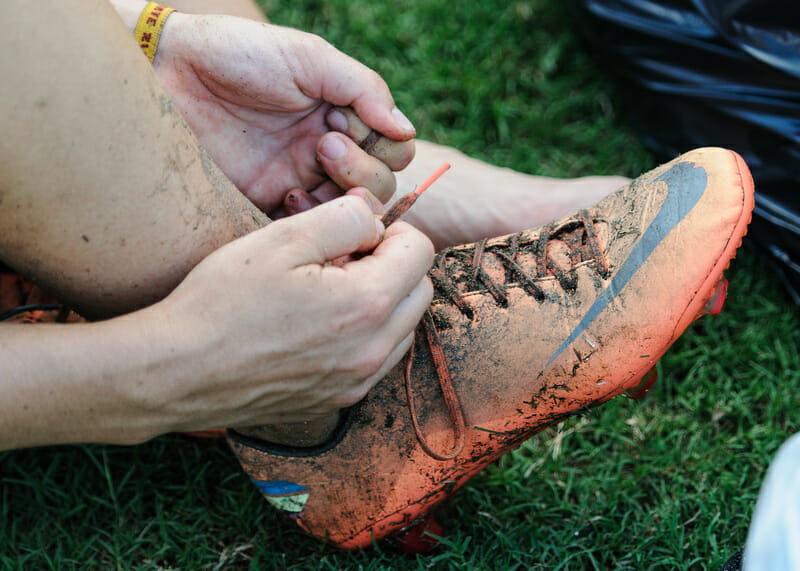 Just like in most other sports, footwear is important. It needs to be comfortable and stylish. Bright colors have become popular all around, neon green or pink. Though some players love a clean white and black look.
9. The Best Accessory of All!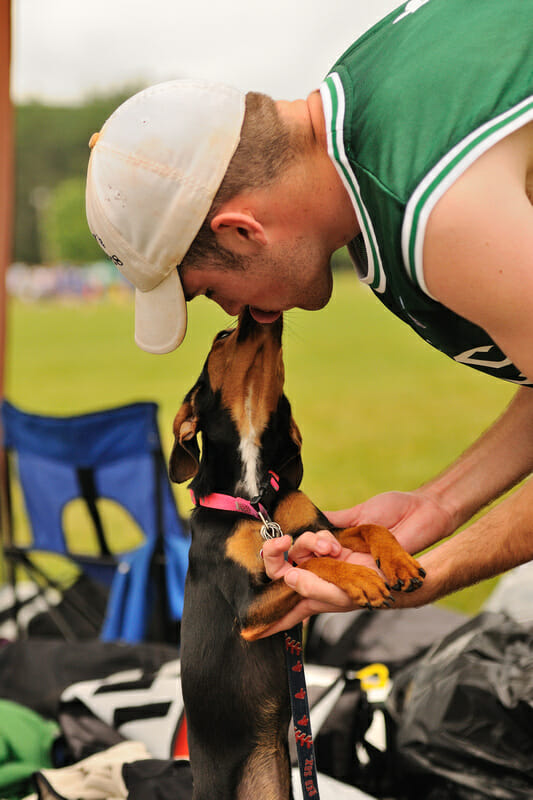 Seeing an adorable dog at a tournament is always fun. Make sure to respect field site policies.