Georgia College is unchallenged in the Southeast, but could they challenge for a title?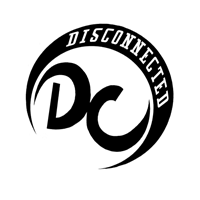 Georgia College Disconnected is the powerhouse in the Southeast DIII Region. The Southeast is often perceived in the same light as Division I's Metro East. Because the region lacks the depth of some others, Georgia College is often an overlooked team, but that is a grievous mistake, as they are returning a particularly strong team this year. Georgia College is not some cinderella team simply hoping to be competitive at Nationals. Between a 7th place Nationals finish last year, returning All-Region players, and a roster with extensive club experience, Disconnected is on the short list of teams that looks able to take home the title this year.
Last year, they posted a 3-0 record in pool play at Nationals before injuries left them shorthanded on Sunday. Nagging injuries was also a problem this fall for the team, although they still went undefeated with a 20-0 record. However, as they move into postseason play they will need to be healthy to play up to their potential.
Nationals, especially, is a grueling tournament; losing key players is a great way to see your season's hopes evaporate before your eyes. With the rest of the country stepping up their competition level this Spring, the biggest question facing Georgia College is whether or not they will be healthy enough come May to make a championship run.
Overall Indicators
7th – Ultiworld Power Rankings
20-0 record in the Fall
T-7th – 2014 DIII National Championships
1st – 2014 Southeast Regionals
Positives
Club Experience. Their O-line should show incredible chemistry after playing together against top-tier Southeast talent like Chain Lightning, Omen, and Six Pack on Bullet Ultimate.
Relentless Energy. Georgia College does everything with gusto; practice, weight room, and tournaments. This intensity gives them an edge late into Sundays.
Athletic Development. The athletic improvement amongst their role players has bridged the talent gap amongst the team. Players who were lower on the depth chart last year will look to contribute more substantially this year.
Quality Coaching. Jericho Barbour, a member of the WJUC 2010 team, is instilling a sense of stability into the program in his 2nd year.
Concerns
Georgia College experienced injuries at crucial points last year, a trend that has continued this season. Being healthy in the Spring is an absolute must.
Teams with superior energy. Watching last year's Regionals game against Union, Union played with better energy at times and almost beat Georgia College at their own game. Credit to Georgia College for executing when it counted, but teams that can win the energy battle may gain the upper hand over them.
Playing Style
Georgia College's offense relies on, as explained by their captains, "quick handler movement and a throw and go style that creates space for our big explosive cutters and crafty quick handlers." In years past, Georgia College was often seen sending floaty hucks to their taller cutters. Coach Jericho Barbour, however, is implementing a systematic approach that highlights these tall cutters, but also stresses patience in their handler sets while their cuts develop.
You'll often see Disconnected employing effective swings and give and gos between their handlers until a solid option develops downfield. Joshua Bush, Caleb Shorthouse, and Charles Morris are all talented players and will be leaned on by the team all year.
Defensively, Georgia College is capable of throwing multiple looks. But they tend to keep things simple and stay in classic man defense most of the time. Their captains explained it as "out-athleting teams with our aggressive and highly physical man defense." Disconnected's defense may not be the most innovative in the game, but watching game film of last year you can see that they are not afraid to layout and put pressure on the opponent. Their athletic ability will allow them to dial in that pressure on most offenses they face. James Moore is the key piece and glue that holds their D together, but expect to see athletic plays from Robert Hunt on this side of the disc as well.
Likely Ceiling: Champions at Nationals. Previous Nationals Experience? Check. Returning All-Region players? Check. Roster depth? Check. Make jokes about the Southeast region if you want, but Georgia College is a scary matchup for any team and they are no strangers to the big stage. If they find themselves in championship bracket on Sunday, their deep roster of athletic playmakers could bring home the gold.
Likely Floor: Consolation bracket at Nationals. The Southeast belongs to Georgia College until someone proves otherwise. Expect to see them survive upset bids from teams like Union at Regionals and make another trip this year. However, it only takes one subpar day to fall short of your goals. Especially with an energy team, injuries or a bad beat could swamp them.