The AUDL made some fairly significant rule changes.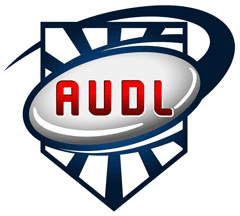 The American Ultimate Disc League just updated its rule book for the 2015 season and has made a handful of substantive changes that could significantly affect play.
Here they are:
– The referee starting the stall count will no longer wait for a defender to be marking the player with the disc. Now, as soon as a player receives the disc, the stall count will start and they will have seven seconds to throw the disc to avoid a turnover. This could have major implications for zone defenses, in particular; being able to run a zone with an extra downfield defender could create whole new defensive schemes.
– The AUDL's Integrity Rule — which before allowed players to override referee calls that were in their favor — will now operate in the reverse. Calls that should go against you but don't can now be reversed (e.g. you foul a player on a catch attempt and he is unable to make the catch. You invoke the Integrity Rule to return possession to him.). Sometimes in the past, players would intentionally throw a turnover or drop the disc in order to effectively return possession — now it will be a clarified part of the game.
– The clock will now stop on any foul with fewer than 30 seconds remaining in any quarter. The clock will restart when the disc leaves the thrower's hand. Clock rules were previously confusing and dependent on quarter.