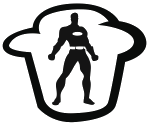 Following the release of the August 5th rankings, Pittsburgh mixed team, The Muff 'n Men, were notified by USA Ultimate that their name was flagged and deemed inappropriate per the 2015 Triple Crown Tour guidelines.
USA Ultimate's Name/Logo/Uniform Guidelines policy:
a.  USA Ultimate reserves the right, at any time, to prohibit, alter, or require a team to alter, a team name, player or coach nickname, team logo, jersey graphic, sponsor name/graphic, or uniform and/or suggest alternatives at or in conjunction with a USA Ultimate program or event should USA Ultimate personnel determine that the existing name, logo, graphic, or uniform is in conflict with or might hinder the mission of the organization or the goals of a specific USA Ultimate program or event.  This includes, but is not limited to, sexual references, profanity, drug references, and any discriminatory language or graphics.  Alterations must meet with the approval of USA Ultimate personnel.
John Montoya, a leader on The Muff 'n Men, says the team was surprised not to have heard from USAU in 2013 when a Mid Atlantic open team, Heva Havas, was forced to change its name.
Now, with Muff 'N Men ranked 12th nationally, that day has finally come.
"We're bummed that we have to change the name but we saw it coming," said Montoya. "We understand where they're coming from, with trying to build the image for the sport and how it's portrayed."
The Muff 'n Men will play out the remainder of the season as The Muffin Men and possibly rebrand after the series. No word yet if the second Pittsburgh team, Dix y Chix, will also have to alter their name.
A name change is sad news for any team, especially one with nearly a decade of history behind it. The Muff 'n Men have been competing since 2007. Nine years is a long time to fly under one flag. You'd have to imagine that USA Ultimate will be reviewing names for all teams competing in the series — regardless of rank — in coming years.
The Muff 'n Men were the last stronghold in a once proud, overtly crass Mid-Atlantic region that boasted some outrageous handles, like a riff on a 90's Saturday Night Live sketch about two gay superheroes (Ambiguously Grey) and a national qualifier that…well, just straight up had the words "Glory Hole" in its name (Truck Stop Glory Hole).
This is another logical step in the interest of mass appeal by USA Ultimate. There will not be another Holes and Poles that will tie for 3rd at mixed nationals like in 2003.