Ditch offers a new path forward for our unique sport.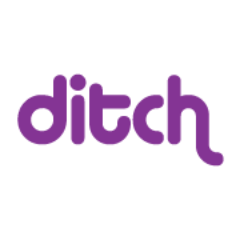 To say I'm excited about Ditch would be an understatement. Like many in our community, I believe in ultimate's potential to do something different, to be something different. Between our focus on player ownership of the sport and control on the field, our commitment to gender equity, and our fundamental focus on whether the sport is fun to play, ultimate has transformative ideas and values.
With changing access to media production and consumption and no entrenched media presence, ultimate can be an early adopter of a new media format. And, as a new sport, ultimate can consciously avoid the pitfalls that more established sports have encountered. All of this means that we can shape ultimate to be the sport for the next century and, in doing that, can help positively shape people and communities.
Kevin Minderhout and Ditch are putting their money and efforts in that bold, forward-looking direction. After three years cutting his teeth with the NexGen Tour and a summer of bringing live streaming to the All-Star Ultimate Tour, Kevin is bringing all of his technical experience, marketing know-how, and creativity to bear with Ditch.
Look at their promotion so far—more than just marketing the game, Ditch is marketing the players themselves and doing so in a robust, interactive way. The players aren't presented as blank spaces that potential corporate sponsors can slap their brand on for exposure, but unique and interesting people with things to say. As the NFL fines players for talking out of turn about brands, the MLU suspends players for talking negatively about the disc, and USAU censors its players and teams, Ditch is giving fans what appears to be unfiltered access to players. This level of authenticity is not only in high demand but is required in this day and age where every player has a Twitter account. So, instead of trying to hold it back, why not leverage it? That's what Ditch is doing.
Ditch is also bringing a mixed gender format to the fans. After three years of the men's only NexGen format and a summer of the women's only All-Star Tour, this is a bold move by Ditch to launch with mixed play. These are, hands down, the most high-profile players we've seen in a mixed setting since the 2013 World Games. That event is what changed my perspective on the marketability of mixed gender play. I've argued that mixed play at the semi-pro level would not only hold to the values of the sport but also be highly marketable, and this showcase by Ditch is the best event yet to test that proposition.
If you want to watch the best ultimate, you should follow Ditch. If you want ultimate to chart its own path, free of the trappings and pitfalls of the sports that have come before, you should follow Ditch. If you want the sport's top athletes to be authentic, accessible, real people, instead of billboards for potential corporate sponsors, you should follow Ditch. If you want to see female athletes valued at the same level as male athletes, you should follow Ditch. If you want the presentation of ultimate to be led by players and designed for players, you should follow Ditch.
There will be a lot of people looking at the reach of these games. Get your friends and teammates out to watch. Your participation as a viewer can influence whether this ends up being a first step in a brave new path that allows ultimate to increase its exposure while maintaining its unique identity and transformative values or whether this is the last gasp before we rush headlong into the age of corporate ultimate.
Invite your friends, watch, tweet pictures of yourself watching. Let's all Ditch together.
Watch:
USA v. Philippines — Wednesday, November 11th at 8 PM (EDT)
USA v. Japan — Friday, November 13th at 8 PM (EDT)