Get ready for a thrilling weekend!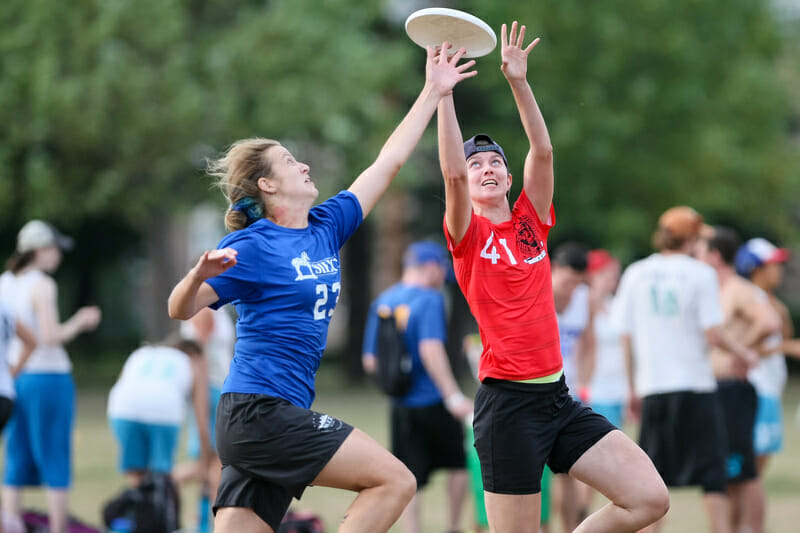 Regionals may be the best weekend of the year for Club ultimate. While the National Championships offer up the best competition and opportunity for breathtaking games, Regionals is the competitive peak of the year, with entire seasons defined by even a single game.
Here, we break down the Nationals contenders in every region in the Women's Division and give you what you need to know to follow all the action this weekend.
Great Lakes
Score Reporter
Location: Rockford, IL
Number of bids: 1
Excitement level: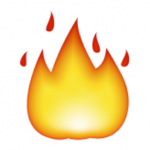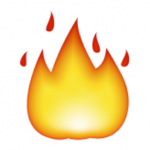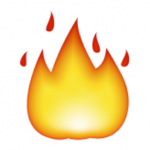 Despite hosting this year's Club Championships, the Great Lakes region will only be sending one women's team to Rockford. Sadly, that's not news. The region hasn't sent more than one women's team to nationals since the regions were redrawn.
But for the first time in almost a decade, Chicago Nemesis will face, well, an actual nemesis in the region. This new Great Lakes team already has an early season win over Nemesis 13-8, and a promising season record. Fittingly, their name is Columbus Rival.
The name Rival actually refers to the team's demographics. When the team was founded in 2015, most of their roster came from the Ohio State and Michigan ultimate programs, with renowned Fever coach DeAnna Ball at the helm.
Their roster features many of the region's recent heavyweights. Names like Sara Scott, Tracey Lo, Hannah Henkin (2nd Team All-American), and Stevie Miller (All-Star Tour '15, '16) are well-known for good reason. These women are versatile. Each of them can play both sides of the disc, and they can place the disc with a precision you only gain in the Midwest wind.
Rival's strength comes from the names you don't read as often online. You hear these names muttered on the sidelines instead. Players dread guarding Theresa Zettner. They worry about getting open on Alaine Wetli. They know what Sadie Jezierski can do to a zone.
Rival has avoided a sophomore slump in their second season, reaching the finals of both Heavyweights and Select Flight Invite. With a better sense of the team's identity and more competitive opportunities, they will enter Great Lakes Regionals with a 16-5 record.
"There hasn't been a competitive women's team in the Ohio/Michigan area since Mojo in 2007," the Rival captains wrote to Ultiworld. "Getting the Great Lakes bid would confirm that there are enough competitive women in the area to create a strong women's club program."
Nemesis has made a few changes of their own since they played Rival last year. The roster naturally features a number of new faces, and the team returns stalwarts like Sara Miller, Katie Dyer, and Risa Umeno. But the biggest difference is in their leadership: Lindsay Hack has returned to the team, this time in a coaching capacity.
"Lindsey Hack has been a great leader and coach for us," wrote the Nemesis captains. "She has been able to foster growth both on and off the field. She gives us support and feedback, while holding us to our highest standard."
Nemesis chose to carve a steeper path through the season than in the past. They attended tournaments like the Pro-Elite Challenge and Chesapeake Open instead of tournaments closer to home. Tougher competition means they have pitted their new roster against elite teams like Fury and Scandal, and their win-loss ledger is redder than the rest of their Great Lakes neighbors. The losses breed mental toughness, which they will need in spades this weekend.
The mantra is, every game matters, and that's never more true than at Regionals.
But this weekend, the Great Lakes region will be defined by the clash of two teams. Nemesis has a lot on the line. They haven't missed nationals since 2007, and this year the Championships are in their own backyard. Rival has a lot to prove, and they have the tools to make Sunday in Rockford very interesting.
Note on the format: Last year, the Great Lakes Regionals were a 7-game round robin. If one team won all their games, they won the bid. This year the tournament is following a more traditional format with pool play on Saturday and a small bracket on Sunday.
By Katie Raynolds
Mid-Atlantic
Score Reporter
Location: Reston, VA
Number of bids: 2
Excitement level: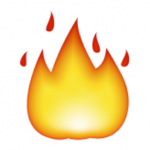 The battle for the Mid-Atlantic region, as a whole, was during the regular season. And they won it. Both Washington DC Scandal and Philadelphia Green Means Go finished high enough in the algorithm to earn a bid. It looks highly likely those two teams will be the ones to represent the region in Rockford, as they did in 2014, the last time the region had multiple bids.
Scandal has looked very strong this regular season, improving on last year's marks by getting some good wins at every tournament they attended, including an very impressive performance at the Pro Flight Finale. Jesse Shofner has plugged in very effectively while Jenny Fey is once again on a powerful campaign for a Player of the Year nod. Role players and stars are both striding into Regionals on a trajectory to compete for a semifinals spot at Nationals.
While the outlook for Green Means Go isn't quite as deep a run at the Club Championships, it is great for their weekend in Reston. GMG is in line for a double digit seed there, but they've held fast against Mid-Atlantic foes. They are 6-0 against the field at Regionals and none of the scorelines are even close. The only wrinkles are that Philadelphia has not crossed paths with third seeded Washington DC Grit, whose unimpressive regular season has given way to a very strong postseason performance at Sectionals. Philly also hasn't seen much of cross-state rival Pittsburgh Hot Metal at full strength, though they have dominated both of their matchups this year and it would be late in the season for Hot Metal to coalesce after a mediocre run thus far.
It would be highly surprising if we saw many close games between top seeds at Mid-Atlantic Regionals, as it is one of the most likely tournaments to go to seed.
By Keith Raynor
North Central
Score Reporter
Location: Blaine, MN
Number of bids: 1
Excitement level: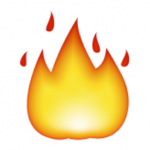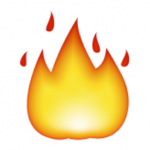 Unsurprisingly, Madison Heist is poised to have a fairly smooth time clinching the sole bid out of the North Central region again this year. Although the team has retained a strong core of play makers such as Liza Minor, Kelly Weise, and Georgia Bosscher, captain Robyn Wiseman claims Heist is a new team. They've been experimenting with junk defenses, pull plays, and all the while relying on their scrappy defenders like Hannah Frank to keep the defensive energy up. There are also a few big rookie names to look out for this weekend such as Melissa Gibbs, a savvy cutter coming over from CLX, and Jean Huang in the handler spot. Heist will be a tough team to beat, but hasn't seen Pop since last season.
Minneapolis Pop will have the benefit of traveling only 30 minutes (compared to other teams' 4-7 hours) for this year's Regionals competition. Pop brought back a powerful group of returners this year and came within three points of Heist at Colorado Cup. Heist will have to work to minimize the effect returners Kristen Shultz, Rebecca Enders, Anna Reed, Biz Cook, and Lisa Biehl have on the game. Newcomers Emma Peaslee, Andrea Crumrine, and Sara Helm will add depth to Pop's offensive arsenal. After a single point loss to Rival in semis at Select Flight Invite, Pop will need to recalibrate their mental game if they want to be in close competition with Heist.
Kansas City Wicked is coming off of a rough showing at the Select Flight Invite this year, giving them something to prove at this year's North Central Regionals. After playing part of the season without Clare Frantz and Caitlin Fitzgerald due to the All-Star Tour, the name of the game for Wicked will be to recover team chemistry. The combination of Nadine Rowen and Grace Roth in the midfield on both offense and defense will be key for Wicked. Janani Ragothaman, a first year pick up from CLX, will add even more speed and deep looks for the cutting line. Stephanie Rupp and Amanda Johnson, along with Fitzgerald, create a reliable, smart handler core that will look to capitalize off of the team's athletic cutting line.
MystyKuE is a first year team out of Milwaukee comprised of many UW-Milwaukee players. Although the team isn't expected to make waves at this year's Regionals, the fast, smart play of Heather Vilbrandt and Justine Espisto is something to look out for. Vilbrandt is a scrappy cutter that doesn't back down on offense or defense. This team shows great potential for growth in subsequent years.
Although it seems the stage is set for Heist to march through to their fifth National's bid in a row, Pop and Wicked both possess the athleticism and talent to make that walk a little more harrowing than the record might predict.
By Kailee Karr
Northeast
Score Reporter
Location: Devens, MA
Number of bids: 2
Excitement level: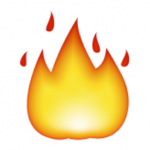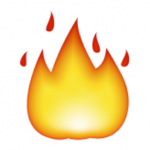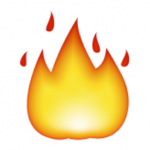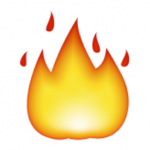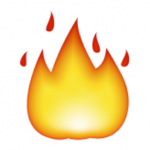 The Northeast was perhaps the most infamous region on the women's side when it came to the end of the regular season. Despite earning four bids last year and possessing five strong, highly-ranked teams this season, the region claimed only two bids to Nationals. While top ten teams Brute Squad and 6ixers were sure to snap up bids, #16 BENT lost out to the Great Lakes' autobid, and #17 Siege and #18 Iris landed just outside the bid cutoff as well. It's hard to imagine a closer call.
However, this sets the stage for high-level play and even higher stakes in Devens this weekend. With a straight-to-semis bracket and a back door bracket for second place, nothing is assured.
To say that Boston Brute Squad is the team to beat is an understatement. Second in the nation, packed with stars from top to bottom of the roster, and boasting very little turnover from last year, the defending national champs should have a lot of fun at Regionals. Brute Squad has lost only two games this season, both of which were to Seattle Riot by just a few points. Undoubtedly Riot is on their minds, and they'll likely see this weekend as a building block to Nationals and maybe even open up their lines. However, given the depth of their squad, it might not make much of a difference. Look for Leila Tunnell, Lien Hoffmann, and Laura Bitterman to light up the offensive line. On D, Cassie Wong and Angela Zhu will contribute to Brute's exemplary defensive pressure.
Brute hasn't truly been tested against teams in this region yet, with Siege putting up the most points against them in a game1. But they've yet to see Toronto 6ixers, and if all goes to seed, that could be an exciting final.
On paper, 6ixers are a first year Select Flight team from Toronto. In actuality, they're formed from the ashes of the elite team Capitals. At the moment, they can boast an undefeated season, with emphatic wins over teams like Schwa, Green Means Go, and Heist. But — and here's the kicker — they haven't played any teams in the nation's top eight. They also haven't played any teams from inside the region, which makes it harder to guess how they'll stack up against their Northeast foes. Will they be on par with Capitals, who went to Nationals last year, finishing 13th? Will they be better? The mysterious Canadian team has shown the capability to beat qualifying teams, but will have to withstand the pressure of Siege, BENT, and Iris clamoring to claw past them.
New York BENT is the other top team vying for the second bid to Nationals. With a fair amount of roster turnover, they'll rely on additions like Karen Chalif and Sherry Li, as well as captains Katherine Cole, Aki Younge, and Stazi Tangherlini. So far, BENT has struggled against the top eight, including Brute Squad, but notched decisive wins over Iris and Siege. They have yet to see 6ixers, but were well acquainted with Capitals. Last time there were two bids in the region, BENT lost out to Capitals in the game-to-go. Even more so than last year, this might be an opportunity for some catharsis. Either way, that matchup could easily be the game of the tournament.
At the end of the regular season, Quebec Iris was ranked one spot higher than Siege, but come in seeded lower due to their record against Boston's second team (0-2). Both were fairly close losses early in the season, and Iris had a great weekend at Sectionals, only giving up seven points all weekend in the West New England section. On top of that, they should feel confident about an upward trajectory to the season after more recent successes against Ozone, Backhanded, and Nemesis.
Boston Siege come into the tournament seeded fourth, but may prove to be one of the scarier teams in Devens. This is a group that has proved themselves to be tough, skilled, and determined, having consistently put up serious points against Riot, Molly Brown, Scandal, and Brute Squad. That level of elite competition is what sets the team apart from their previous iterations. They cruised through their Sectionals, and will be looking to avenge tough losses against higher-seeded competitors. Coach Jason Adams is one of the best in the business and will have the team mentally ready to fight to the very end of the bracket. Don't call them a little sister team.
With additional quality threats like Canadian teams Stella and PPF in the mix, Northeast Regionals figures to be a brutal gauntlet for whichever team tries to take the shotgun spot next to Brute Squad.
By Grace Feinman-Riordan
Northwest
Score Reporter
Location: Lacey, WA
Number of bids: 3
Excitement level: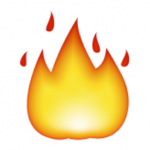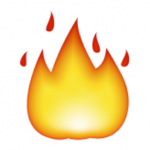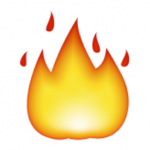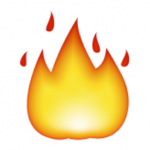 As the women of the Northwest head to Lacey this weekend with three bids on the line, two teams feel safely in. Seattle Riot and Vancouver Traffic have gone #1 and #2 in this region since the restructuring of the Northwest after the 2011 club season. This trend will continue in 2016.
Riot hasn't lost a game since we celebrated the birth of our nation over two months ago. Traffic looks good with a roster consisting mostly of familiar elite faces, including the healthy return of Rena Kawabata, along with an infusion of young energy and pure talent in Ellen Au-Yeung, Mira Donaldson, Naomi Morcilla, and Canadian U20 phenom Collefas Mot.
The odds of any other teams challenging these two juggernauts is slim. Seattle Underground does have close losses of just three points to each of the two teams this season, but also blowout losses. Portland Schwa has yet to play either Riot or Traffic. The possibility of a surprise may lurk in the shadows of Schwa not seeing these teams other this season, but the sheer experience of the top two should put them safely out of reach of any real threat of a stolen bid.
Per usual, Riot will look to defend it's streak of Northwest titles against the ever-improving Traffic.
The third spot is decidedly more up for grabs, as an old rivalry has taken on a new look this year. For historical context, let's lead with the game-to-go results from each of the past three seasons:
2015: Schwa 13 – 9 Underground
2014: Schwa 13 – 9 Underground
2013: Schwa W – L Underground
Already one of the best game-to-go rivalries in the country, 2016 brings a more exciting — and less predictable — battle for third place between Underground and Schwa. While the matchup is one we've come to know and expect, both Underground and Schwa are touting teams that lost 15 and 14 players from the 2015 season, respectively. The teams have split two close games this year: an 11-9 win for Underground at Eugene's Summer Solstice, and an 11-10 double-game-point win for Schwa in the semifinals of the Elite-Select Challenge.
It's hard not to say that Underground got the better deal of the major roster makeovers, and that idea mostly derives from Schwa's departures of Oregon Fugue stars Jesse Shofner, Bethany Kaylor, Hayley Wahlroos, Alex Ode, and Olivia Bartruff — three of which joined teams later in the season after deciding not to play with Portland. Both teams feature some fresh, young talent, but the drop-off seems to be greater for Portland.
Schwa suffered some uglier losses this season, comparatively, but they also attended the Pro Flight Finale, a tournament that Underground passed on. While netting just a 1-5 record there, the value of experience against the best teams in the country — especially compared to month-long tournament hiatus Underground saw in August — might give the Portland squad an edge.
Despite the new faces, these teams still knew this game was likely coming since the season began, and even all of the new players likely feel the weight of history on their shoulders as they prepare for the weekend.
By Bobby Gough
South Central
Score Reporter
Location: Tulsa, OK
Number of bids: 2
Excitement level: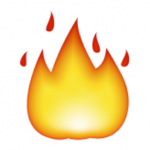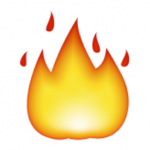 As often is the theme in the South Central, across divisions and competition groups, regionals comes down to a wonderful rivalry with plenty of history. While Denver Molly Brown has taken the lead as the top team in the region, Texas Showdown will serve up plenty of resistance in the bid for the SC's regional crown. Outside of those two, a shallow pool of teams lacking big game experience will struggle to knock off the name brands of the region, especially in what should be some breezy conditions that favor experienced and skilled throwing talents.
It doesn't appear that high-powered Molly Brown is going to cede their post atop the region. While they haven't taken the field versus Showdown this season, they are 5-0 in the past two seasons, including in two straight regional finals. 2013 South Central Regionals was the last time Showdown registered a victory against their regional foe. Back then, they had Cara Crouch and were on their way to a shocking appearance in the national semifinals.
Showdown will need some new heroes this time around. Crouch is not coming out of retirement anytime soon. But they still have Katey Forth, who is kicking about the same amount of ass these days as she was on that semifinals squad. Jennifer Schmerling, Bex Forth, Sarah Levinn, and Edith Teng are not to to be taken lightly, and neither is Texas. They've got some solid wins over Nightlock and Ozone this season to lean back on.
Perhaps most inspiring for Showdown is that Molly Brown is coming off of their weakest tournament showing of the season at the Pro Flight Finale. It was their first under .500 tournament of the season and could serve to undermine their regional performance if they get caught looking past their usual date in the tournament final. The two teams looked further apart at this time last year and Molly Brown only took that final by three, so we could be in for another good one.
By Keith Raynor
Southeast
Score Reporter
Location: Atlanta, GA
Number of bids: 2
Excitement level: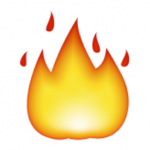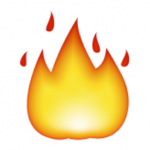 The metaphorical road to Rockford covers many of the same Southeast routes that it's predecessors do. In this case, that path will connect Atlanta Ozone and Raleigh Phoenix in Atlanta, not unlike the I-85 and I-75 connector that is the city's main corridor. That duo has represented the Southeast in every year since the regional redraw, save 2014.
Phoenix and Ozone are very familiar with one another. Even though they've only played once this season — an 11-10 victory for the North Carolinians — they won't be surprised by what they see. Atlanta will be expecting Jessi Jones, Michelle Ng, and Kyra Catabay to fill the handling duties for a Phoenix horizontal stack with players like Jenny Wei and first-years Ann Sitler and Kate Travaglini filling in downfield. Travaglini in particular has been a force, capable of executing well in various matchups, situations, and from multiple positions on the field. Phoenix won't be caught off guard by Katherine Wooten and Sophie Darch's forehand bombs, Emily Lloyd's sneaky deep cutting, or Haley Reese's creative throws. They know Hannah Leathers and Mira Walker will be difficult matchups.
It looked like things were going Phoenix's way coming into the season, with Ozone losing some stalwart centerpieces and Phoenix adding some nice replacements for their losses. But both teams have struggled to get going with against elite competition with any consistency; while they should feel very good about their odds of going 1-2 at Southeast Regionals, their chances of getting seeded in the third and fourth tiers at Nationals is similarly high.
While there are some pretty big playmakers dotting the rosters of the other teams at Southeast Regionals, none of those squads have put together any results implying they can pull off the kind of wild upsets that occurred in 2014. But with those kind of high-level individuals, there is merit in watching the Southeast for potentially surprising results, or at least enough challenge to shift the advantage between the top two teams.
By Keith Raynor
Southwest
Score Reporter
Location: Phoenix, AZ
Number of bids: 3
Excitement level: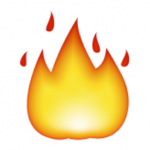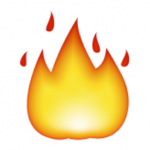 To be honest, there doesn't seem like much drama on the docket for the Southwest region. By virtue of earning three bids — tip your caps to the burst of success from San Diego Wildfire — the region looks more likely to go to chalk. In fact, the biggest topic for discussion may be how teams and the tournament will handle the heat, which looks likely to hit triple digits for both days of play in Phoenix, AZ.2
There's no question that San Francisco Fury is the heavy favorite to win the Southwest and continue a seemingly endless reign over the region. They will be unfamiliar with the competition, having played little in region,3 but Fury's put on the best performance this season and has by far the most experience and talent.
It was always an outside shot for San Francisco Nightlock to upset their crosstown rivals, but on paper, it seemed like they were moving closer to Fury. Their regular season leaves plenty of questions about that. Nightlock has suffered some high-profile injuries that have forced them to shift personnel, and hopefully the dust settled there. They are still very deep, but inconsistent across the board. A head-to-head loss against Wildfire is not to be ignored, but should also be tempered by the two and a half months that have transpired since.
San Diego Wildfire might feel like winners already, as they are in line to go to Nationals. In fact, they may even take second in their region if they keep playing like they have during the regular season. Their resume has quality wins over teams that will make it confident and has only three losses, two of which are to #1 Seattle Riot. Veterans Vivi Mai and Kelly Tidwell bring experience and poise, while youngsters like Kristen Pojunis bring a wealth of energy and athleticism. Wildfire is a threat.
The rest of the field has done little to show they can tackle the top three, exchanging losses with each other and getting blown out by stronger teams. If these women can stand up to — and remain safe in — the battering heat of Arizona, they should all earn their spot in Rockford this weekend.
By Keith Raynor
---
15-9 back at Boston Invite in June ↩

The tournament already has an alternate heat schedule set up that plays during the morning and evening to avoid the dangerous peak temps. ↩

This region, I recall, was pointed to as a negative effect of the Triple Crown Tour, as once regional rivals and friends now rarely take the field against one another. ↩