These teams may not win, but you should hope that they do.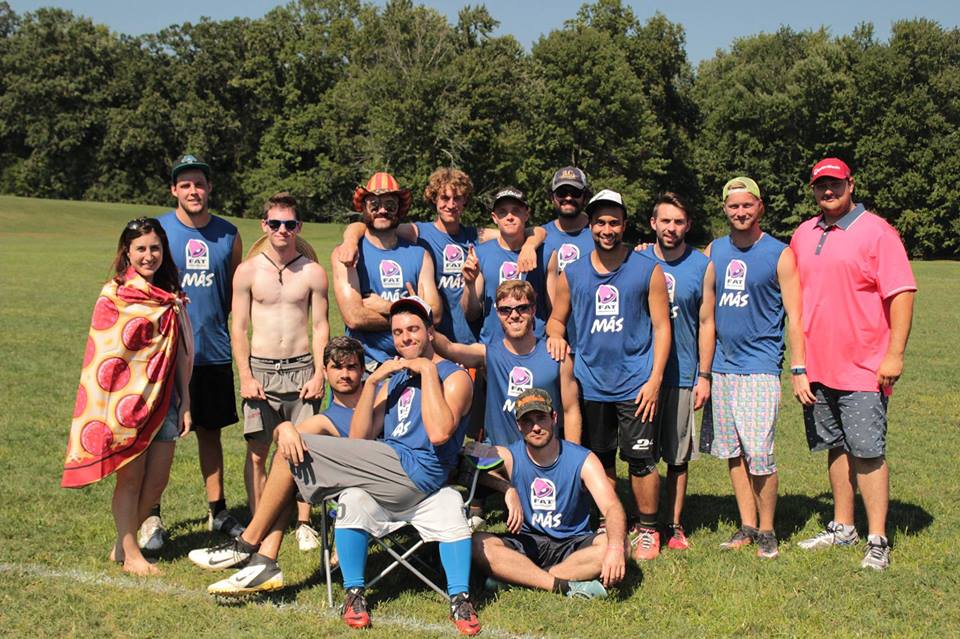 Regionals is now less than 24 hours away. If you're reading this you are in one of a few camps:
1) Excited because you are an ultimate player playing at Regionals and your whole season had been building towards this weekend;
2) Excited because you are an ultimate player and you aren't playing at Regionals so you get to follow along/watch while drinking, eating, and sleeping as much as your heart desires;
3) Excited because you are no longer or never were an ultimate player but get to revel in the drama of hundreds of adults having their hearts broken and a select few having their dreams fulfilled; or
4) Confused, because you are an employer, saw Ultiworld on my LinkedIn, and are a few puzzled paragraphs away from burning my resume
For everyone in categories 2-4, Regionals is an opportunity to pick a few teams to blindly support and then forget about Monday. And for those of you in category 1, statistically, your season is probably going to end this weekend so you'll need another team to live through vicariously while you drown your sorrows in peanut butter and gas station 40s.1
Fans of the game all have their favorites that they pull for, but you'll have plenty of time to cheer on Sockeye, Brute Squad, etc. come Nationals. Regionals fandom is all about going out on a limb for a team, and just maybe have your risky investment pay off many times over. Sensible appraisals are for Rockford2; Regionals is when you believe in the Cinderella. These teams are all underdogs to make Nationals (well, all except one, but they are the people's champ so it's cool) because rooting for teams that are supposed to win is boring.
Below are a few handpicked recommendations for Cinderellas you should considered hopping in a carriage with this weekend.
Men's
Dig (Northeast) – Look, I could tell you that the reason to root for these guys is that it would be sweet to see a city send two teams to Nationals in the Men's division again. Or that it would be hilarious to see PoNY get their bid stolen for the second year in a row. But mostly, it's about getting Jeff Babbitt to Nationals and into some filmed games. We owe a civic duty to our species to document him playing the sport as much as possible so that future generations can a) use him as a model for breakthroughs in medical science, b) launch film of him into space in hopes of proving to alien life that we are worthy of contact and respect, and c) in the event that all copies of  "My Body Is A Cage" are somehow destroyed, watching him obliterate the constraints of space and time is a good approximation.
H.I.P. (South Central) – Not technically a Cinderella because they earned a bid, but they have never been to Nationals and are the flagbearers for teams that want to win their way, resisting the temptation to join the nearest powerhouse. Making it to Nationals on a team that is truly yours is something to be admired. But mostly, we all deserve seeing what Dalton Smith and the Bennett brothers get into at the Natties tournament party.
Freaks Uv Nature (Southeast) – They are like 16 guys who have played exclusively with each other and with a unique style for the past five years in spite of the temptation to expand their player base or listen to "experts" or "tacticians" or "basic tenets of offense." What they lack in skill, strategy, and discipline they make up for with a seemingly pre-cognitive chemistry, fearlessness, and brand of swagger you really only see from a team that isn't afraid to die on their feet at any moment.
Floodwall (Mid-Atlantic) – Like Freaks, but not quite as Deliverance-y.
Fat and Mediocre (Northeast)– Winning one for the little guy, this inspiring tale comes from the Northeast and straight to the people's hearts. The bottom seed at Regionals formed last year from the core of another squad after their former captain texted them to say they were surplus to requirements, and at one point called them all "fat and mediocre." Karma came full circle in 2016 when Fat and Mediocre eliminated their former teammates at Sectionals. They formed out of spite, these are their jerseys, and one of their rookies inexplicitly put up seven points solo on PoNY in a performance that didn't seem real even as it was happening. Yes, yes, yes.
Mixed
BW Ultimate (Southwest) – The Southwest region for mixed, as per usual, is sure to be an absolute bloodbath melee massacre contest of skill. With perennial favorites Mischief and PBRawr precariously perched at the top, the region is ripe for an upset. But who to support from the glut of teams below them? I know who I'm going with, the inscrutably-named "BW Ultimate," which features maybe the best names of any roster in all of club. From top to bottom, there are just straight gems like "Lorenzo Lalimarmo" who sounds like someone Ron Burgundy would buy suede turtlenecks from, Max HERRMANNSFELDT which I'm pretty sure is a name you can only type or pronounce in all caps, and the incomparably named Slaughter sisters. When BW pull off the upset and punch their ticket to Frisco, somewhere Michelle and Melissa Slaughter's stern yet passionate parents are going to nod their heads in approval, proud that their daughters have finally lived up to challenge of a name that was their birthright.
UPA (Great Lakes) – Duh.
BFG (Northwest) – Got to love the old "dream team of veterans coming back for one more rodeo in mixed" routine. Some legendary names from the Seattle scene here in Sammy CK, Liz Duffy, Adam Simon…the list goes on. With only one bid to Nationals in the stacked Northwest, BFG is going to have to go through Mixtape to keep their reunion tour rolling all the way to Rockford, which is a daunting task to be sure. But with so many stone cold, "been there before, DNGAF" players on the team you know they won't be scared, and watching them try to show the young bucks on Mixtape a thing or two in the game-to-go should be awesome.
Malice in Wonderland (Southeast) – I don't really know anything about this team other than its name, but A+ job on that front.
Women's
Siege (Northeast) – A quality team ranked 17th by the algorithm, Siege is a victim of brutal bid allocation in a stacked region. But these obstacles will just make it more satisfying if they pull off the upset this weekend.
For starters, the only reason the Northeast doesn't have three bids is because the Great Lakes gets an auto bid despite not even having a team in the top 20. Suffering hardships while someone else's incompetence gets rewarded is a classic protagonist trait. Of course, the same can be said for their intra-regional rivals Bent, who actually got into that 16th spot, as well as Montreal's Iris who landed at 18. You've got to root for one of those teams, so the question becomes which one?
We can make things easy by taking Iris out right off the bat. It's totally unfair, but after firsthand experience suffering bid loss because of Canadian teams not getting enough sanctioned games or tanking the regular season, I have an involuntary and irrational reaction to blame Canadian teams for all bid-related problems. So even though Iris did nothing wrong, they're gone.
Which means it comes down to Bent and Siege. Admittedly a tough choice, so I'll go with the rule I'm just now making up: all things being equal you have to root for the team that hasn't been to Nationals before, which leaves us with our champion in the Northeast, Siege.
Notorious C.L.E (Great Lakes) – Trying to keep the Cleveland hot streak going this year after Case Western made college Nationals, the Cavs won a title, and the Republican National Convention somewhat surprisingly did not burn the city down. Also a great Twitter follow.
Rival (Great Lakes) – An up and comer poised to make the big breakthrough, a region that hasn't seen a much change in the past few years, and some memorable college players reappearing on the club circuit. These are all totally legitimate reasons to root for Rival. But really, you should adopt them this weekend because they currently deploy a player named Sara Scott who is 1) a baller and 2) inspired her own hashtag (#sarascottfacts) that led to this tweet, which I heartily endorse:
Deadly Viper Assassination Squad (Southwest) – Please don't let me be misunderstood.
---
My post-elimination indulgence of choice. ↩

By my count, that's the first time anyone has ever put 'Rockford' and 'sensible' in the same sentence ↩