Seven top 25 teams take the field outside of Chicago.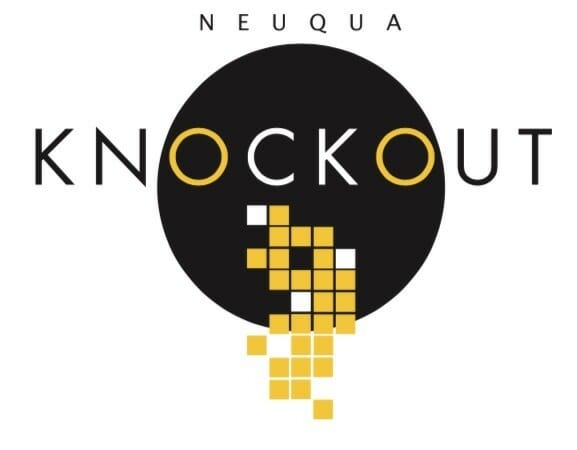 The article is presented by CUT Camps; all opinions are those of the author. Please support the brands that make Ultiworld possible and participate in CUT Camp!
The Neuqua Knockout came into existence just two years ago in the wake of the departed Chicago Invite, filling a geographical hole for midwestern high school teams to play competitive ultimate in the heart of the Spring season. What started as a large 64 team tournament has boomed into an 88 team behemoth, featuring two Boys' Divisions, a Girls' Division, and a Middle School Division.
While the tournament may not be as top heavy as the Paideia Cup 700 miles south in Atlanta, the sheer size and collection of quality programs will make for an exciting weekend of high school ultimate.
Tournament Profile
Date: April 22-23
Location: Montgomery, IL
Weather: Pleasant & sunny, high of 58 on Saturday, 67 on Sunday
Top 25 teams: 6
Format
The Boys' A Division — what we will focus on in this preview — features two power pools of four teams each and eight other pools of four or five teams. After four rounds of pool play on Saturday, the eight power pools teams will face off against the winners of each of the other eight pools in prequarters at 4 PM on Saturday afternoon.
Quarterfinals begin at 10:15 AM on Sunday morning with the final concluding by 3:00 PM.
Power Pool A: #4 Center Grove, #12 Marcus, #24 Pine Richland, Black Ice
Center Grove comes into the Neuqua Knockout as the clear favorite to take home some golden hardware. The #4 ranked team in the country, Center Grove has put together an undefeated season thus far with multiple wins over top 25 teams, including a win over the second seeded Holy Family Catholic.
The Trojans have slowly put together an elite program, consistently finishing atop the field in Indiana state competition and bursting onto the scene this season as a top tier program.
"Our goal this season is to take the final step for our program, which has been building towards an elite level of play and sportsmanship for four years, by attending the National Invite with realistic intentions to compete for a championship," said head coach Jacob Phillips.
It's hard to argue that they don't have a shot at a National Invite win. They beat sixth ranked HFC by four in the Rivertown Throwdown final. They largely crushed teams — including Neuqua Valley and De Smet — at the Indy Invite two weeks ago.
The team is led by a number of experienced upperclassmen, including seniors Connor Henderson, a member of the AUDL's Indianapolis Alleycats, and 6'3″ Ryan Smith. The team's depth of disc skills have largely gone unmatched this season; they will look to isolate junior Dustin Baird and look to him to deliver continuation throws.
Center Grove has likely already done enough to earn a bid to the National Invite. They can cement their resume with another tournament win in Chicago.
***
Texas powerhouse Marcus comes into the tournament with a #12 ranking but as a complete wildcard. Marcus has rarely competed with other top high school programs outside of the Texas borders and will get their first real test on the National scene this weekend.
They're at the Knockout just for that reason. "We want to see how we stack up against the rest of the nation," said head coach Rob Doyle. "We have a strong program by Texas standards, but we have no idea how we compare to teams from other parts of the country."
Marcus' high ranking is due in large part to a crushing 15-8 win they got over #13 Catholic (LA) in the fall; Catholic has since proved to be one of the strongest teams in the Southeast with wins over Grady and Paideia and earned a bid to the National Invite. Don't call that win a fluke: Catholic coach Michael Aguilar told Ultiworld how impressive Marcus was, especially in the wind, and thinks they have a great chance to win the Knockout this weekend.
The problem for Marcus is that two of their captains are questionable this weekend due to injuries. Seniors Simon Vickers (broken clavicle) and Caleb Dixon (broken foot) may not play this weekend. That could mean that more responsibility falls to senior captain Alex Fernandez (two years of YCC and adult club experience) to take over primary handling duties.
***
Pennsylvania's Pine Richland makes their third straight appearance at the Neuqua Knockout; in 2015 and 2016, they placed ninth.
After a strong start to the season at the YULA Invite, where their performance vaulted them into the bottom end of the Top 25, Pine Richland hopes to continue to show off their development as a program with a semifinals appearance this year.
The Pittsburgh-area team finished 4-2 at YULA with wins over Columbia and Lexington and close losses to #5 East Chapel Hill and #16 Yorktown.
The team will look to the versatile Casey Mann, deep cutter Aiden Landis, and handler John Michel to lead the team against a tough pool. The Rams have their sights set on a Pittsburgh High School league championship and a berth at the High School National Invite.
***
Black Ice is a combo team from the New England area that will begin and end their season here at the Neuqua Knockout. The team is led by USA Ultimate board member Josh Seamon, who has been taking high school club teams to tournaments around the country for over a decade.
Black Ice's goal is "to have fun and play competitive and spirited ultimate with and against players we wouldn't normally play with or against in the Northeast," said Seamon.
The appropriately named Sam Hammer (handler) will be a key player to watch. Black Ice has had plenty of historic success, of course benefitting from the lack of roster restrictions. In an ultra deep pool, we'll see how the team holds up on Saturday.
Power Pool B: #6 Holy Family Catholic, #19 Neuqua Valley, St. John's-Ravenscourt, Columbia
Holy Family Catholic is a well known name in elite high school ultimate at this point as the team consistently sits among the top 10 teams in the country and feeds one of Division III college ultimate's most fearsome young programs, Franciscan.
The Ohio-based team comes into the Knockout with some quality wins (12-9 over #11 Edina) but also some tough losses (12-8 to #4 Center Grove). Their play this weekend should show us more about where they stand after graduating some key players from 2016, including standout Jordan Monnin.
Still, they return plenty of firepower, including Michael Schuster, who led the team in goals (11) at Centrals last year; Ben Reutener, who led the team in assists (20); and Jordan's brother Luke Monnin.
With a month of practice under their belt since the Rivertown Throwdown, where they lost in the final to Center Grove, HFC will look to push back into the top five with a strong showing at the Knockout.
***
Host team Neuqua Valley is coming off of its most successful season as a program, taking home gold at the last-ever Centrals tournament with a win over Edina. With that feather in their cap, Neuqua had high expectations coming into the 2017 season.
Things got off to a bumpy start, though, as they lost badly to Milford in quarters at the Rivertown Throwdown before falling twice to Center Grove at the Indy Invite.
Losing the ultra-talented Ben Swiatek has clearly hampered Neuqua thus far, but there are still plenty of reasons to be optimistic. Playing in their backyard this weekend, the team will have the luxury of not traveling for the tournament. They put up a serious fight against Center Grove in pool play at Indy Invite, taking half and losing by just one. They are still a preeminent program under the direction of Arnoush "Java" Javaherian.
The team will look to key seniors Reid Martin, Collin Lamb, Alex Jacobson, and Matt Kwon to lead the team this weekend. They know they have their work cut out for them to get into the National Invite, one of their goals this season.1
***
Traveling 15 hours by bus from Winnipeg to compete at the Neuqua Knockout, St. John's-Ravencourt will look to hone their boys' skills before returning to the Mixed Division for the rest of the season in Canada.
This is the one tournament at which the team will split into gender groups in order to participate, so individual growth is likely to be more important than developing team chemistry.
Watch for their captains–offensive line handler Sean Bennett, hybrid Ryan Eisbrenner, and the D-line standout Jordan Steele–to make a big impact for St. John's.
Last year, St. Johns came in seeded 16th, blew away their pool, and made quarters before losing out and taking eighth place. Their strong showing vaulted them into power pools this year, so don't be surprised if they impress again.
***
Columbia High School needs little introduction in ultimate circles. As the birthplace of the sport in 1968, Columbia of course holds the title for the longest running high school team in the country.
While CHS may not be quite as competitive as it once was, the team is still routinely among the top teams on the East Coast. Columbia started the season in the Top 25, but fell out after a 1-5 showing at the YULA Invite. It's worth noting, though, that they only lost to Pine Richland by one.
"We want to play better at every tournament than we did at the previous one," said captain Harry McNamara. "We also want to get results–we made it to the finals of the Radnor Invite–and we want to continue to make semifinals and finals appearances."
McNamara is the team's go-to player, playing a hybrid game common for top high school players. Donovan Hugel and Ethan Smith hold down the backfield and can deliver strong hucks. Tristan Yarter is a key defender.
Other Contenders
Outside of the power pools, there are still plenty of excellent teams. Here's a few to keep an eye on:
#25 Fishers: Just a three year old program, Fishers made waves at the Indy Invite with wins over De Smet and Iowa City and snagged the #25 spot in the most recent High School Power Rankings. Can they maintain their T25 status?
Iowa City: Iowa City had some strong early season results and climbed into the Top 25 but were missing a number of key players at the Indy Invite and took some bad losses. With a deeper roster in Chicago, can they make a statement in bracket play?
Mounds View: Mounds View took 2nd at last year's Minnesota State Championships and is looking to build skill this weekend before making another run towards a Minnesota state title.
Mason: Don't sleep on Mason. They had some injuries at Rivertown Throwdown, where they went 3-4 but played close with Center Grove. If they're healthy, they could be a sleeper semis pick.
Notes
Ultiworld will be filming four Boys' Division games: Neuqua Valley v. Columbia, a prequarter, a quarterfinal, and the final. The games will be released on YouTube following the event.
Follow @ultiworldlive on Twitter for occasional updates from the Neuqua Knockout.
Comment below with other information or notes on the tournament!
---
The National Invite is the vision of Javaherian and this weekend's tournament direction committee will also be putting on the National Invite ↩