Stirring things up.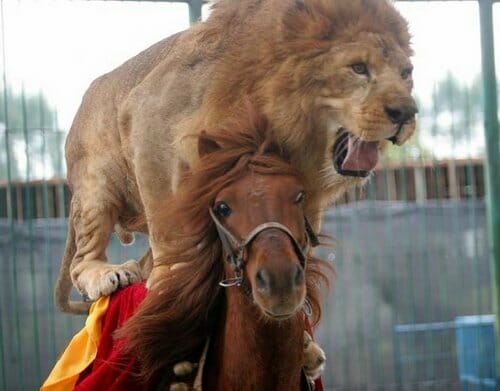 It's hard for me to even claim this is a Monday Mailbag anymore. It's just a Mailbag and it happens every week. This week, things get a little spicy. Don't hate me.
ASK ME QUESTIONS/SEND ME COMMENTS: Email ([email protected]) or Twitter.
***
Q: I wanted to share a story with you that happened this past weekend at East Penn Sectionals. You can do as you wish with this, but as a senior year captain for the West Chester Men's team I have to do what I can to stick up for my teammates and share the wrong that was done to us. 
We were in the middle of a very tough game versus a quality Temple team in a semifinal matchup with the winner moving on to play for 1st in our section against Villanova. Towards the end of the game, we were down by two, needing to score one point before hard cap went off so that we could have a chance to send the game to universe. This is when the most non-spirited act I have ever witnessed in the game I love occurred. During that point that we needed to score relatively quickly, they called two

timeouts

to just stall out the clock. The 1st

timeout

I was upset about but thought, 'maybe there is no malicious intent,' but then they called the second one and I looked over and saw their players smiling and shrugging their shoulders. I knew they knew exactly what they were doing.
We scored that point after the delays all excited to get to play one more point to force universe but instead their coach came out onto the field holding up a phone saying the hard cap alarm had gone off before we scored. The difference was a matter of seconds. We had lost that game in a way I will never forget. With our hearts broken and infuriated, we lined up for the post-game hand shakes to do our best to still be spirited but I don't know if anyone of us could manage to say good game after what had just occurred. 
– Jonathan A.
A: Does this qualify as unspirited? I ask that seriously. As someone who comes from a sports background outside of ultimate, this kind of time management strategy (which is just about all timeouts are for in ultimate) strikes me as totally acceptable and within the rules (and SOTG).
This has been a hot topic inside the Ultiworld Slack!1 I think there are reasonable arguments to be made on both sides. Certainly, if Temple players were in fact gloating about their use of the timeouts, that's not cool, but I don't think that using timeouts in order to burn clock is a bad thing on its face. Now, taking an extended injury to burn clock? Intentionally dragging out time between points or arguing calls to burn clock? Those strike me as a separate thing that would indeed be considered unspirited.
I think the simple fix is to stop allowing teams to run out the clock. In soccer, if you delay a game, the referee adds stoppage time. In most other sports, the clock stops on timeouts. There are already cap structures that do not allow a team to limp to the win.
Jonathan, here's my advice: get 'em back at Regionals. Either crush them if you face off at the tournament or spite them by finishing higher than them. They're clearly running scared of your team: why else take two timeouts? Also, next time — you guys run the game clock.
Q: This comment was left in response to this week's AUDL Throwaround, where I complained about the lack of clarity from the AUDL officials on what infraction has occurred when the whistle blows. It has been lightly edited.
Not only do they need a clearer system, but I think they need to revise some rules to fit the ultimate format better. For example, a large number of the calls that create confusion have to do with contact on the mark. Change the system to a stall count that is visible by the ref from the beginning and whenever there is contact it resets. The referee shows this by raising his hand and switching arms he is counting with, similar to the five second call in basketball. This would eliminate a lot of stoppages and lend a greater meaning to contact on the mark as the current yardage penalty is almost meaningless, since most any yardage change is not that big of a deal because the defense has time to adjust to it.
Have this be the same with offensive contact on the mark but add one to the stall with an off hand signal.
Now since I'm already rambling about rule changes and enforcement, the refs should make far greater use of the continuation rule. I have seen multiple goals scored already this season that have been negated due to a defensive foul. In all these situations, the disc was centered and the offense ended up scoring. But if they ended up not scoring and a defensive foul had the effect of negating a goal, this sets a highly negative precedent for ultimate in general.
Also, fouling to stop a fast break should have more severe consequences. Perhaps if it is deemed an intentional flagrant foul, instead of a 20 yard penalty, the team gets it centered 10 yards out, since a completed huck would have likely gotten them that close anyway.
Also refs need to be stronger figures in general because currently it is fairly obvious players consider them as an afterthought rather than a figure that controls the flow of the game and should be respected.
– Andrew
A: Someone give this man some rule-making authority!
Seriously, these are almost all great ideas. The yardage penalty thing is a strange relic of American football rules and doesn't translate that well to ultimate. I think it works OK on small infractions like picks or downfield bump-and-grind in the stack, but for intentional/flagrant fouls? A 20 yard penalty? ?
Andrew just about has it right. Flagrant fouls against the defense should give the offense the disc on the attacking brick mark — it's about as close as you can get to a "penalty shot" in ultimate. Flagrant fouls against the offense should be an immediate turnover and the defense gets disc at their attacking brick mark.
The biggest problem right now is that AUDL referee quality varies greatly depending on what city you go to. Some places they're great. Some places they're awful. How much money does the league need to be making before home teams don't supply their own refs?
Also, ultimate needs more well-known referees. Mitch Dengler doesn't go near the AUDL, but he's the model of what ultimate needs more of: officials with personality and flair and a no-bullshit attitude. You think you're gonna get one over on Dengler Justice? GTFO.
We also need the jacked ref like the NFL's Ed Hochuli and the over-the-top star-of-the-show guy like the NBA's now-retired Joey Crawford.
Q: Should ultimate embrace the pettiness of other sports leagues like the NBA?
– James R.
A: Oh, yes. Yes, yes, yes. Trash talk is already a thing — apparently the Raleigh v. Jacksonville game this weekend in the AUDL was pretty epic — but there needs to be more petty trolling. It adds so much richness to sports.
Last night, the Milwaukee Bucks played the Barney theme song while the Toronto Raptors' starting lineup was being introduced. And that's just an example from the last 24 hours!
Think about the only truly great Twitter account in ultimate: New York PoNY. What makes them great? Pure trolling and pettiness.
These AUDL teams take themselves so seriously, but then there's also stuff like this:
This is just an awful, awful tweet from a sports team. Why are they tweeting this? Where are the Raleigh Flyers to take them down for this ?? "You forgot to include 'a playoff spot.'"
BE MORE PETTY
---
Leaks forthcoming ↩