Get your popcorn ready!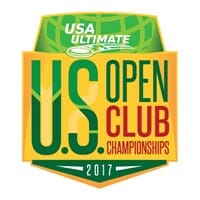 In an unprecedented livestreaming effort, Ultiworld, Fulcrum Pro, and ESPN will broadcast over 40 games from the US Open and Youth Club Championships in Minneapolis this weekend.
All of the Club Division games aired live by Ultiworld and Fulcrum Pro will be made available after broadcasting to Ultiworld Full and Plus subscribers.
Check out the entire livestreaming schedule below (Ultiworld games in bold). Ultiworld games will be available to watch for free on our Live page. Fulcrum's coverage will appear on the USA Ultimate Facebook page (although we hope to find a way to easily embed those games on our live page as well). ESPN games will be available on ESPN.com/watch or the ESPN App (the Mixed Final on Sunday night will also air live on cable on ESPN2).
 All times Central.
Friday, Aug. 4
8:30 AM: UNO vs. Fury (USA Ultimate Facebook)
8:30 AM: Revolution vs. Molly Brown (USA Ultimate Facebook)
8:30 a.m. – Ring of Fire vs. Revolver (Ultiworld)
10:45 AM: Mischief vs. Slow White (USA Ultimate Facebook)
10:45 AM: Drag 'n Thrust vs. AMP (USA Ultimate Facebook)
10:45 AM: Clapham vs. Ironside (Ultiworld)
1:00 PM: Iceni vs. Scandal (USA Ultimate Facebook)
1:00 PM: – Noise vs. Mixtape (USA Ultimate Facebook)
1:00 PM: Revolution vs. Brute Squad (Ultiworld)
3:15 PM: Molly Brown vs. Brute Squad (USA Ultimate Facebook)
3:15 PM: Showdown vs. Traffic (USA Ultimate Facebook)
3:15 PM: Fury vs. Riot (Ultiworld)
5:30 PM: Steamboat vs. Drag 'n Thrust (USA Ultimate Facebook)
5:30 PM: Metro North vs. AMP (USA Ultimate Facebook)
Saturday, Aug. 5
8:30 AM: UNO vs. Scandal (USA Ultimate Facebook)
8:30 AM: MUD vs. Molly Brown (USA Ultimate Facebook)
8:30 AM: Sub Zero vs. Sockeye (Ultiworld)
10:45 AM: UNO vs. Heist (USA Ultimate Facebook)
10:45 AM: Revolution vs. Showdown (USA Ultimate Facebook)
10:45 AM: Inside Rakete vs. Truck Stop (Ultiworld)
1:00 PM: Women's Division Fifth Place Bracket Semifinals (USA Ultimate YouTube) *Tape Delay
1:00 PM: Women's Division Fifth Place Bracket Semifinals (USA Ultimate YouTube) *Tape Delay
2:00 PM: Men's Division Semifinal (ESPN3, ESPN App, TSN GO)
3:15 PM: Mixed Division Fifth Place Bracket Semifinals (USA Ultimate YouTube) *Tape Delay
3:15 PM: Mixed Division Fifth Place Bracket Semifinals (USA Ultimate YouTube) *Tape Delay
3:30 PM: Men's Division Semifinal (Ultiworld) *Tape Delay
4:30 PM: Women's Division Semifinal #1 (ESPN3, ESPN App, TSN GO)
7:00 PM: Women's Division Semifinal #2 (ESPN3, ESPN App, TSN GO)
Sunday, Aug. 6
8:30 AM: Warhawks vs. Belle (USA Ultimate Facebook)
8:30 AM: Moxie vs. Texas Tango (USA Ultimate Facebook)
10:00 AM: Mixed Division Semifinal (Ultiworld) *Tape Delay
10:00 AM: Mixed Division Semifinal (ESPN3, ESPN App, TSN GO)
10:45 AM: U20 Girls Division PreQuarter (USA Ultimate Facebook)
10:45 AM: U20 Girls Division PreQuarter (USA Ultimate Facebook)
12:30 PM: Mixed Division 3rd Place Game (Ultiworld) *Tape Delay
12:30 PM: Men's Division Championship Game (ESPN3, ESPN App, TSN GO)
1:30 PM: U20 Mixed Division PreQuarter (USA Ultimate Facebook)
1:30 PM: U20 Mixed Division PreQuarter (USA Ultimate Facebook)
3:30 PM: Women's Division Championship Game (ESPN3, ESPN App, TSN GO)
3:45 PM: U20 Mixed Division Quarterfinal (USA Ultimate Facebook)
3:45 PM: U20 Mixed Division Quarterfinal (USA Ultimate Facebook)
6:00 PM: Mixed Division Championship Game (ESPN2, TSN GO)
Monday, Aug. 7
8:30 AM: U20 Mixed Division 5th Place Bracket Semifinal (USA Ultimate Facebook)
8:30 AM: U20 Girls Division 5th Place Bracket Semifinal (USA Ultimate Facebook)
10:45 AM: U20 Mixed Division Semifinal (USA Ultimate Facebook)
10:45 AM: U20 Girls Division Semifinal (USA Ultimate Facebook)
2:45 PM: U20 Girls Division Championship Game (USA Ultimate Facebook)
2:45 PM: U20 Mixed Division Championship Game (USA Ultimate Facebook)
2:45 PM: U20 Boys Division Championship Game (Ultiworld)