Toronto landed the biggest upset in AUDL playoff history.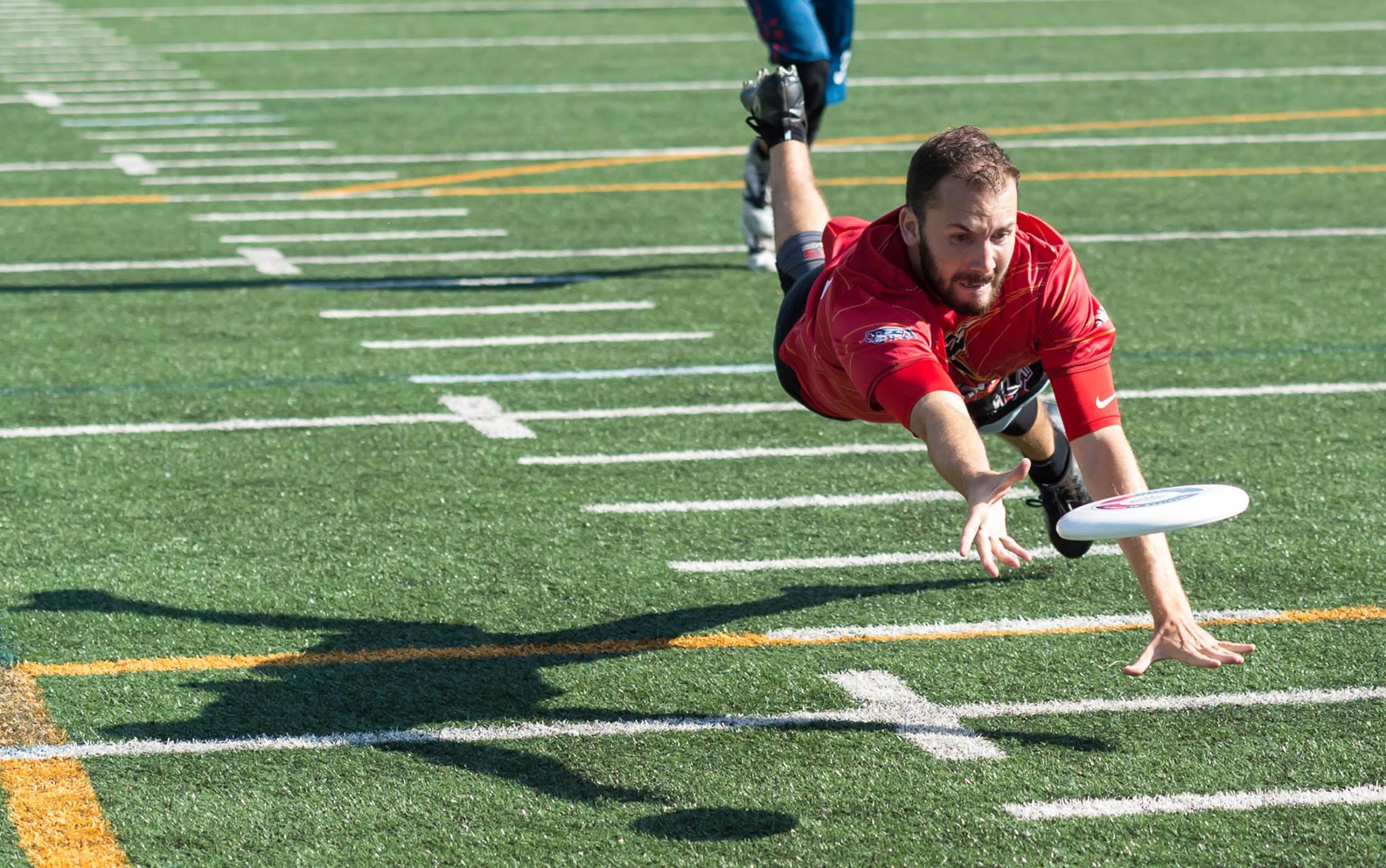 MONTREAL — In the middle of the first quarter of the second AUDL semifinal between the Dallas Roughnecks and Toronto Rush, the referees gathered near the west endzone. Dallas' Jay Froude had just made an enormous layout chasing down a huck from Dylan Freechild. What initially looked like a scoring catch was clearly a trap, as the disc had jostled out of Froude's hand and skidded along the ground before he regained control. The referees huddled up tightly and finally emerged with a ruling: goal. The Dallas sideline erupted as they tallied their third break to take a 6-2 lead. It looked like the worst kind of deja vu for Toronto.
But a repeat of last year's anemic loss was not to be. A second quarter surge, buzzer-beating heroics, and some clutch plays down the stretch sent Toronto to the Championship game with a 24-21 victory over Dallas.
"We knew that if we fell behind, we weren't out of it," said Toronto head coach Sachin Raina. "And last year when we fell behind, we rattled, we crumbled. And this year when we fell behind, we said, 'guys, it's just one point at a time.'"
There were early chances for Toronto, as Jimmy Mickle was unusually profligate with the disc en route to seven throwaways in the game. On the first point, he turned over a swing pass, but the Rush missed Geoff Powell on a huck. Mickle overthrew a huck on the next Dallas O point, but again Toronto's deep look didn't connect.
The Roughnecks' D-line started to turn on the heat. After Andrew Carroll made a poor inside out pass at a high stall count, he only managed to tip Dallas' look to the endzone and Froude laid out for the game's first break to make it 3-1.
Dallas tacked on two more, but lost Kai Marshall and Dillon Larberg to injuries, which seemed to sap some of Dallas' sideline energy even as they had built a four point lead.
"Honestly, two guys go down on a team of 20 in ultimate in the AUDL — that's a lot," said Dallas' Kurt Gibson. "Your legs, you get tired that much more quickly and I thought that was pretty noticeable and it trickled down the whole team."
Dallas had a chance to take a four point lead into the second quarter, but Abe Coffin dropped a perfect outside-in forehand from Mickle at the buzzer.
The game swung decisively back in Toronto's direction in the next period. Their defense — which went 0/3 on chances in the first quarter — tallied three breaks on four chances in the second quarter, highlighted by a tremendous layout block from Jonathan Martin and a huge sky D from Bretton Tan over Freechild.
With time winding down in the first half, it looked as though Toronto may have squandered an opportunity to tie it up. On offense, Cam Harris shoulder bumped his mark, Dalton Smith, drawing a 10 yard penalty for contact. On the restart, he leaned over and bumped him again and immediately got tagged with a 20 yard unsportsmanlike conduct penalty, pushing Toronto all the way back to Dallas' goal line.
But Toronto was able to quickly work to midfield before Ben Burelle sent a backhand hail mary to the endzone. Rush veteran Jeff Lindquist leapt up to sky a crowd of players as the buzzer sounded, sending the teams into halftime tied at 12.
Toronto's offense yielded a break right away to start the third, but it quickly became clear that their O-line was locking in. Smooth, turnover-free scores became the norm, as veterans like Andrew Carroll (five goals, one assist) and young stars like Ben Burelle (four goals, four assists, game MVP) started ripping apart the Dallas defense.
Mark Lloyd had two immense blocks — one a sky over Jimmy Mickle, the other a savvy lane poach — that led to Toronto breaks. On the latter, there were just over ten seconds remaining in the third quarter. Lloyd caught the disc moving towards the Rush's attacking endzone and immediately fired it forward. The disc awkwardly worked its way into the hands of Martin, who launched a hammer to Tan for a buzzer-beating break to give Toronto their first lead of the game, 17-16.
Raina said that the go-ahead score was as big as it felt in the stadium. "We never relinquished the lead," said Raina. "That was huge. Again, psychologically for the guys, just to stay up knowing that all we gotta do is stick to our game plan. We don't have to make any adjustments."
Toronto received to start the fourth and extended the lead to two. Dallas managed to tie it up after Carroll overthrew a huck and Freechild — who was clearly Dallas' best player and led the team with six assists and three goals — launched a perfect backhand huck to Chris Larberg.
The Rush answered back. Mickle overthrew a huck before Isaiah Masek-Kelly struck deep to Iain Mackenzie to put Toronto back up by two, 20-18.
Dallas missed an opportunity to break two points later when Thomson McKnight missed on an inside forehand; Toronto would not turn it over again in the game.
After Kurt Gibson threw a reset pass directly to a defender, the Rush padded their lead, making it 22-19.
Both offenses played sharp down the stretch of the fourth. On Dallas' O point with the score 24-21, Lloyd got another clutch block in the endzone on Freechild. Toronto worked it to midfield but looked in danger of a stall out. The sideline ref blew the whistle. "Stall," said the head referee, before immediately correcting: "Timeout before the stall. Toronto timeout." Raina had called timeout from the sideline with just over a minute to play, saving possession and resetting the stall count. If it hadn't been already, the game was now out of reach for Dallas.
"I try to position myself right next to that line ref and stare at the guy who's counting stalls and make that play, make that call," said Raina.
The Rush swung the disc and ran the clock out, sending the defending champions packing and setting up a meeting with the San Francisco FlameThrowers in Sunday's final.
"As good as our defenders are, they beat us," said Gibson. "They beat us. So, as disappointed as I am, I mean, at least I'm happy knowing they did take it from us. We didn't completely just throw it away. They were the better team tonight."