Everyone can play in Sarasota this fall.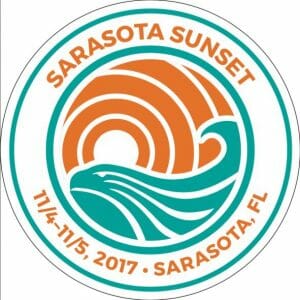 This article is sponsored by Oshadega and Sarasota Sunset.
Are you ready for some free ultimate? You heard that right…FREE. Ultiworld and Oshadega have teamed up to offer bids to Sarasota Sunset for every team that finishes in the game-to-go at USA Ultimate Club Regionals. You've put the hours in at the track, practice, and traveling for tournaments, so come finish your season in style with a trip to beautiful Sarasota, Florida. You deserve it.
If you don't qualify for Top Select, you can still get in on the action. Only 16 teams from each division qualify for the National Championships, but we believe everyone should get the chance to play on. Just fill out your bid right here. Teams will be accepted on a rolling basis with spots reserved for Top Select finishers.
This year's Sarasota Sunset — which had a successful inaugural year in 2016 — will be held on November 4th and 5th, 2017, at the Historic Sarasota Polo Club.
Oshadega knows how to run great events. Their team has put on 100s of top tier events for over 30 years. The fields are world-class and made it safely through Hurricane Irma. Traveling to the region is a great way for you to help in the state's rebuilding effort. November should be a little cooler, but to battle the heat and sun, you'll get shade tents on each sideline and water stations at the end of every field. They'll have standard tournament fare plus hot food options on site and the infamous Polo Club Beer Garden. There will be trainers and a massage therapist as well. Oshadega's tournaments follow a simple model: put the players' needs first.
Where do you want to be the first weekend of November? Stuck at home, thinking about the next time you'll get on green grass in the warm weather? Or chasing that beautiful plastic disc at the Next Great Destination Tournament? The Sarasota Sunset vision is to get everyone playing at the same site. They love strengthening the community through mega-tournaments. The Polo Club has room for everyone from Women's, Mixed, and Open to Grandmasters and Great Grandmasters. You'll get to play alongside some of the greats of the game in the GGM division, while you enjoy your teammates and the tropical Florida weather.
Join us for this Celebration of Ultimate. Apply today.