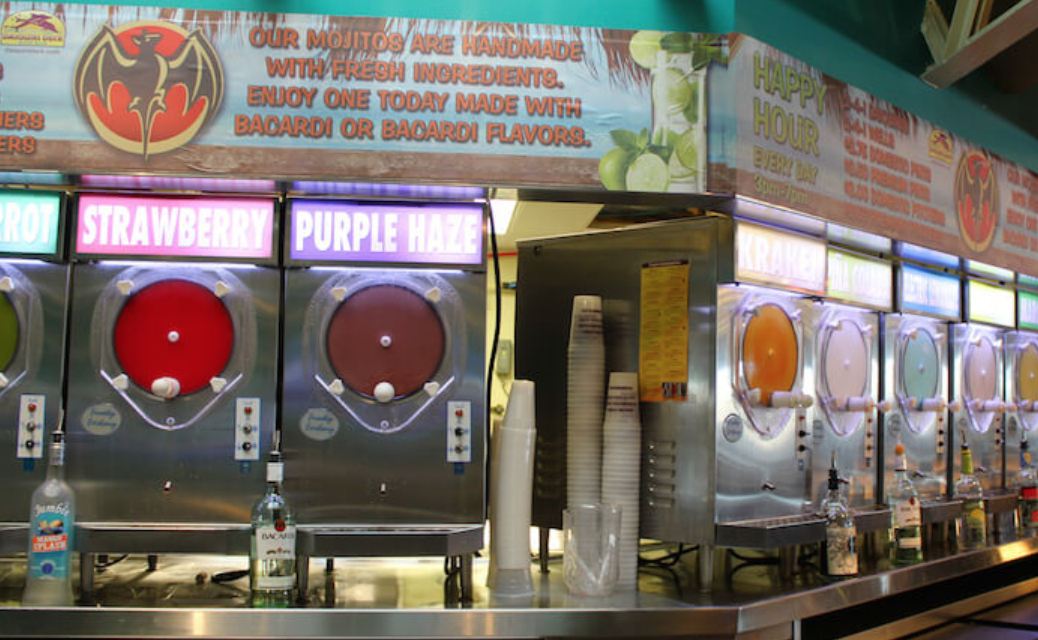 Nationals is now behind us. Let's open up some mail.
ASK ME QUESTIONS/SEND ME COMMENTS: Email ([email protected]) or Twitter.
Q: Is Sarasota actually a good place for Nationals?
– Fighting Corgis
A: When the alternative is Rockford, it really does feel like a serious upgrade. There's something really nice about being able to end the day, grab a drink, and head out to the beach in the sunshine.
However, let us not forget: there is a reason that we left Sarasota. Sure, it's partly because there's not much of an ultimate community to support the event (although the Tampa Bay area ultimate association did a great job with volunteers), but it's mostly because the wind. really. sucks.
Ultimate is just not a game that should be played in this kind of wind. Even though the wind this weekend wasn't debilitating like it was in 2012, the last time Nationals was held in Sarasota, it was still pretty bad and had a huge impact on games.
Also the Daiquiri Deck is totally overrated! It's a bar! It's a fine bar and the vanilla milkshake-esque flavor daiquiri is really good, but it's still just a bar. There are a lot of bars in this country.
I anticipate that San Diego will be the revelation we've all been waiting for: beautiful weather, beach, bars, AND NO GOD DAMN WIND. But there's no such thing as a free lunch: it's gonna cost a hell of a lot of money. I expect player and team fees to be up. I expect travel and accommodation prices to be up.
But that's a worthy tradeoff for what should be not only a great vacation destination but also a great locale for ultimate.
#fact: if I had to pick, I'd take Frisco over Sarasota. Great fields, little wind, cheap to get to, good barbecue.
Team Ultiworld is ready for San Diego, though. Already booked our house for next October. #getonourlevel
Q: What is the deal with Florida United? Should USAU discipline Florida's coach Cyle van Auken?
– Woke S.
A: So Florida United came away with not only the worst spirit score at Nationals across all Divisions but one of the worst spirit scores I have ever seen at an elite tournament. Let's call a spade a spade: Florida United is the latest in a long line of teams from the Sunshine State that really just DGAF about playing fair.
I can already feel the Florida apologists cracking their knuckles and preparing to type a comment. "But what about [team]??? They cheated too!" "That's the old Florida — you're just holding on to biases." "Get off your high horse, you New York-dwelling, latte-drinking1 asshole."
Now, I'll be the first to admit that teams play Florida ready for a knife fight and the first travel call is a battlecry. But that's a well-deserved reputation. This is not some systemic bias: Florida United is no victim.
It's time for a cultural change, and that means acknowledging that there are players on the team that have no business getting away with the vicious spikes, shitty calls, disrespect, and other crap that they pull. Not everyone on the team is a jerk. Heck, the majority of the team is filled with regular, fair-minded players. But the culture of chippy, cynical play continues to be tolerated at the leadership level.
It can be changed. In fact, UNC Wilmington's men's team made an overhaul in a single year.
Stop blaming everyone else. Stop allowing players to play like jerks. When Jeremy Langdon viciously spikes it inches from Simon Montague's head, bench him.
USAU cracking down isn't going to actually do anything. Change will have to come from within the Florida community, particularly from those who play on United and want the team to improve.
Q: One of your commentators used the term "walrus" for losing possession and getting beat. Is that a real term I can use, or should I stop?
– Andrew F.
A: This is 100% a legitimate term and not only should you keep using it but you should help us force it into the broad, national ultimate lexicon. It is so much better than 'reverse bookends.'
Q: College Mixed Regionals start this weekend. What's your take for this weekend and the future? Is it here to stay?
– Devin F.
A: I do think that a set of casual, mixed college events in the fall makes a ton of sense. It's obviously a great option for integrating players into competition in a fun-focused way; it's also a great way for USAU to collect more member dues late in the year.
Just looking at the events that are lined up for this weekend, there's clearly a long way to go for them to become more than fun tournaments. The East Regional only has five teams competing (UNC, William & Mary, Temple, Messiah, and Pennsylvania).
Concept seems smart, though, so I think it will stick around.
Q: How do you not have Ultiworld hats for sale?
– Bryan J.
A: Is this a thing we should do? Do people want to get in on the Ultiworld swag train? My embroidered Ultiworld hat has seen so much sun that it's turned from black to brown; I should auction it off as memorabilia.
Speaking of memorabilia, we need more of it in ultimate. What's the market price on a Team Colombia jersey signed by the Cardenas twins? How much for a game-worn Jimmy Mickle jersey? There has got to be an interest in this stuff.
Anyway, if you are actually interested in Ultiworld gear (hat or otherwise), comment/tweet/email us.
***
Congratulations to all of those players who got in on my tab at Daiquiri Deck!
Bravo, if you ever pull this again, I swear…
***
I think Shame may have actually hit the over on 250 daiquiris. You guys are the real heroes.
***
Johnny Bravo decided to take Nationals off on Twitter and PoNY reasserted their rightful dominance. Bravo, everyone knows the regular season doesn't really matter…
For context, Machine beat Patrol 15-0 in consolation. That is not a typo. Patrol has to pay some kind of penance. Best idea for what it should be gets printed in next week's mailbag.
---
I'm literally drinking a latte right now ↩