Here are the rosters that will represent the USA at WJUC 2018.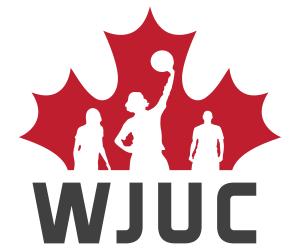 USA Ultimate announced yesterday the 48 players selected to represent the United States at the Under-20 World Championship in Waterloo, Ontario, Canada, this August.
The USA teams won gold in the Boys' Division and silver in the Girls' Division in the previous WJUC, held in 2016 in Poland.
Here are the 2018 Boys' and Girls' rosters, cut down from a tryout list of over 200 players.
Boys' Division
| Name | City, ST | School |
| --- | --- | --- |
| Orion Cable | Amherst, MA | Amherst Regional |
| Connor Chin | New York, NY | Bard Early College |
| Drew Di Francesco | Atlanta, GA | Grady |
| Ryan Dinger | Burlington, VT | Amherst Regional |
| Leo Gordon | Berkeley, CA | Berkeley |
| Sam Hammar | Edina, MN | Edina |
| Henry Ing | Bryn Mawr, PA | Radnor |
| Adam Jemal | Bellevue, WA | Seattle Waldorf |
| Joey Kennedy | Naperville, IL | Neuqua Valley |
| Trevor Lynch | Collegeville, PA | Methacton |
| Jonny Malks | Arlington, VA | Yorktown |
| John McDonnell | Chapel Hill, NC | East Chapel Hill |
| Elliott Moore | Austin, TX | Austin |
| Benjamin Preiss | Arlington, VA | Yorktown |
| June Tabasan Rapisura | Seattle, WA | Franklin |
| Connor Ryan | Seattle, WA | Roosevelt |
| Ted Schewe | Madison, WI | James Madison Memorial |
| Caleb Seamon | Leverett, MA | Amherst Regional |
| Kodi Smart | Olympia, WA | Tumwater |
| Leonide Sovell-Fernandez | St. Paul, MN | Great River |
| Jake Taylor | Chapel Hill, NC | Carolina Friends |
| Jake Thorne | Alameda, CA | Alameda Community Learning Center |
| Tony Venneri | Seattle, WA | Nathan Hale |
| Dylan Villeneuve | Berkeley, CA | Berkeley |
Girls' Division
| Name | City, ST | School |
| --- | --- | --- |
| Robin Anthony-Petersen | Alameda, CA | Roke School |
| Carly Campana | Seattle, WA | Seattle Waldorf |
| Lauren Carothers-Liske | Oakland, CA | Lick-Wilmerding |
| Dawn Culton | Chapel Hill, NC | East Chapel Hill |
| Anna Dreher | Portland, OR | Grant |
| Alyssa Ehrhardt | Sugar Grove, NC | High Country Homeschoolers |
| Skye Fernandez | Highland Village, TX | Marcus |
| Stacy Gaskill | Golden, CO | Lakewood |
| Abby Hecko | Seattle, WA | Bishop Blanchet |
| Rachel Hess | Arlington, VA | Washington-Lee |
| Tess Johnson | Lexington, MA | Lexington |
| Ella Juengst | Arlington, VA | HB Woodlawn |
| Jenna Krugler | Nevada City, CA | Nevada Union |
| Kate Lanier | Chapel Hill, NC | Carolina Friends |
| Erin McCann | Minneapolis, MN | Salem |
| Amy Nguyen | Seattle, WA | Franklin |
| Hazel Ostrowski | Seattle, WA | Franklin |
| Clil Phillips | Chapel Hill, NC | Chapel Hill |
| Stephanie Phillips | Seattle, WA | Roosevelt |
| Peixian Rong | Seattle, WA | Franklin |
| Bailey Shigley | Seattle, WA | Roosevelt |
| Clara Stewart | Arlington, MA | Arlington |
| Caroline Tornquist | Arlington, VA | HB Woodlawn |
| Claire Trop | Seattle, WA | Lakeside |