There are different kinds of huddles -- know how to use each one.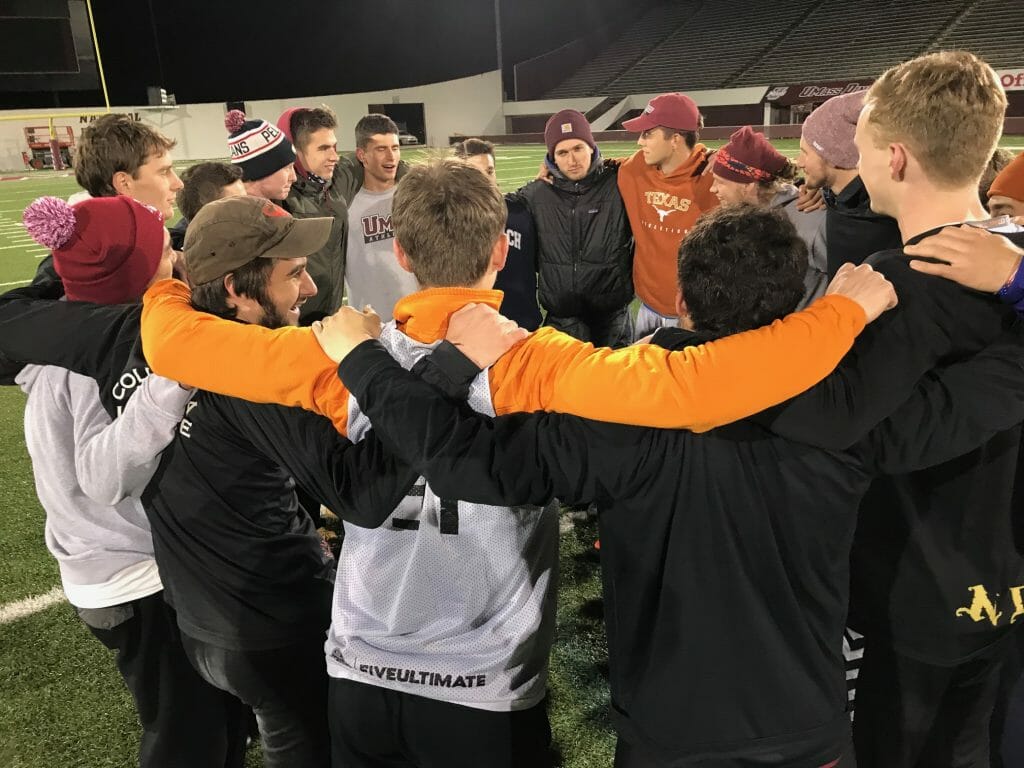 This article is part of the Coaches' Corner series from UMass coaches Tiina Booth and Russell Wallack. See every article in the series here.
Coaches and captains talk too much. I have no way to quantify this, but I know it in my old coaching bones. One of the most common places to hold forth is in the huddle. When a team leader is monopolizing the air waves, players can often feel like they are trapped in an elevator with their least favorite relative. Coaches may feel unfairly maligned by this comparison and blame players who "don't know how to focus," but, really, you are not that interesting. I am not that interesting. Even the best coaches in the world are not that interesting unless they understand that what you say depends on what type of huddle is in front of you.
Coaches' Corner: The Dos and Don'ts Of Huddles is only available to Ultiworld Subscribers
Already have a subscription? Log in
Whether you visit Ultiworld for our reporting, our podcasts, or our video coverage, you can help us continue to provide high quality content with a subscription. By becoming a subscriber, not only do you receive benefits like exclusive articles and full article RSS feeds, you also help fund all of Ultiworld's coverage in general. We appreciate your support!