The bids are locked in!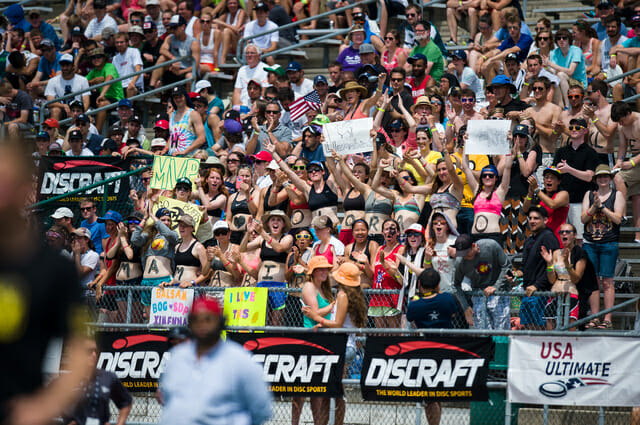 USA Ultimate finalized the college regular season rankings (Men's, Women's) this afternoon, locking in the bid allocation for both Regionals and Nationals.
Here is the final Nationals bid picture! There is only one change since the preliminary rankings that were released on Tuesday, with the Metro East capturing a bid from the Northwest in Women's Division III after some excluded results were reinstated.
| Region | D-I Men's | D-I Women's | D-III Men's | D-III Women's |
| --- | --- | --- | --- | --- |
| Atlantic Coast | 4 | 2 | 2 | 1 |
| Great Lakes | 1 | 1 | 1 | 1 |
| Metro East | 1 | 1 | 1 | 2 (+1) |
| North Central | 3 | 1 | 1 | 1 |
| New England | 2 | 2 | 3 | 4 |
| Northwest | 3 | 4 | 2 | 2 (-1) |
| Ohio Valley | 1 | 3 | 1 | 2 |
| South Central | 1 | 2 | 3 | 1 |
| Southeast | 3 | 1 | 1 | 1 |
| Southwest | 1 | 3 | 1 | 1 |