With Indiana locked down, Center Grove has earned regional and national prominence.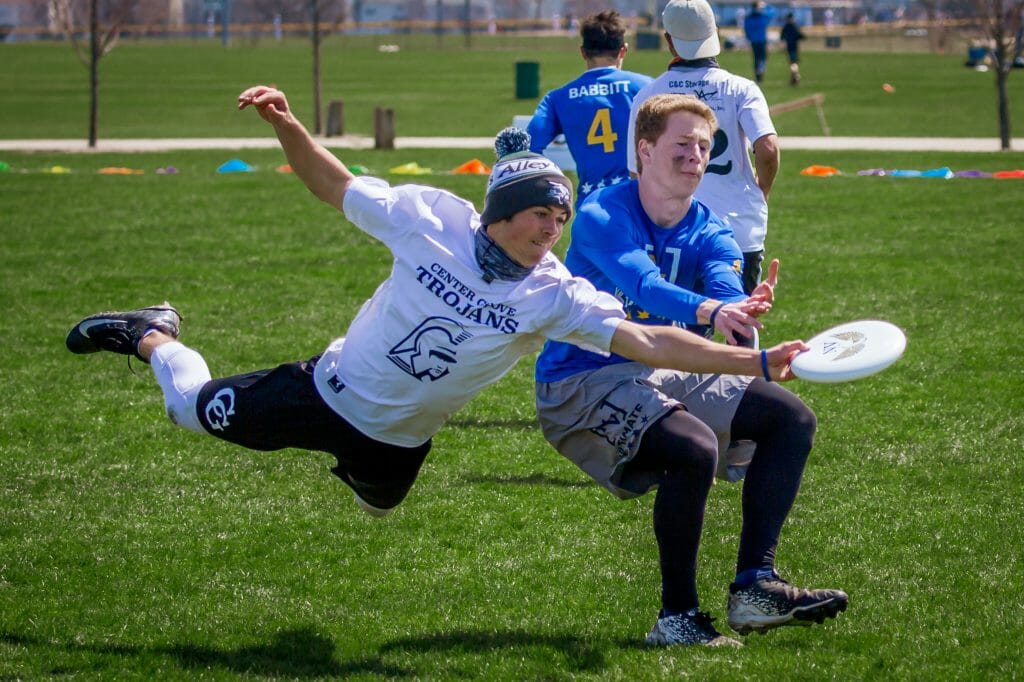 The Center Grove Boys Ultimate program began in 2003 and has since served as a dominant force in the landscape of Indiana ultimate. Since the inception of the Indiana State Championship in 2007, Center Grove has taken home nine state titles. But how has a team from a state without a long and storied history of ultimate found national success and a #2 overall seed at the High School National Invite? Here is their story.
***
Jake Phillips took over as head coach in 2013 and modernized the team. That year, the program became a 501(c)3 corporation, launched a website, and formally connected with the school. It was the beginning of a new era, as the team began to look out of state to regional and national level competition.
"From 2013 forward, we started to act toward a much bigger vision of putting Indiana on a national stage," said Phillips. "Part of this was driven by the coaches, myself, and, soon after, Levi Jacobs and Brian Story. Simultaneously, Indy Brickyard and the Indianapolis Alleycats were coming into form and served as inspiration for what a small ultimate community should be working and looking toward."
In 2014, Center Grove attended the now-defunct Central Regional Championship for the first time. At the same time, the team gained attention on the national stage, as Levi Jacobs (a senior) and Travis Carpenter (an alumnus) were selected to Worlds teams.
"It is definitely an inspiration to the younger players," said Phillips. "Just last week at our end of the year banquet, multiple players talked about how seeing Levi play at Worlds helped fuel their ambition to be great players. I know it gives them a real exposure to what ultimate can be, and gives something really great in the distance to strive for themselves."
The program has continued to grow since, adding a girls' team, creating a middle school summer league, and further combining with the school by taking on the school's mascot, the Trojans. The past two seasons have been the pinnacle for Center Grove Ultimate. With the program entering its fifth year of high-level competition, many of their players are students who have been playing throughout high school.
"The majority of the team is made up of fourth year playing seniors or third year playing juniors," said Phillips. "You can see the final stages of what consistently working hard for so long in the same system together can do for a team."
2017 saw Center Grove burst onto the national stage, as they rose to Ultiworld's #1 for a portion of the season. Entering the High School National Invite, they took the number one seed. On Saturday, an early stumble saw them lose to Mason in pool play, a team they had gone 2-0 against during the regular season. Saturday's loss set them up for a quarterfinal matchup with eventual runner up, Lakeside (WA).
"Those were opportunities to develop mental toughness that have positively affected us this year," said Phillips. "We haven't faltered against our state's second seeded team because we treat every game the same. And we haven't been intimidated by top programs."
The learning curve from last year's High School National Invite appearance has pushed Center Grove to a new level this year. The team has picked up big wins against National powerhouses. Throughout the season, they have wins over Grady, Neuqua Valley and Carolina Friends School, among many others. They have just two losses, a DGP loss to Lexington Pi at Indy Invite, and a loss in a meaningless game against Columbia at Paideia Cup1.
"This year's team is a little more disciplined, with spacing and timing, poise under pressure, and a little better with their disc skills," said Phillips. "Conversely, they lack some of the height we had last year and rely on grit and experienced play when things are in the air."
Alex Henderson, a captain and the team's most talented player, is representative of the poise and experience the team plays with. Henderson has proved himself all season, taking on tough matchups without missing a beat. A mix of pinpoint hucks and elite athleticism makes him a difficult matchup for anyone.
"Someone made a mistake not picking Alex for U20 Worlds," said Phillips. "Beyond that, he makes the same impact any hard-working, experienced senior player can for any team. He gets a lot of attention, but in reality, our team is very deep. Dustin Baird, John Soderdahl, Cole Stettler, Will Cobb, Caleb Sulya, Jeremy Keusch, and Matt Blessing are some of our seniors, and every single one of them have made game changing plays throughout the course of the year."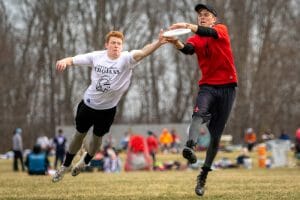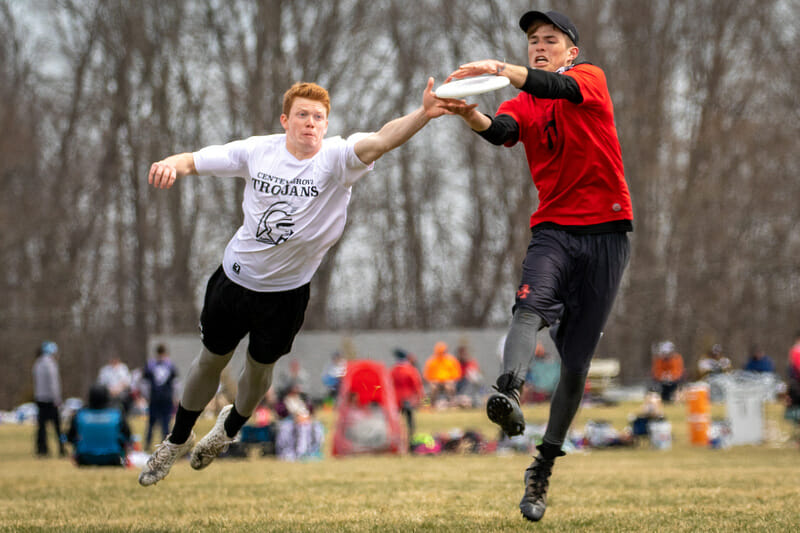 This year's team, perhaps with the memory of last year's National Invite burned into them, has been deeply committed to success. It's seen in the weight room and at practices. But even more, it's seen in the amount of effort expended. They battle. It's not uncommon for a point feature seven different players hitting the ground grinding for a block.
"Our success is not the result of our work from this year, but actually from the work we put in our freshman year," said Henderson. "We came in wanting to be the best, so we did everything in our ability to be the best. We strive to reach perfection by putting in perfect effort."
Center Grove is a team that is fueled from the inside. No matter the opponent, the game, or the situation, they rely on their structure and their system to win games. As long as they have stayed within themselves, the team has seen great deals of success.
"We don't play against specific teams, we play against ourselves," said Phillips. "I think beating specific teams is a short-lived motivation, or doesn't apply to every situation. Being your best self is a big deal. The focus should always be internal."
With so much focus on what comes within, a major key for the team has become effort. Effort is something that coach Jake Phillips sees as entirely in control of the players. Every shortcoming that you may have, whether it be miscues or athleticism, can be made up for by effort.
"I can't expect perfect execution or a natural world class athleticism," Phillips said. "But every player can bring hustle, focus, fundamentals, positivity, great attendance, eating right, and sleeping right. Those things often lead to great execution and well tuned athletes, but it's the focus on the process and putting in the effort to prepare that I want them to focus on."
Entering this year's National Invite, Center Grove is ranked third in the country and second at the tournament. With wins against a handful of the nation's Top-25 teams already in hand, outside expectations are high for the Trojans.
"Obviously coming home with a national championship would be an extraordinary thing, but we can only control what we can control," said Phillips. "My goal and hope is that we play our best. I think at that really elite level, teams can beat each other on different days. I just want to know we actually gave it our best, we never quit, and we prepared as well as possible."
---
they had already qualified for the final and opened up their rotation ↩