After six years at Championship Weekend, the Radicals finally hoist the trophy.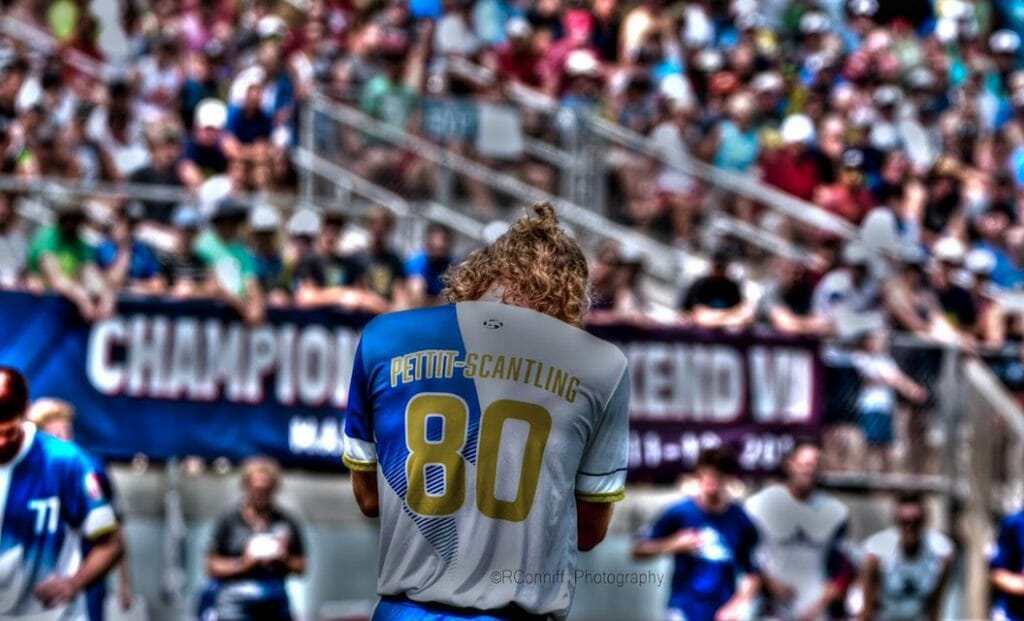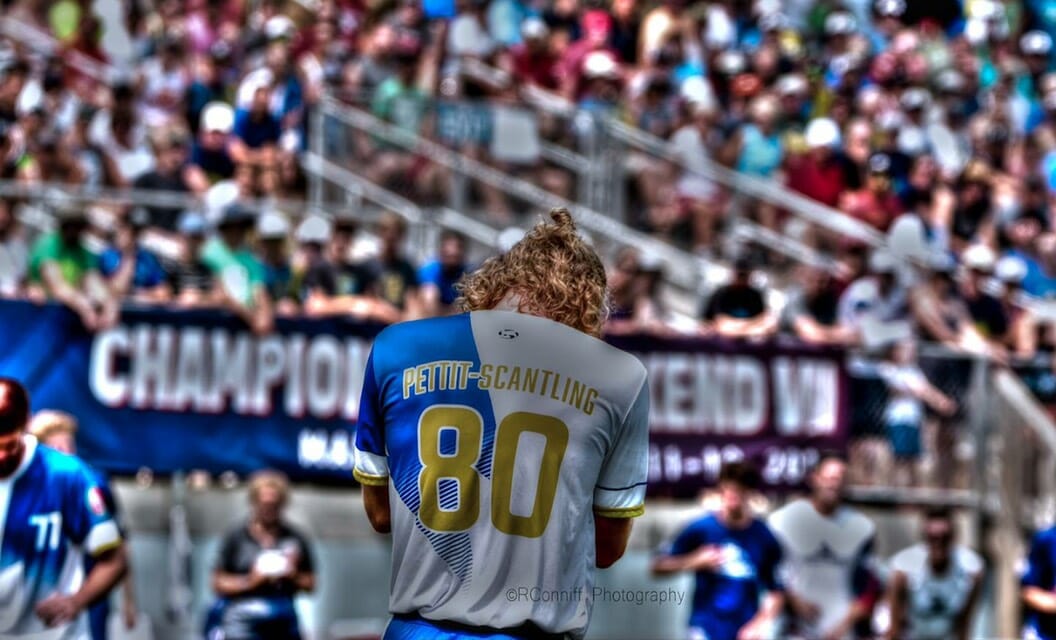 MADISON, Wisc. — At the end of the very first Madison Radicals practice of the 2018 season, Kevin Pettit-Scantling pulled out a bottle of Korbel champagne.
"He said, 'We're bringing this to every game and every practice. And when we win the championship, we're going to pop it up it open and spray it into everybody's face,'" said Radicals coach Tim DeByl. "And that's literally what happened."
After years of coming up just short at Championship Weekend, the Madison Radicals claimed their first-ever AUDL title with a 20-16 victory over the Dallas Roughnecks at home on Sunday afternoon. The victory was an affirmation for the league's model franchise, which has delivered big crowds and plenty of wins, but, until this weekend, did not have cause to break out the champagne.
"Two years ago, we were up 20-13 on Seattle. Nobody is going to give us credit for that," said DeByl. "Actually coming in and winning is what you need to do in sports to be considered a great team."
Madison played with purpose: they swarmed to challenge hucks; Victor Luo made a huge possession-saving layout knowing he would land directly on his bruised ribs; Peter Graffy paced the offense with six goals; and the defense suffocated Dallas, holding them to just six goals in the second and third quarters combined. In the semifinals against New York, the Roughnecks scored 16 times in that same stretch.
It was a complete performance from a team that got smashed 24-16 by the Raleigh Flyers — the team Dallas defeated to make it to the Final Four — less than three months ago at home, a beatdown so thorough that it caused the team to reconfigure its lineups and rethink its strategy.
They moved Graffy to the offensive line. They turned the keys to the offense over to Pat Shriwise and Ben Nelson. An O-line that had long been the team's weak link was suddenly a strength. Against Dallas, they only yielded three breaks.
The Roughnecks did strike first after Chris Larberg knocked away a hanging outside-in forehand huck. The D-line marched it 80 yards, and Griffin Miller hit Ben Lewis for the game's opening break to make it 3-2 Roughnecks.
But after Pettit-Scantling got a huge deep block late in the first quarter, it took just nine passes to put the Radicals back in front, as Chase Marty hit Pettit-Scantling for the bookends score. Dallas never led again.
Madison went in front for good at the start of the second quarter after Dallas' Matt Jackson just missed on a huck. Crisp offense from the D-line led to Marty hitting Sterling Knoche for the 7-6 lead. A stall on the next point set up a second break.
At that point, Dallas offensive possessions became long and grinding. Break throws that against the Empire yielded big gains only served to move the disc laterally against Madison. Knoche locked up Dallas' star Jay Froude, who finished with just two goals and an assist, a day after he went off for five and four against New York.
The Roughnecks did get it back within one, 10-9, to start the second half, taking advantage of a Colin Camp throwaway, but their D-line never tallied another break.
Pettit-Scantling's buzzer-beater catch off of a deflection to end the third quarter got the Radicals back to a three goal lead, setting up a largely celebratory fourth quarter for the hometown fans.
Pettit-Scantling Buzzer Beater
"The reason that all those players tried so hard yesterday is because the fans that are there drive you to it," said DeByl. "They're there with Radicals painted on their chests and they're so loud, and they just will you to win."
The game's longest point kicked off the fourth quarter, starving Dallas of much-needed time to mount a comeback. Back-and-forth turnovers kept the clock rolling, and when it ended with a Madison break after 5:18 had elapsed, there was nothing left in the tank for the Roughnecks. An insurance break to extend the lead to five at 19-14 assured a Radicals victory.
18 hours after their 32-30 win against New York — the highest scoring game in AUDL playoff history — Dallas was clearly fatigued and missed Kevin Richardson and Dan Emmons, two key starters that got hurt in Saturday's semifinal. Chris LaRocque still had a strong game, finishing with three goals, two assists, 56 touches, and no turnovers.
Both Madison and Dallas have been staples at Championship Weekend, never missing an appearance since the start of their franchises in 2013 and 2016, respectively. Dallas won the title in their undefeated run through their first season. Madison, though, has had a much more circuitous path to the top.
"When we first started in 2013, it was getting buy in from a bunch of players and convincing them that if we worked really hard we could not only build a fan base but also compete against the best teams in the US and in the world," said DeByl.
They bought in. They won. They popped the champagne.
How was it? "Bad," laughed Graffy. "It was pretty old."
Oh, well. There's no way it could have been sweeter than the taste of victory.