We didn't fall in love with winning. We fell in love with ultimate.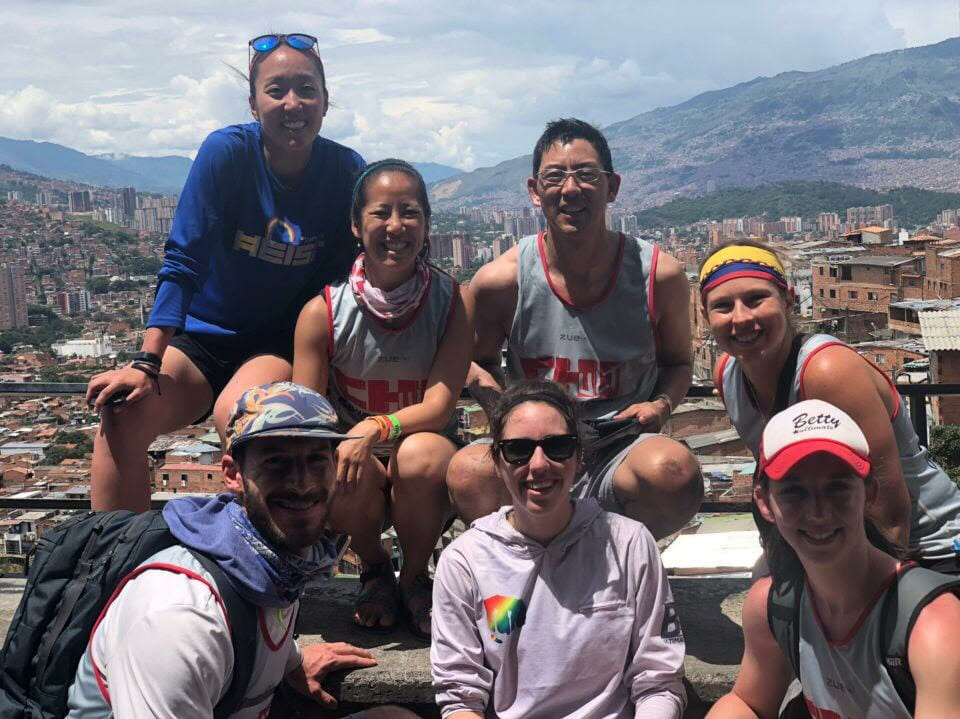 This article is part of a new series on Ultiworld — Clear Cut — that will feature writing and storytelling from elite players and coaches. If you are interested in writing for the series (or have ideas for it), please contact [email protected]. Many articles in this series will be available only to Ultiworld subscribers.
This article was written by Trent Kuhl.
In the lobby of the Nativo Hostel, Kevin Kelly grabbed me by the shoulder and shook me. He stared into my eyes with honesty and excitement and presence.
"Hey. You are in South America, in Colombia, with your best friends, with people you love, playing a sport that breaks barriers with people you would have never met before. Be present with me right now.
"And let's maybe shotgun some beers."
Eight months ago, I took off my cleats and threw them in a dumpster beside a field in Blaine, Minnesota. Prairie Fire had just lost in the game to go against Madison Club. I found myself tired, injured, and out of shape. I played three points while thinking I deserved more. A year ago, I was relegated to practice player on Machine. My career in ultimate had taken a turn that was unexpected and uncomfortable.
Frisbee used to be my release valve. I loved the thrill of chasing down a stray huck or reaching an extra step for the foot mack.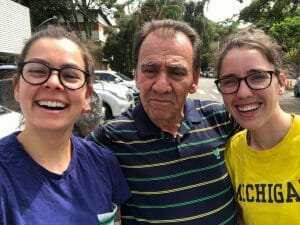 But what I really loved was being myself. I loved the space to be a goofball. Singing Creed during warmups. Icing friends in the shower. Falling asleep dressed as the Joker before Halloween parties even started. I found home in a space that laughed, loved, accepted, and encouraged.
Now, it had turned into a self-deprecating reminder of personal failures. Come to find out, many of my close friends felt the same way.
If you've followed any news from TEP Medellin 2019, you may have heard about a mixed team from Chicago that didn't exactly show up poised to dominate. Hell, you might have heard they stepped off the tarmac singing Baby Shark. You may have heard the entire team sweat through their jeans at a salsa party, or that they ordered double vodka red bulls to chug before going home. There may be a story about them yelling at a Colombian all-star named Chevi to stop playing so hard for PoNY, so that he'd be fresh for a semifinal with Chicago Mixed.
Former Machine and Nemesis captains Kevin Kelly and Emily Hadel assembled this ragtag group of current and retired Chicago players. The purpose for this team headed to Medellin was simple: embrace the unknown on a continent we'd never been to, and have fun playing the game we all love.
It was something many of us felt we had forgotten lately.
KK and Hadel are Kansas legends. Both have a competitive, fun-loving spirit that originates in their days at KU. Hadel could dance all night and still get layout Ds the next morning. KK singlehandedly ran the Zontals program for four years. The kid is a spreadsheet savant. Machine and Nemesis were blessed to have them as players and captains for 10 years. Together, their enthusiasm is nothing short of infectious.
So when KK called me in January, it was difficult to keep up a front.
"Hey, we're putting a team together of current and retired Nemesis and Machine players to go to TEP in Colombia. I'd really like it if you came along."
I found myself holding the phone away from my ear for a second.
"Seriously? That sounds amazing, but I don't know if I'm somebody you'd want on the team. I'm done playing. I haven't done anything in months. I'm burned out. I don't even know if my body can handle the stress of playing anymore. How much does it even cost?"
I was surprised by KK's response.
"That's actually why I called you. I'm retiring from Machine. I don't want this to be some competitive experience like I've had my whole career. I want to see South America for the first time with people I enjoy, playing a sport we all love. I can't think of anyone better to do that with than you. And Ryan [Bigley] will be there, so it's going to get weird regardless."
What do you say to your big brother when he asks to share something so visceral with you?
"I'll let you know when my tickets are bought."
It's true. The Real World: Chi Ultimate wasn't ever really concerned about winning. We respected the Colombians' wishes and give them our best effort, but we wanted to do it in an authentic way. The way that felt right for us. So we pretended to milk cows after scores. We promised to shotgun beers before semis. We enticed opponents to play at night instead of in the morning. We partied until 4 AM. Guys and girls both took turns grinding on Jimmy Mickle. We almost died in a taxi cab that felt compelled to reenact scenes from Fast and Furious: Tokyo Drift.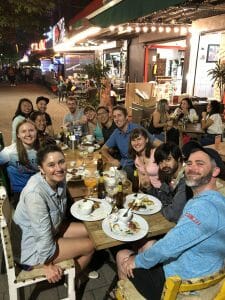 TEP was never about beating the Colombians. Yes, they deserved tough competition, but they also deserved our love and passion for the sport. And it wasn't about asserting dominance internationally. It's not about making enemies. We weren't there to rebuild for the series. This wasn't an opportunity to try out new sets.
TEP is an international celebration of ultimate. It's a re-centering. A recalibration. A chance to remember our origin story, and share it with another culture. TEP reminds us why we picked ultimate and walked away from soccer, or basketball, or cross country, or track. It's a chance to be a pack of weirdos again and still give a shit. Maybe we'll win some games along the way, who knows.
Elite ultimate can be cruel. It can give you everything, just to rip it away from you with a single vote of no confidence. You can make Nationals one year, only to have it stripped from you the following season. Some of us spend entire careers fighting to break a pre-quarters ceiling that mocks overhead. Frisbee can forgive, but sometimes it doesn't forget. Regionals, Nationals, Worlds, InterGalactics, Universionals. We lose ourselves in the pursuit of something greater with each new season.
So for us, the best thing to do was step away from our Game Point Performance programing for a weekend and detonate a couple Aguila Lights. We lost ourselves in games of Shoulders on a second story terrace. We told terrible jokes about three best friends and a genie with three wishes. We promoted small games of Credit Card Roulette with 30 people. It's a free beer every time, I swear.
Call me crazy, but humor and passion and joy make the game that much better. It makes Andy Neilsen's layout grab that much sweeter. I found myself jumping wildly on the sidelines, cheering for Jenni Corcoran's cross-field hammer scores. Tears fell from my eyes when Duffy ran the wrong direction after the world's greatest hand block. I was reminded what it's like to love the sport so much, you play 14 games in a weekend like PoNY's best player, Esteban "Chevi" Zuluaga Gonzalez. It was the first time in years I felt like puking from playing D as hard as I could. Definitely not because of the beers.
In Medellin, frisbee was fun again. Not only was that feeling shared with my best friends, I was able to share those emotions with people I'd never met before, with a culture I'd never been exposed to.
"Here in Colombia, we've been known to have poor spirit. We are trying our best to break that idea with these international tournaments. We have come a long way since then. While we love the opportunity to play against you all, we also appreciate the joy you bring to the game at the same time. No one has ever invited us to dance with them during a game. That's something we hope to take away from this weekend after it's all over."
I have never met a group as kind and generous as Macondo, Chikara, D-Crash, Mixed Up, and the Colombian U-24s. With everything we showed them, they returned the favor tenfold. We learned the spirit of shaking hands before games. We felt encouraged to celebrate each other's big plays. We adopted a willingness to be open minded when confronted with feedback about our own play. Many times, we found ourselves being the ones taking notes on how to be passionate, positive people. This positivity transcended languages and filled me with emotions that have long been absent the last few years.
I felt hope for my people and my community.
So as you watch the replay of current National Champions Philadelphia AMP thrashing us in the finals of TEP 2019, we won't make excuses about losing half the team, or being hung over, or getting injured. Watch it with the same context Kevin Kelly gave us the night before, in the middle of a downpour, surrounded by lightning in a hidden paradise in South America:
"Guys, we need to dial it in right now. It is extremely important that we win this game tonight, in order to lose the next one tomorrow."