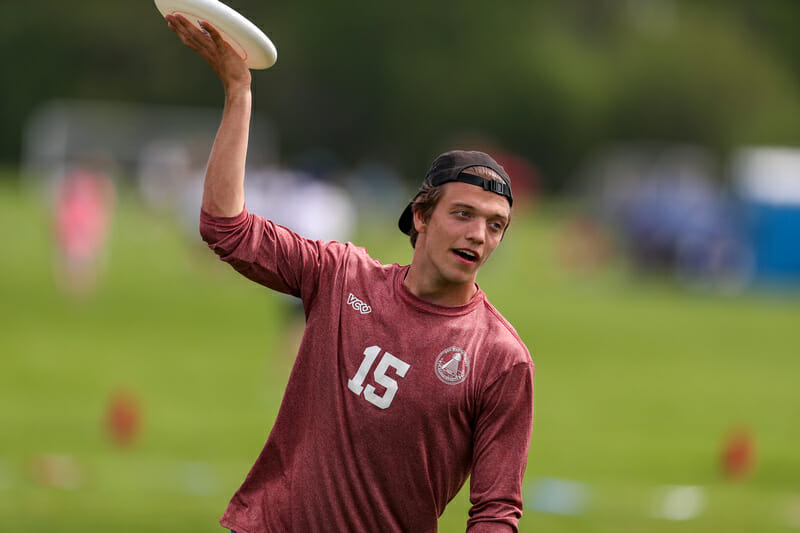 USA Ultimate has instituted a significant change to the college eligibility rules that will make it easier for players taking a gap year or otherwise delaying their start of collegiate careers to play for the full five years of eligibility.
Previously, post-high school participation in any non-youth event sanctioned by USA Ultimate1 started a player's eligibility clock, including sanctioned city leagues or playing with a youth club team during a club regular season event.
Effective retroactively to June 1st, 2013, only the following will trigger the start of the eligibility clock: all Championship Series level events (club/college/beach), all Club Regular Season events (excluding play with a youth club team), all college level events sanctioned by USA Ultimate, select team WFDF World Championship events in the under-24 age group and higher, or any equivalent events sanctioned by a national governing body other than USA Ultimate.
These changes address a major complaint from college players and coaches: no longer will players that delay the start of their college careers face limited eligibility because they played summer league after their senior year of high school.
The new rules go into effect starting with the 2020 college season.
---
with some minor exclusions ↩