Here are the 48 players that will represent the USA at WJUC 2020.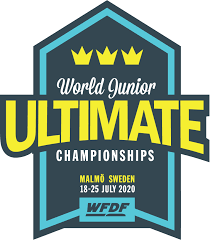 USA Ultimate announced today the 48 players selected to represent the United States at the Under-20 World Championship this July in Malmö, Sweden.
The US teams swept gold in both gender divisions at the last edition of the event in Waterloo, Canada two summers ago. This year's rosters include eight athletes — three on the men's team and five on the women's team — who were a part of those 2018 championship-winning sides.
The final rosters were selected from a pool of over 400 initial applicants, 200 of which were invited to participate in one of two tryout weekends. Here are the 2020 Boys' and Girls' rosters:
U.S. 2020 Girls' Junior National Team
Olivia Arellano – Fairfax, VA
Carly Atwell – Austin, TX
Harper Baer – Chapel Hill, NC
Kate Barry – Cedar Hills, UT
Quincy Booth – Atlanta, GA
Jessie Chan – Newton, MA
Emma Chin – New York, NY
Grace Conerly – Chapel Hill, NC
Anna Dreher – Portland, OR *
Alyssa Ehrhardt – Sugar Grove, NC *
Tori Gray – Seattle, WA
Acacia Hahn – Eugene, OR
Abby Hecko – Seattle, WA *
Chuc Luu – Turlock, CA
Rachel Oram Brown – Amherst, MA
Hazel Ostrowski – Seattle, WA *
Sophia Palmer – Seattle, WA
Gaby Payoyo – Seattle, WA
Clil Phillips – Chapel Hill, NC *
Emily Pozzy – Portland, ME
Jocelyn Sun – Newton, MA
Laura To – Seattle, WA
Emma Williamson – Durham, NC
Theresa Yu – Ellington, CT
U.S. 2020 Boys' Junior National Team
Atkin Arnstein – Seattle, WA
Eli Artemakis – Chicago, IL
Justin Burnett – Atlanta, GA
Orion Cable – Amherst, MA *
Ben Dameron – Atlanta, GA
Cole Davis-Brand – Amherst, MA
Kai Durvasula – Seattle, WA
Assaf Golan – Seattle, WA
Leo Gordon – Berkeley, CA *
Adam Jemal – Bellevue, WA *
Wyatt Kellman – Amherst, MA
Matt LaBar – Yardley, PA
Daniel Landesman – Altadena, CA
Aylen Learned – Maplewood, NJ
Jae Lee – Lexington, MA
Aiden Lopez-Escarez – Seattle, WA
Ke'ali McCarter – Portland, OR
Declan Miller – Seattle, WA
Jacques Nissen – Washington, DC
Kevin Pignone – Durham, NC
Marcelo Ruggiero – Arlington, VA
William Turner – Seattle, WA
Otis Williams – Seattle, WA
Tristan Yarter – Pittsburgh, PA
*Returner